Keyword: Eric Dupond-Moretti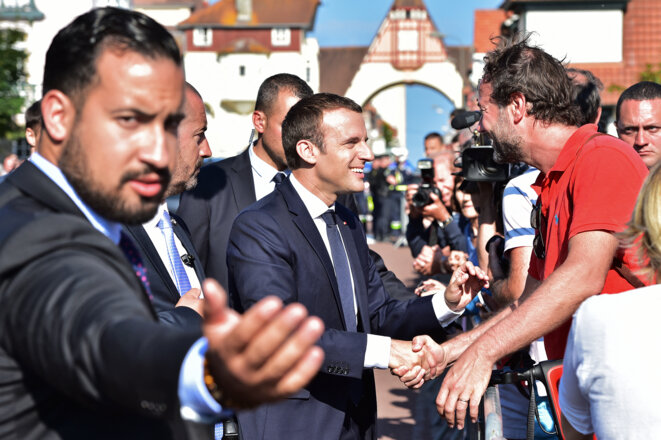 Alexandre Benalla and Emmanuel Macron at Le Touquet in northern France, June 2017. © CHRISTOPHE ARCHAMBAULT / AFP
On Monday September 13th 2021 President Emmanuel Macron's former bodyguard and security adviser Alexandre Benalla stood trial following an incident in 2018 when he was filmed assaulting protestors at a demonstration. In addition to assault, Benalla is also accused of interfering in the operation of the police without lawful excuse, of forgery and using a false instrument in relation to a diplomatic passport and unlawfully carrying a firearm. In this op-ed article Mediapart's Fabrice Arfi argues that the importance of the Benalla case goes beyond the conduct of the president's trusted bodyguard and adviser. He says that the high-profile affair, and in particular a speech that the president gave just one week after it was revealed in the press, showed the world there is something quite illiberal about Emmanuel Macron.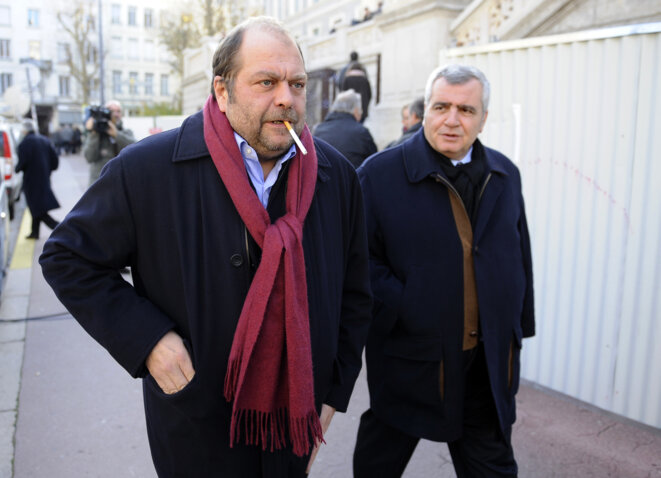 Éric Dupond-Moretti, left, and his friend and fellow lawyer Thierry Herzog at Saint-Étienne in south-west France in December 2011. © PHILIPPE DESMAZES / AFP
For the first time in the history of the French republic, a serving minister of justice has been placed under formal investigation by examining magistrates. On Friday July 16th Éric Dupond-Moretti was told he faces a judicial probe by the Cour de Justice de la République (CJR) – which handles allegations relating to a minister's official functions - over claims of an unlawful conflict of interest between his position as justice minister under President Emmanuel Macron and his previous role as a high-profile lawyer. In particular Dupond-Moretti is suspected of using his ministerial post to settle scores with prosecutors and a judge with whom he clashed when working as a lawyer. Lawyers acting for Dupond-Moretti, who denies any wrongdoing, say he intends to stay in his position despite the judicial investigation. Fabrice Arfi reports.
Weeks before his appointment, Éric Dupond-Moretti alleged prosecutors at the financial crimes unit (PNF) had abused their powers by accessing his phone records, and those of other lawyers, as part of an investigation into alleged corruption by former President Nicolas Sarkozy.