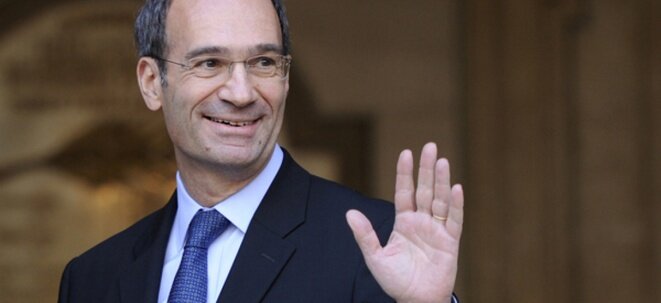 Under investigation: Éric Woerth. © Reuters
The current chairman of the powerful finance committee at the National Assembly, Éric Woerth, has been placed under formal investigation over the affair involving Libyan funding of Nicolas Sarkozy's 2007 election campaign. Member of Parliament Woerth, who was treasurer of Sarkozy's campaign and later budget minister, faces an investigation over "collusion in illicit financing of an election campaign". It is claim he concealed a massive influx of cash in the campaign accounts. Former president Nicolas Sarkozy is already under investigation in relation to the affair. Fabrice Arfi and Karl Laske report.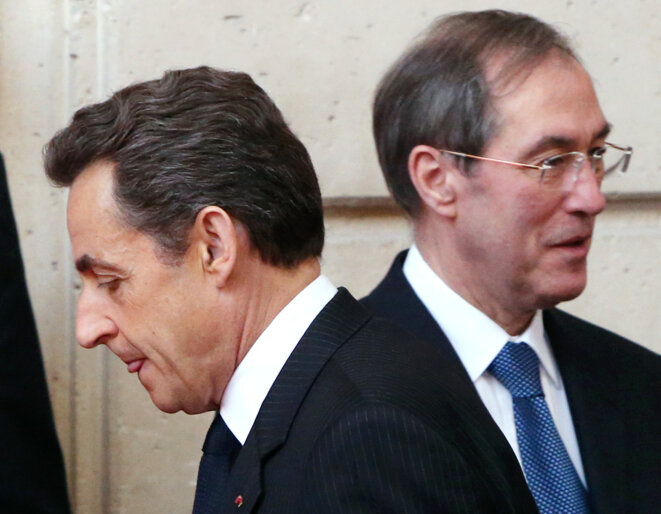 Nicolas Sarkozy and his right-hand man Claude Guéant, March 27th, 2012. © Reuters
Police officers from France's anti-corruption squad, the OCLCIFF, have produced a preliminary and damning report into the claims that the Libyan regime under Muammar Gaddafi funded the 2007 presidential election campaign of Nicolas Sarkozy. It raises questions about the role of Éric Woerth who at the time was treasurer of Sarkozy's campaign, later became a minister and is now president of the finance committee at the National Assembly. Meanwhile judges have ordered the seizure of properties belonging to Sarkozy's former chief-of-staff and right-hand man, Claude Guéant. Fabrice Arfi and Karl Laske report.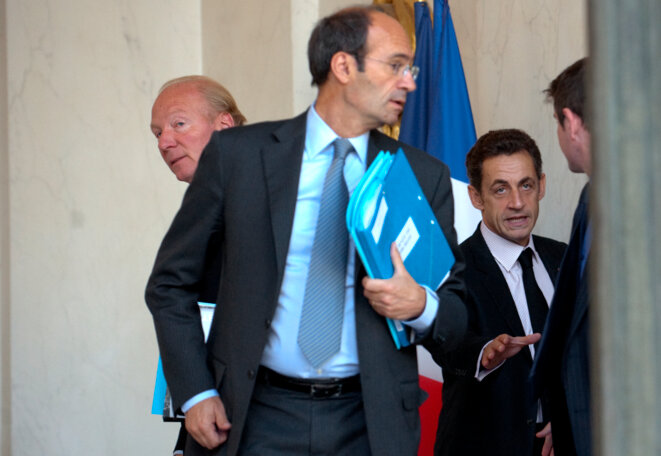 Éric Woerth (centre) treasurer of the 2007 presidential election campaign of Nicolas Sarkozy (right). © Reuters
A French judicial investigation into the suspected illegal financing of Nicolas Sarkozy's 2007 presidential election campaign by the regime of late Libyan dictator Muammar Gaddafi, opened after evidence of Tripoli's agreement to make the payment was published by Mediapart, has in recent weeks stepped up questioning of suspects and witnesses in the case who have confirmed the abundant use of cash sums to pay campaign staff. Several former managers and secretaries of the campaign were placed in custody and questioned by police who also carried out searches of their homes. Fabrice Arfi, Karl Laske and Mathilde Mathieu report.
Last Friday a French court acquitted former International Monetary Fund chief Dominique Strauss-Kahn of aggravated pimping charges, relating to his regular participation in group sex orgies with prostitutes. It followed on the acquittal in May, in an unrelated case, of former conservative minister Éric Woerth of charges that he manipulated senile L'Oréal heiress Liliane Bettencourt to obtain cash sums, and of influence peddling to obtain a job for his wife in exchange for awarding Bettencourt's wealth investment manager with the Légion d'honneur. The unsuccessful prosecutions prompted some conservatives, and their allies, to call – and not for the first time - for an end to the French system of examining magistrates, the independent judges who lead major crime investigations carried out in the field by police, and who alone have the ultimate decision on whether to press charges. But in this op-ed article, Mediapart's legal affairs correspondent Michel Deléan argues that such calls are a recurrent knee-jerk reaction on the part of those whose distaste for investigating judges is rooted in the latter's independence in face of the rich and powerful, as demonstrated over several decades of French judicial history.   
One of the greatest political-financial scandals of France's Fifth Republic has been reduced to the level of just another human interest story of money and greed. The verdicts handed down by the courts in the Bettencourt affair on Thursday – in particular the acquittals of former budget minister Éric Woerth – have stripped the scandal of its powerful political dimension. In doing so, argues Mediapart's editor François Bonnet, France's malfunctioning justice system, dependant as it is on its political masters, has shown yet again that it is suffering from a profound malaise.
Former government minister and the treasurer of Nicolas Sarkozy's 2007 presidential campaign, Éric Woerth, has been cleared in two separate trials resulting from the extraordinary saga of the Bettencourt affair. But photographer François-Marie Banier has been sentenced to prison for his role in abusing the frailty of France's richest woman, billionaire L'Oréal heiress Liliane Bettencourt, from whom he received up to 414 million euros. Also jailed for abusing Bettencourt's frailty was her former wealth manager Patrice de Maistre. The jail sentences are the climax of a long-running saga that has gripped France, involving secret tapes made by Bettencourt's butler, claims that a circle of advisors and hangers-on preyed off the ageing billionaires, and amid allegations of covert political funding of the right-wing UMP party. At one point former president Nicolas Sarkozy had himself been placed under formal investigation over the affair, though the case against him was later dropped. Woerth, meanwhile, was acquitted both of 'receiving' illicit cash for party funding via Maistre from Liliane Bettencourt – even though judges said there was a "strong suspicion" that some money had been handed over - and, in a separate trial, of 'influence peddling'. The judges' decision to acquit the former minister, while eight other defendants were convicted, means that in effect they have 'de-politicised' the affair. Michel Deléan reports.
Ex-budget minister Eric Woerth found not guilty of exploiting L'Oréal heiress Liliane Bettencourt but two of her associates were jailed.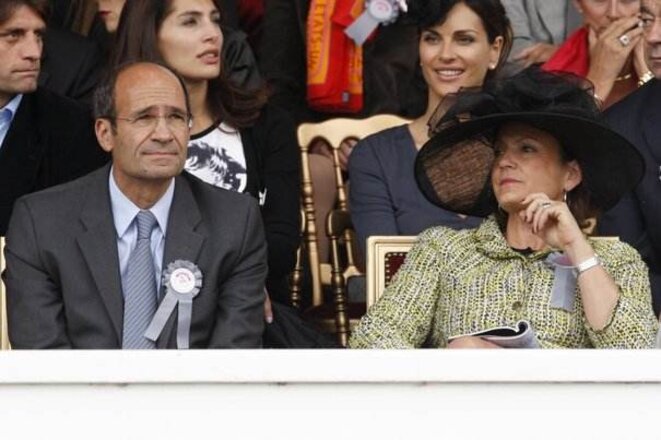 Eric et Florence Woerth
The trial this week of former minister and conservative UMP party treasurer Eric Woerth, charged alongside the former wealth investment manager of L'Oréal heiress and billionaire Liliane Bettencourt with influence peddling, provides a graphic account of backscratching and favour-mongering in the salons and private clubs of French high society and, more importantly, an unseemly intimacy between the political world and finance. Woerth is accused of arranging for Maistre to receive the Légion d'honneur – France's highest award of civil merit – in exchange for his hiring of Woerth's wife as a highly-paid advisor in Bettencourt's personal wealth investment company Clymène. If found guilty, the two men each face a maximum sentence of ten years in prison and a fine of 150,000 euros. Mediapart has gained access to the document prepared by magistrates summarising the evidence against the pair. Michel Deléan reports.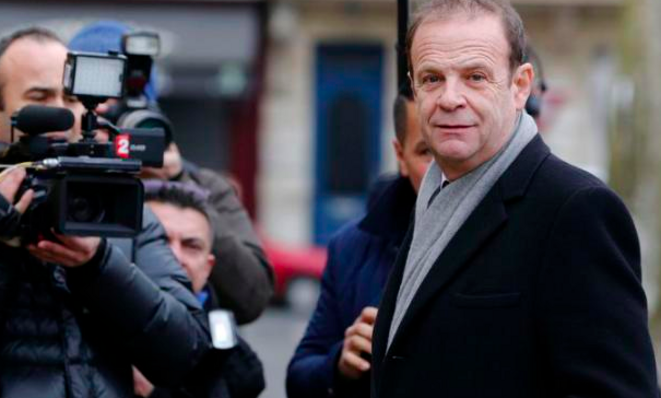 Defendant François-Marie Banier at court for the Bettencourt trial. © Reuters
After predictable procedural wrangles – plus some unforeseen delays – the long-awaited Bettencourt trial got under way in Bordeaux last week. Those on trial, who include a former minister in Nicolas Sarkozy's government, stand accused of either directly preying on the frailty of L'Oréal heiress Liliane Bettencourt or of profiting from it. Eight of the accused gave evidence during the week, all struggling to hide their dismay at being in the dock. The first was writer and photographer François-Marie Banier, a close confidant of Bettencourt from whom he received some 414 million euros, and who told the court he understands nothing about the world of money and business. "I'm not a spoilt child or a dandy," he insisted. Mediapart's legal affairs correspondent Michel Deléan was in court to witness the start of this extraordinary trial.
The defendants, who face charges relating to exploitation of ageing L'Oréal heiress, include a former minister who is close to Nicolas Sarkozy.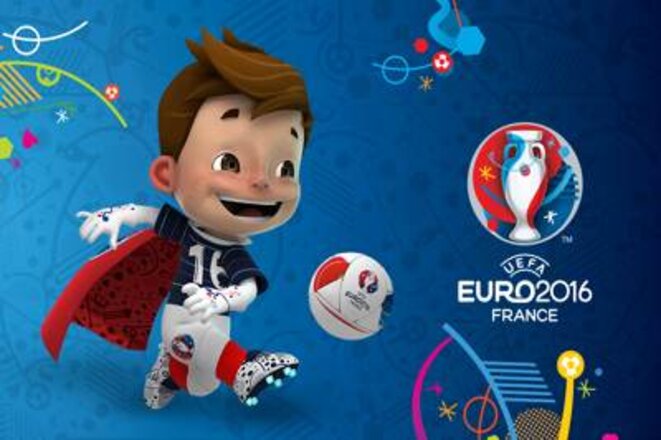 Super Victor, la mascotte officielle de l'Euro 2016
To support France's ultimately successful bid to host the Euro 2016 football tournament, ministers back in 2010 promised that the event's governing body UEFA would be exempt from all taxes on its profits. The current government decided to honour that pledge and enshrine it in budget legislation. But though the proposal met with opposition from many MPs in the National Assembly ministers then went even further and extended the exemption to other sports too. The result, reports Dan Israel, is that France has just become a tax haven for international sporting competitions.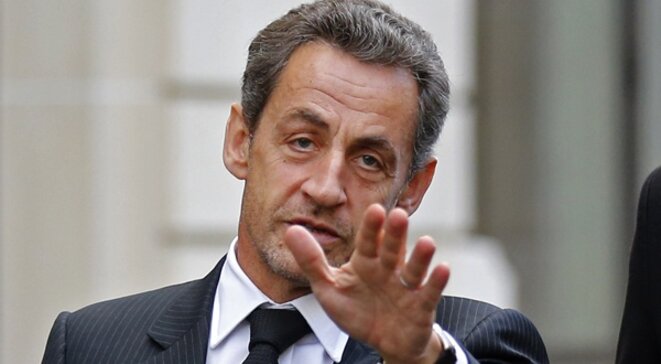 After a long and politically explosive legal saga, the proceedings against Nicolas Sarkozy in relation to the Bettencourt affair have been dropped. The former president, who had denied any wrongdoing, had faced allegations that he took advantage of the mental frailty of L'Oréal heiress Liliane Bettencourt to get cash for his 2007 election campaign. But on Monday the investigating magistrates in charge of this high-profile case decided not to send the former president to court to face charges. Allies believe this clears the path to his return to French politics. However ten others, including former employment minister and ex-UMP treasurer Éric Woerth, are to stand trial over the Bettencourt affair. Michel Deléan reports.
As widely expected, the prosecutor in Bordeaux says that 'in the absence of evidence' there should be no further action taken against the former president over claims that he took advantage of the billionaire's mental frailty to obtain funds for his 2007 election campaign. But, as Michel Deléan reports, the three examining magistrates in charge of this high-profile and controversial case could still decide to send Nicolas Sarkozy to stand trial.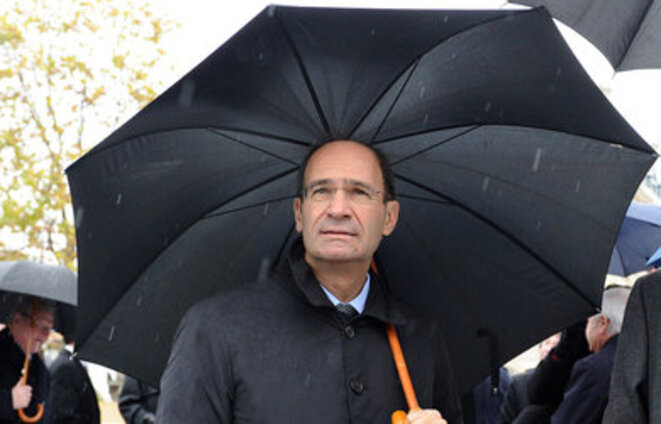 Eric Woerth
The prosecution authorities say that former budget minister Eric Woerth has no case to answer over claims that he awarded Liliane Bettencourt's wealth manager a state honour in return for hiring his wife. Though as Mediapart's legal affairs expert Michel Deléan says, that does not necessarily mean that this is the end of the affair for a man who was one of Nicolas Sarkozy's closest political allies.