Hervé Gattegno, editor of Paris Match magazine and weekly newspaper Le JDD, has been sacked by Vincent Bolloré, the media tycoon who owns the publications, in a move precipitated by photos that embarassed far-right essayist  Éric Zemmour, another Bolloré employee, who is expected to run for the French presidency in elections next year. 
New figures suggest commentator and polemicist Éric Zemmour would qualify for the second round in the election runoff next spring.
Éric Zemmour is about to begin a book tour, but has not yet announced his candidacy for presidential elections in April 2022.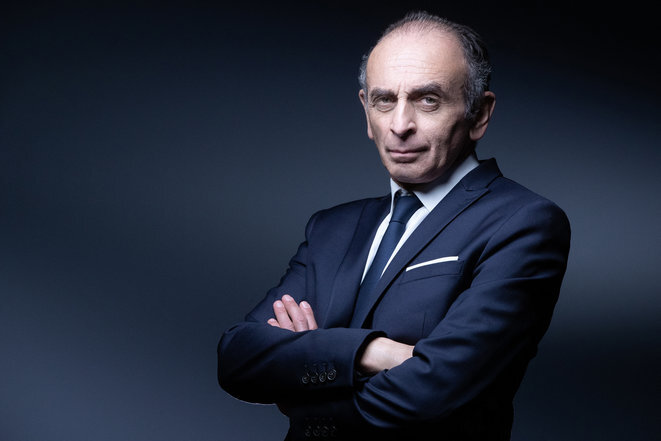 Journalist and polemicist Éric Zemmour. © JOEL SAGET / AFP
On April 24th 2021 a female councillor publicly accused French journalist and polemicist Éric Zemmour of having forcibly kissed her. Mediapart has gathered the accounts of several other women who have also condemned the actions and behaviour of the journalist from Le Figaro newspaper and CNews news channel, whom some on the far-right want to be a candidate in next year's presidential election in France. When approached by Mediapart, Zemmour declined to respond to the allegations. Lénaïg Bredoux, David Perrotin and Marine Turchi report.
Robert Paxton talking about how Vichy France is remembered. © Mathieu Magnaudeix / Mediapart
When the French language version of his book 'Vichy France' appeared in 1973, the American historian Robert Paxton opened French eyes to the Vichy regime's collaboration with the Nazis in World War II. At the age of 87 he remains one of the most knowledgable people about fascism. Mediapart spoke with the emeritus professor at Columbia University about Donald Trump, nostalgia for the wartime era of Vichy president Marshal Philippe Pétain, and the spectre of a return to the 1930s. Mathieu Magnaudeix reports from New York.
Right-wing commentator Eric Zemmour said choice by ex-minister of North African origin to give her daughter an Arab name was 'outragious' and that those with names like Zinedine Zidane were 'less French' than himself.
Right and Left denounce sacking of right-wing polemicist Eric Zemmour by French TV channel i-Télé for reported Islamophobic comments.
Eric Zemmour, a controversial political commentator, is being sued for incitement of racial hatred over comments published in the Italian press.
A loose group of writers and thinkers with radical-right and far-right views on French national identity and decline are gaining media limelight.