Related keywords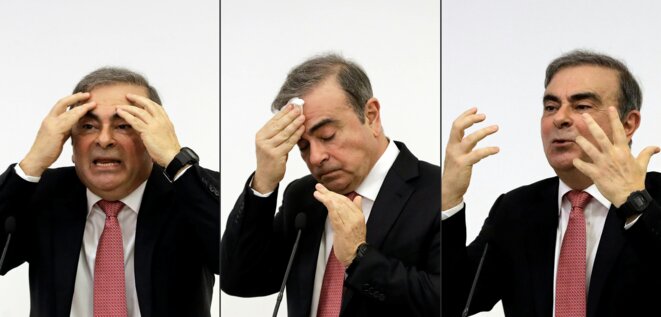 Carlos Ghosn during a press conference in the Lebanese capital Beirut, January 8th 2020. © Joseph Eid/AFP
Former Renault chief executive and Nissan chairman Carlos Ghosn's secret escape from Japan on December 29th, when he was allegedly smuggled out of the country in a musical instrument box by hired former special services veterans, was as dramatic as his arrest there one year earlier on charges of serious financial misconduct. But the manner of his flight bore all the hallmarks of the use over two decades by the one-time titan of the world's carmaking industry of private security personnel, both to spy on his staff but also shareholders and board members. Mediapart's Matthieu Suc, author of a recent book detailing Ghosn's seeming obsession with surveillance, reports.
Defence minister Florence Parly says a Russian spy satellite got close to a Franco-Italian satellite last year and tried to intercept its transmissions.
Nazak Afshar had been living in France since being charged with spying in 2009 and freed after French intervention.
President Barack Obama last week announced the introduction of curbs on the use made by US intelligence agencies of communications data they have collected from private individuals, government leaders and organisations around the world. Obama's move was denounced by civil rights defenders as a weak and minimal response to the unbridled mass espionage practices of the National Security Agency (NSA), revealed to the media by its former contractor Edward Snowden. Among the most startling of these was the recent revelation that the NSA had successfully infiltrated a submarine civil communications cable that runs from France to the Far East, in which it planted a virtually undetectable parallel network to spy on the traffic that passes through it. French telecoms giant Orange, part of the consortium that uses the cable, has told Mediapart it will this month file legal action over the hacking, opening the path for a judicial investigation that could have major political and diplomatic consequences. As Jérôme Hourdeaux reports, the technique used by the NSA to attack the cable is one of the most fearsome mass espionage systems yet uncovered.
Three senior Ikea directors have been placed under investigation, one step short of charges, on evidence they spied on customers and staff.
In the unfolding scandal of how Swedish furniture retail giant Ikea spied on its staff and customers in France, Mediapart has now obtained new evidence of how the chain engaged in illegally obtaining personal information about customers who lodged minor complaints with its stores over faulty goods - one involving a 200-euro cupboard - or delayed deliveries of their purchases. The cases again include the accessing of personal data from national French police files, and which could only be obtained by corrupting law enforcement officials. Mathilde Mathieu and Michaël Hajdenberg report.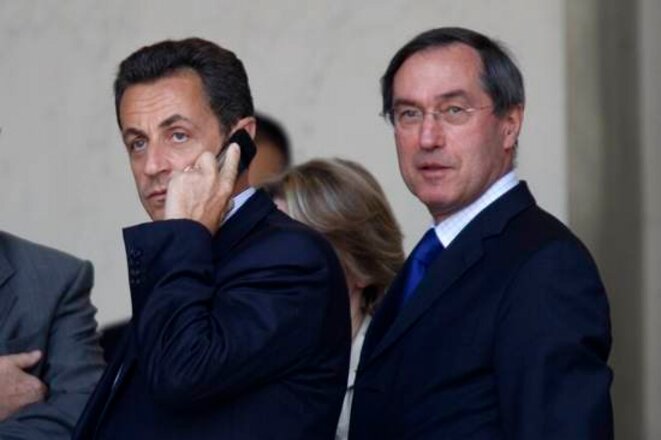 MM. Sarkozy et Guéant © Reuters
Following disturbing recent incidents of espionage, break-ins and intimidation targeting the French press, and notably this website, editor-in-chief Edwy Plenel reveals here what Mediapart has discovered about official attempts aimed at destabilising journalists involved in investigations, notably the Bettencourt affair, that have embarassed President Nicolas Sarkozy. Some of the accounts beggar belief. He calls here for politicians and institutions to stand up an be counted for in defending the essential right that is the freedom of information.