Two NGOs accuse smartphone maker's French subsidiary of employing children aged under 16 at plants in China, Vietnam and South Korea.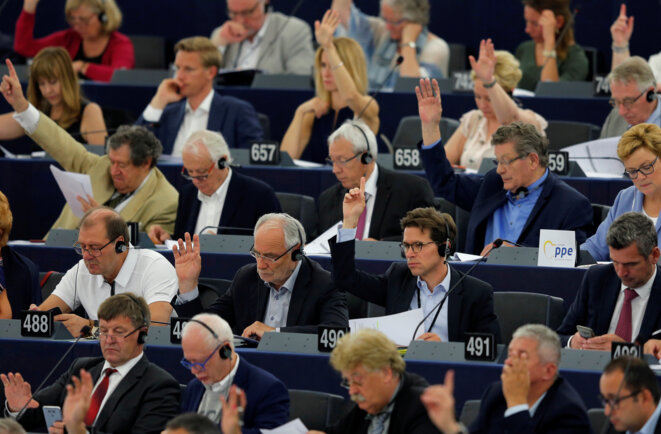 European Parliament members attending a plenary session in Strasbourg in July 2018. © Vincent Kessler / Reuters.
Almost a third of the 751 Members the European Parliament (MEPs) have earned a combined total of up to 41 million euros from outside activities over the four years since the current legislature was elected in 2014, according to a report published this week by anti-corruption organisation Transparency International. The numbers of MEPs remunerated for outside activities – which include working for private companies, lobbyists and investment funds – has risen dramatically since 2014, reveals the NGO which highlights a limp and ill-enforced code of ethics that allows numerous potential conflicts of interest among the lawmakers who are among the continent's highest-paid elected representatives. Mediapart Brussels correspondent Ludovic Lamant reports.