Keyword: Europe Ecologie-Les Verts
Related keywords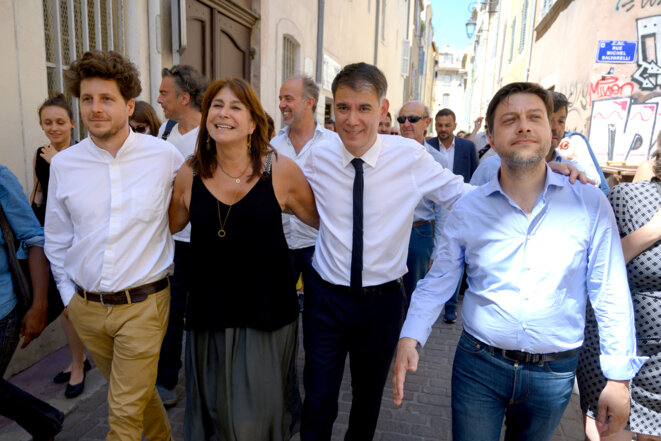 Michèle Rubirola, who was later elected mayor of Marseille, with the Socialist Party's Olivier Faure, centre right, and the green EELV's Julien Bayou, left, in Marseille on June 28th 2020. © Christophe SIMON / AFP
The dust has barely settled from France's delayed municipal elections, held in late June, but already elements of the French Left are on manoeuvre ahead of the presidential election in 2022. At the moment there are two main groups on the Left, the radical left La France Insoumise, led by Jean-Luc Mélenchon, and an alignment based around the Greens, who did well in the local elections, and the once-mighty Socialist Party. But as Pauline Graulle reports, the political landscape is still very fluid.
The green alliance Europe Écologie-Les Verts, which has two ministers in the French government, ended its annual summer gathering this weekend in better spirits than many had predicted. Some green-tinged policy announcements and victory over one of their government 'enemies' seem to have ensured their participation in President Hollande's socialist administration for some time to come. But in reality the Greens' 'successes' were little more than avoiding defeats. Stéphane Alliès explains.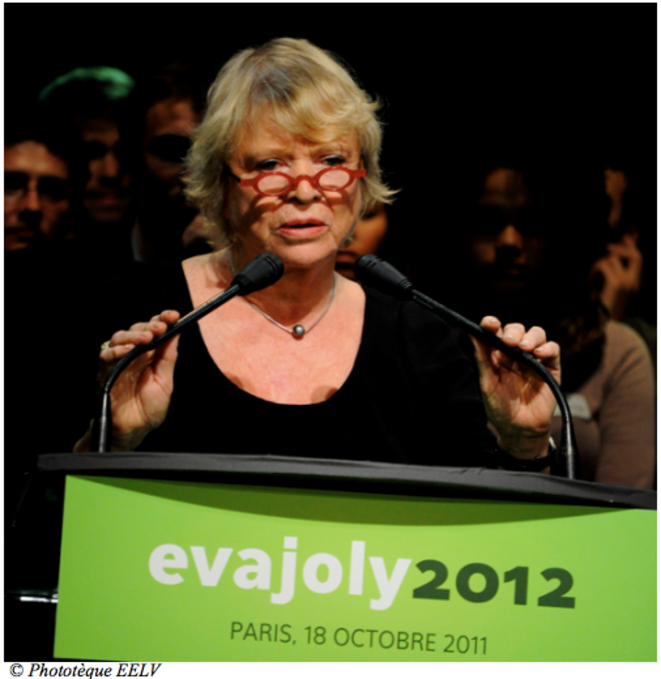 © EELV
Campaign managers for Eva Joly (pictured), the mainstream Green candidate in next year's French presidential elections, have hit on a novel idea to protect their party, Europe Ecologie-Les Verts, from potentially disastrous financial losses if she fails to score 5% of the vote. They are seeking an insurance policy, notably with British or US companies, costed against her performance in current opinion polls. Mathilde Mathieu and Michaël Hajdenberg report.
After tortuous negotiations, France's Green party last weekend finally ratified an electoral pact drawn up with the Socialist Party which centres on a steep reduction in nuclear power production and the development of renewable energy sources. The agreement, which has triggered alarm bells in the French nuclear industry, seals an alliance between both parties for the legislative elections that will immediately follow next year's presidential poll. Jade Lindgaard examines the facts and figures behind the programme to reduce nuclear energy production, and reports on the last-minute political high drama that came close to leaving it stillborn.