Keyword: European Council
European leaders met this week at a summit intended to decide upon aggressive policies to tackle tax evasion, but the results were far from conclusive, not least because of continuing opposition from Austria and Luxembourg on introducing a yearly automatic exchange of bank account information between member states. Mediapart's Brussels correspondent Ludovic Lamant reports on the outcome of Wednesday's talks, and examines whether the European Union is truly capable of acting as the umbrella organisation to halt a tax drain that is estimated to cost its members a combined 1 trillion euros per year.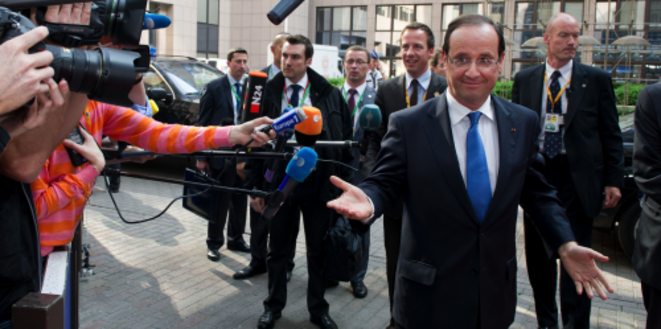 © European Council
French President François Hollande, whose election campaign was hallmarked by his proposals for tackling the economic crisis by countering austerity measures with growth-led initiatives, has made his support of the European Union's 'Compact for Growth and Jobs' one of the pillars of his policies in Europe. But now the French socialist government is coming under attack for what is perceived by some EU officials as a "contradictory" and "baffling" approach to the European economy. For while outwardly promoting growth, France is joining Germany in limiting an increase in payments to the EU's 2013 budget to less than half that proposed by the European Commission itself, and which will reduce aid otherwise available to a number of struggling economic sectors. Mediapart's Brussels correspondent Ludovic Lamant reports.