Related keywords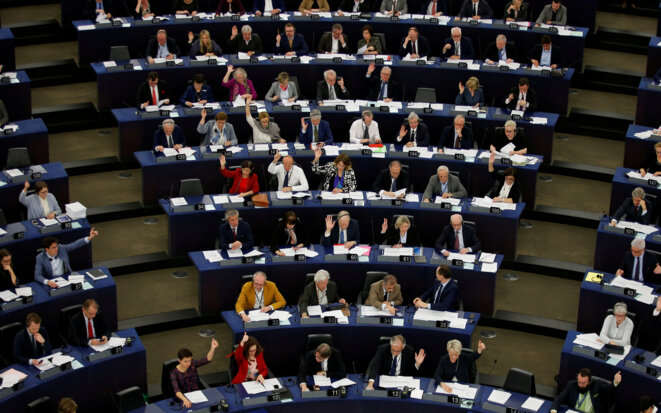 MEPs at a session of the European Parliament in Strasbourg, March 2019. © Reuters/Vincent Kessler
The results of this month's European Parliament elections, which in France and 21 other countries are to be held today, will be a key test of political parties across the continent, where anti-EU, nationalist and populist groups have been gaining ground on traditional parties. For French President Emmanuel Macron, whose LREM party, strongly pro-EU, is fighting European elections for the first time, the outcome on Sunday will also be a test of the credibility of his ambitions for the bloc. But the polling also lifts the curtain on a series of new appointments to lead the EU's major institutions, which will hang on the results. Ludovic Lamant presents a guide to how the elections work, and the detail of what's at stake.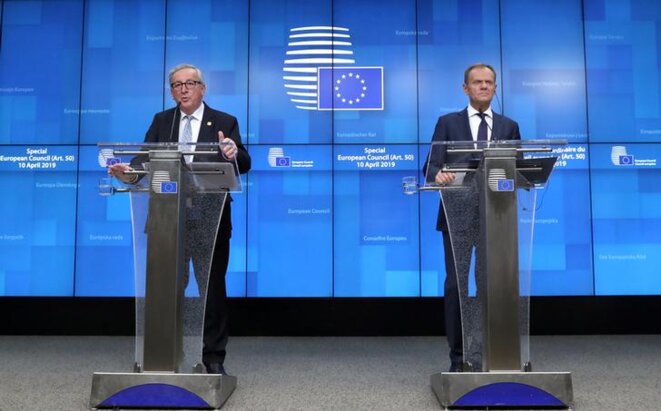 Well-paid: Commission president Jean-Claude Juncker, left, and Donald Tusk, president of the European Council. © Reuters
A communist candidate in the forthcoming European Parliament elections in France recently called for Commission president Jean-Claude Juncker's salary to be drastically reduced. At the same time Mediapart has examined the high levels of pay and other benefits enjoyed by the civil servants who work in the Brussels-based bureaucracy. In all some 60,000 or so officials work for the EU, a number of whom have told Mediapart that their salaries are justified. Quentin Ariès reports.
Annegret Kramp-Karrenbauer, head of CDU, backs French vision of reformed EU migration policy but warns against too much centralisation.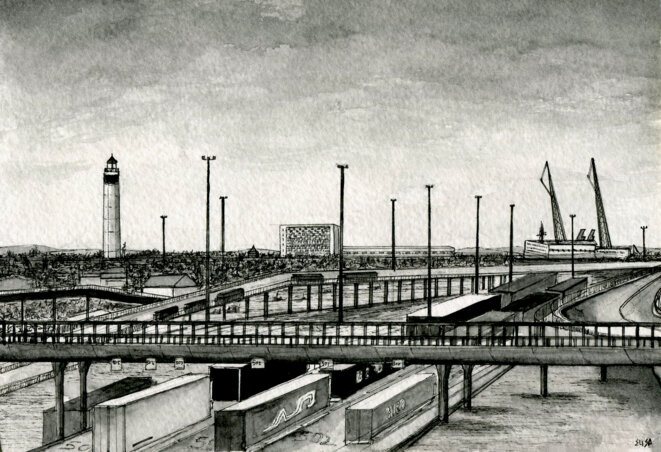 The port of Calais: dark times ahead? © Elisa Perrigueur
British Prime Minister Theresa May was in Brussels on Thursday and Friday for a frantic series of meetings to convince EU leaders to provide clarifications over her Brexit deal with Brussels, hoping for their help to obtain parliamentary approval of the agreement reached last month for the UK's withdrawal from the bloc. But for most observers, the chances of avoiding a hard Brexit before the deadline of next March are receding by the day. In the northern French coastal town of Calais, through which tens of millions of tonnes of goods pass yearly in trade between the UK and the continent, many fear catastrophic consequences of a hard Brexit, with the very likely prospect of the Channel port becoming paralysed. Elisa Perrigueur reports.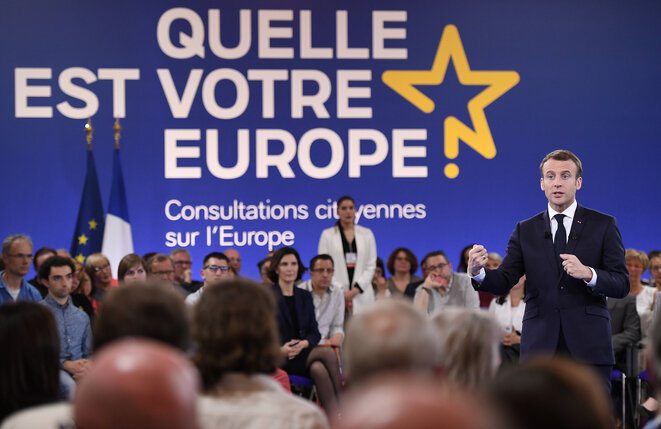 Emmanuel Macron at the launch of the citizens consultation process at Épinal in north-eastern France on April 17th, 2018. © Élysée
The aim was to allow people to come up with a concept of the "Europe of tomorrow". Hundreds of public citizen consultations have already been held across France and more will continue into the autumn in a bid to help bring the French people closer to the European Union. Mediapart has visited three such meetings held in northern France, in Dieppe, Issy-les-Moulineaux and one of the seats of the European Parliament, Strasbourg. The Élysée promised they would be no holds barred meetings. But in reality the gatherings have largely attracted people who are already pro-European or who are members of President Emmanuel Macron's ruling party La République en Marche. Justine Brabant and Ludovic Lamant report.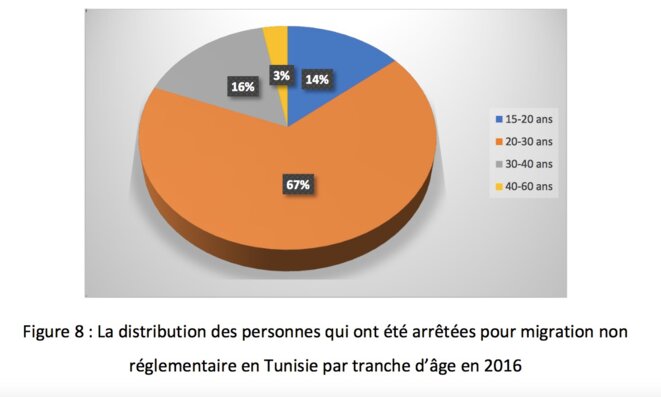 A 2017 report showing the breakdown in ages of Tunisians seeking to leave the country clandestinely. © dr
Migration has fashioned Tunisia for over two decades, most notably after the uprising that sparked the Arab Spring in 2011, when tens of thousands left a country riddled with unemployment and inequality once old restrictions were lifted. Now Tunisia finds itself in a double bind. It is resisting pressure to house migrants from other African countries trying to reach Europe via its territory, even as a new exodus of its own citizens gathers pace, prompted by economic, political and social distress. Rachida El Azzouzi reports.
Talks at Elysée set to cover Syria and EU-Turkey relations, but host Macron is also likely to voice concern over Erdogan's post-coup purges.
European Commission president Jean-Claude Juncker said that the late pop star 'reconciled French chanson with American music'.
French finance minister Bruno Le Maire warned that the bloc could succumb to nationalism if they failed in their attempts at reform.
He proposes a 'common defence force,' two agencies handling counter-terrorism intelligence and new talks about a tax on financial transactions.
New French head of state says EU says needs to be more protective of its citizens as he seeks to shore up plunging approval ratings. 
French minister said it was time for Europe to defend its own interests and make Google, Amazon and Facebook pay 'taxes they owe in Europe'.
The passionately pro-EU centrist presidential candidate spoke as he and his anti-EU rival Marine Le Pen entered last week of campaigning.
Far-right presidential candidate said she would seek to replace it with a 'Europe of the people' based on a loose cooperative of nations.