French president said the EU had been late in ramping up vaccine production and jabs, but was catching up and would become the world's biggest producer of vaccines this summer.
French president says Europe's sluggish rollout of vaccines againt Covid 'should be a lesson for all of us'.
Prime minister Jean Castex also said France will close all large shopping centres, in bid to prevent need for a third lockdown.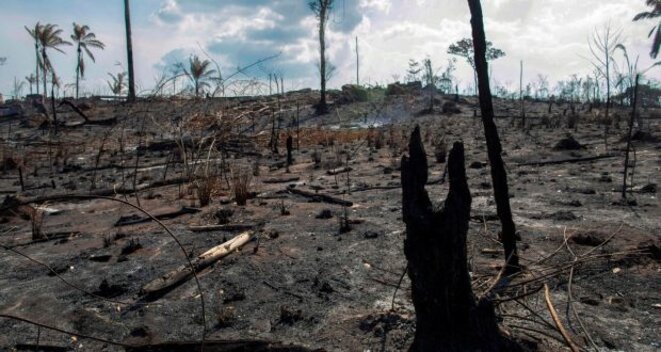 A burned-out, deforested area of the Amazon rainforest near Novo Progresso, Para state, Brazil, August 25th 2019. © Joao Laet/AFP
The French government has announced it will not sign "as it stands" a proposed free trade deal between the European Union (EU) and the Mercosur economic bloc of South American countries Argentina, Brazil, Paraguay and Uruguay, citing environmental concerns and notably the deforestation of swathes of the Amazon region for cattle farms. But while EU member countries appear increasingly divided over the terms of the trade agreement, French economist Mathilde Dupré, co-founder of the Paris-based Veblen Institute think tank on economic issues surrounding ecological transition, tells Mediapart why what she calls a "climaticidal" deal may yet go ahead.
Emmanuel Macron and German Chancellor Angela Merkel also discussed growing tensions in the eastern Mediterranean and the coup in Mali, during talks at the French president's retreat in the south of France.
Lebanon, anti-government protests in Belarus, the COVID-19 crisis, Mali's coup d'état, and tensions between Greece and Turkey will also be discussed, according to a French official.
Trade officials working for the European Commission may be having to work from home because of the coronavirus pandemic but they are still busy negotiating free trade deals with countries around the world on behalf of the European Union. As Mediapart's Brussels correspondent Ludovic Lamant reports, these officials are behaving as if the Covid-19 outbreak has not had a dramatic effect on everything – including the way people regard world trade and globalisation.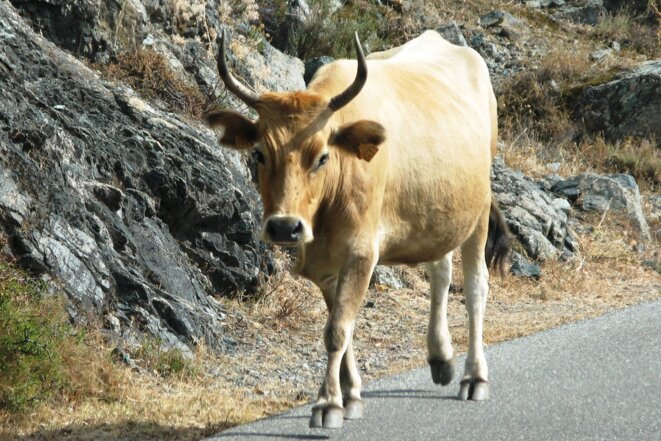 Cash cow: the Corsicana cattle breed native to Corsica. © Wikipédia
The French Mediterranean island of Corsica is the focus of a series of investigations into the suspected mass fraud of European Union agricultural subsidies. One of the alleged methods of the fraud is the fictitious declaration of swathes of scrubland as pasture land for cattle farmers. The sums involved are vast, and those suspected of the scam include some closely related to the island's notorious and feared underworld gangs. Hélène Constanty reports.
The EU Court of Justice said France had 'systematically and persistently' exceeded annual threshold for nitrogen dioxide since January 1st 2010.
At a meeting of European Union (EU) general affairs managers, France, backed in part by the Netherlands but opposed by Germany, vetoed talks on opening uip membership to the bloc to North Macedonia and Albania, arguing that no date should be set for opening accession deliberations until the EU revamps its whole approach to enlargement.
The US is targeting tariffs at European aircraft and aerospace parts, as well a range of industries including food, wine, tractors and luxury goods,   in the first stage of a two-way battle with the European Union over subsidies received by aircraft manufacturers Airbus and Boeing.
The newly appointed European Commission, whose members take up their posts on November 1st, is to include a vice-president responsible for migration and home affairs with the title of "Protecting our European Way of Life". Mediapart's publishing editor Edwy Plenel argues here that this semantic choice is a shameful concession to the continent's far-right, whereby issues of identity have overturned social demands.
Faycal, from Sudan, is now applying for asylum in Tunisia. © Lilia Blaise
The authorities in Tunisia have been overwhelmed following the shipwreck off neighbouring Libya on July 1st 2019 which left 90 migrants drowned. Graveyards are full, migrant reception centres cannot cope and there is no overall integration plan to welcome migrants into society. The Tunisian government is also critical of the inaction of European countries over the issue. Lilia Blaise reports from Medenine in south-west Tunisia.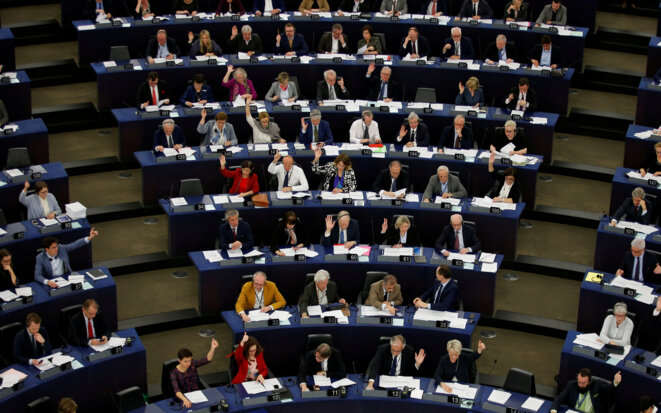 MEPs at a session of the European Parliament in Strasbourg, March 2019. © Reuters/Vincent Kessler
The results of this month's European Parliament elections, which in France and 21 other countries are to be held today, will be a key test of political parties across the continent, where anti-EU, nationalist and populist groups have been gaining ground on traditional parties. For French President Emmanuel Macron, whose LREM party, strongly pro-EU, is fighting European elections for the first time, the outcome on Sunday will also be a test of the credibility of his ambitions for the bloc. But the polling also lifts the curtain on a series of new appointments to lead the EU's major institutions, which will hang on the results. Ludovic Lamant presents a guide to how the elections work, and the detail of what's at stake.