Former European Commission president Jacques Delors told German daily 'British are solely concerned about their economic interests'.
Reports say France could get an extra year cut its public deficits below the target limit of 3 percent of GDP, while Spain could get longer.
France's Constitutional Council this month ruled that the country's adoption of the European Union Treaty on Stability, Coordination and Governance (TSCG), which commits governments to strict deficit limits and, by consequence, severe austerity measures, with harsh penalties for those who transgress, requires no reform to the constitution, and therefore no public consultation through a referendum. The fiscal pact, agreed in March and which socialist President François Hollande initially pledged during his election campaign to renegotiate, is now certain to be ratified by the country's socialist-dominated parliament. Here, Mediapart Editor-in-Chief Edwy Plenel argues that the move is nothing short of a silent Coup d'Etat imposed by a political elite through flagrant abuse of the democratic process. Europe, he says, desperately needs a thorough debate and public consultation over the policies that are driving nations into a brick wall.
French officials to discuss lifting working restrictions on Bulgarian and Romanian nationals, in an effort to give legal status for Roma immigrants.
The European Union says French expulsions of Roma are under scrutiny to ensure they comply with its rules on free movement of people.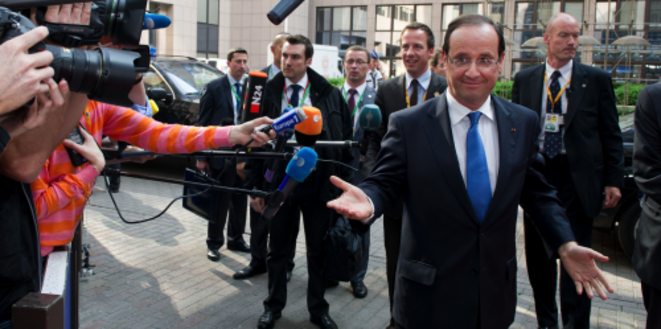 © European Council
French President François Hollande, whose election campaign was hallmarked by his proposals for tackling the economic crisis by countering austerity measures with growth-led initiatives, has made his support of the European Union's 'Compact for Growth and Jobs' one of the pillars of his policies in Europe. But now the French socialist government is coming under attack for what is perceived by some EU officials as a "contradictory" and "baffling" approach to the European economy. For while outwardly promoting growth, France is joining Germany in limiting an increase in payments to the EU's 2013 budget to less than half that proposed by the European Commission itself, and which will reduce aid otherwise available to a number of struggling economic sectors. Mediapart's Brussels correspondent Ludovic Lamant reports. 
Britain threatens cuts in generous EU subsidies to French farmers if President François Hollande challenges its annual EU budget rebate.
Almost all the candidates in the French presidential election campaign, from the Far Right to the Radical Left, are championing protectionism, a rare issue on which there is such broad agreement. But the rhetoric doesn't impress World Trade Organisation Director-General Pascal Lamy, who dismisses the protectionist vogue as one based on false premises and serving only to divert attention from the primary issue of French competitiveness. In this wide-ranging interview with Philippe Riès, Lamy argues that protectionism is fuelled by a French malaise towards the wider world, an issue that he says requires an "anthropolitical" approach.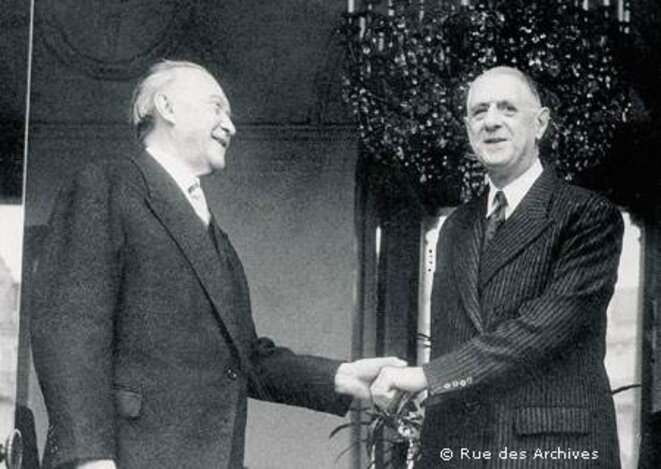 Amid the spectre of the euro collapsing as the debt crisis deepens, the words of General Charles de Gaulle, one of the original protagonists of pan-European cooperation, have a prophetic ring. "Do we, or do we not, want the Common Market to be supplemented by a political organisation without which economic construction will ultimately decline?" he asked in 1962. Antoine Perraud argues that it is time to rediscover de Gaulle's vision of a Europe united by political action and not finance, a vision that was paradoxically later championed not by the General's so-called political heirs in France, but by German Green Joschka Fischer.
Hungary took over the rolling six-month presidency of the European Union on January 1st. On the same day, its government introduced a new law severely restricting the freedom of the Hungarian media. This scandalous law of censorship is an outrageous attack on fundamental human rights and contravenes the very founding principles of the European Treaty, says Mediapart Editor-in-Chief Edwy Plenel. If the EU takes no action against Hungary, it will have betrayed its very reasons for being and, in the process, give a green light to the politics of authoritarianism now sweeping the continent.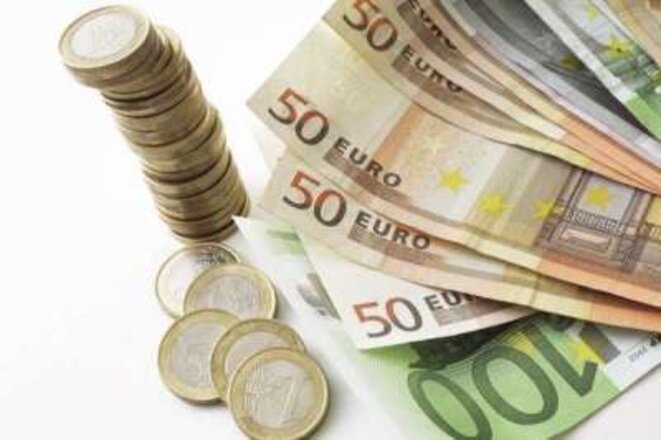 © EU.
In what was a largely unreported announcement in Decemeber, the EU Commission revealed that more than 4.5 trillion euros of state aid was authorized to fund the rescue of Europe's financial sector since October 2008. More than 1.1 trillion euros was actually used in 2009. Analysis and comment by Martine Orange.