Related keywords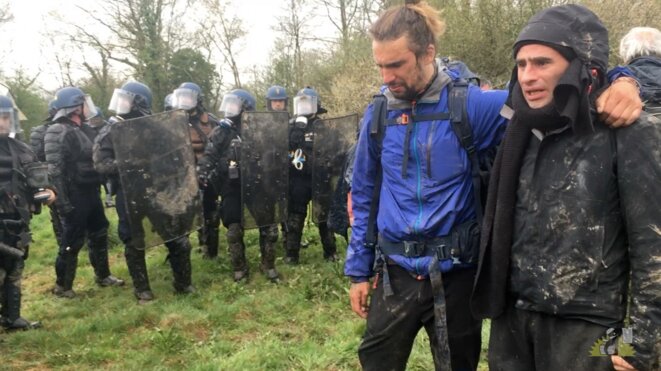 Notre-Dame-des-Landes, Monday April 9th. © JL
A massive police operation to evict environmental activists occupying farmland in north-west France which was until recently earmarked for the construction of an airport began in the early hours of Monday, marked by violent clashes which left several people injured, and is set to continue through the week. The heavy-handed expulsion of occupants of a number of experimental alternative farming projects on the land at Notre-Dame-des-Landes, during which police used stun grenades and tear gas, was accompanied by the destruction of numerous homes and agricultural installations, including an emblematic collective farm on the site which had hoped to gain official approval for its long-term future.  Christophe Gueugneau and Jade Lindgaard report from Notre-Dame-des-Landes.
About 2,500 gendarmes early on Monday began evicting environmental activists from a number of habitations set up during years of protest on the farmland site in north-west France of a now-abandoned project to build a 'Great West' airport, and where the government has decided only officially approved agricultural enetrprises can remain.
Almost a third of the 60,000 population of Vénissieux, close to France's second-largest city Lyon, in south-east France, live under the poverty line. Every year, its mayor, Michèle Picard, signs municipal decrees to prevent the ordered evictions of dozens of families from their homes, and the cutting off of water and energy supplies to hundreds of others. The decrees are just as regularly challenged in court by the local state authorities of the prefecture, which habitually find favour from the presiding magistrates. This week Picard was back in court to defend her case, just as a new series of evictions get underway. Michaël Hajdenberg reports.
The plight of migrant Roma squatters, harshly scapegoated and ostracized, is only getting worse in France, warns a New York Times editorial.
The number of Roma evicted from France in 2013 jumped to 19,380 compared to 9,404 in 2012, claims a report by human rights' organisations.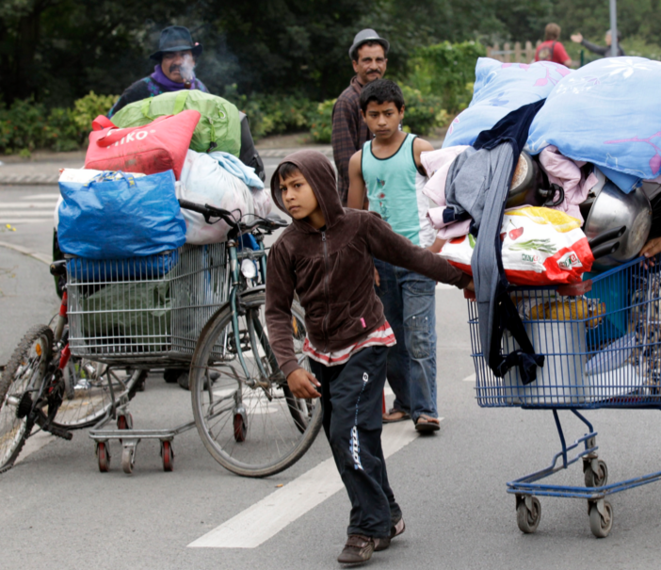 © (Reuters)
In terms of figures, if not official rhetoric, the current government's track record for dismantling Roma camps in France already matches that of the previous administration. According to headcounts collected by Mediapart, more than two thousand people were evicted in July and August 2012. A number of them were put on two charter flights back to Romania. Despite that, as Carine Fouteau reports, some activists insist the current situation cannot be compared to the Sarkozy era.
French officials to discuss lifting working restrictions on Bulgarian and Romanian nationals, in an effort to give legal status for Roma immigrants.
The European Union says French expulsions of Roma are under scrutiny to ensure they comply with its rules on free movement of people.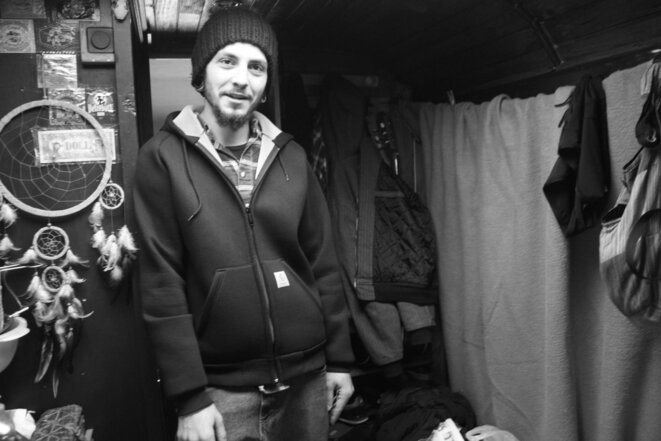 "Habiter un camion et travailler, c'est une bonne solution pour vivre en France" © E. Berthaud.
A quarter of a million people in France are homeless, or live in precarious living conditions according to a report published this month by the French National Institute of Statistics and Economic Studies, while another 2.9 million live in "uncomfortable" accomodation. Mediapart's Elodie Berthaud has travelled France meeting with students, tradesmen, unemployed and seasonal workers who have reached the last rung of the social ladder.