Related keywords
Trained by a professional photographer, a group of homeless men and women have captured their own view of life in the City of Light.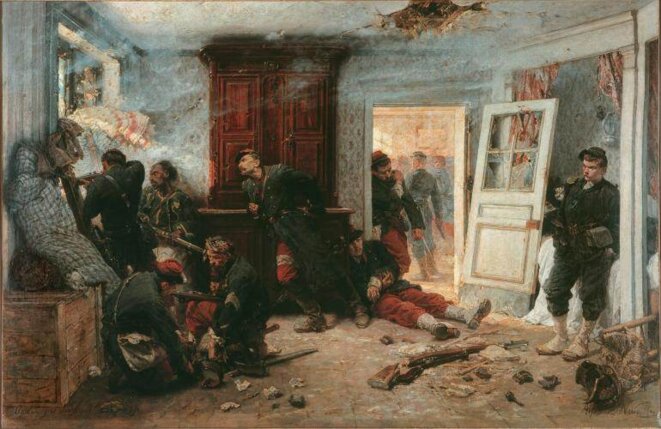 © Alphonse de Neuville
As of the late 18th century, artists began depicting war as a disastrous event rather than a glorious one, when the horrors of the battlefield and the destruction of environments began gradually replacing majesty and heroics. The long evolution of this trend to its dominant position in the present day is illustrated in 'The Disasters of War, 1800-2014', an exhibition now on at the Louvre-Lens, in north-east France, and which will last until the autumn. Joseph Confavreux takes a tour of the show.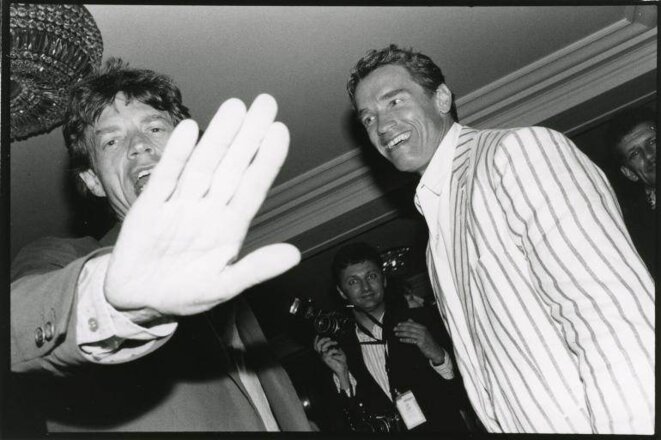 © Jean Pigozzi/Centre Pompidou, Mnam-Cci, Dist. RMN-Grand Palais/image courtesy CAAC – The Pigozzi Collection.
An unprecedented exhibition dedicated to the history, practices, aesthetics and influence of 'paparazzi' photography has opened at the Centre Pompidou annex in Metz, eastern France. It presents more than 100 years of pictures by paparazzi, their tricks of the trade and the stylistic inspiration their work has had on artists. Joseph Confavreux takes a tour of the show and hears the opinions of two paparazzi, one of whom bagged the infamous photos revealing President François Hollande's secret meetings with the actress Julie Gayet.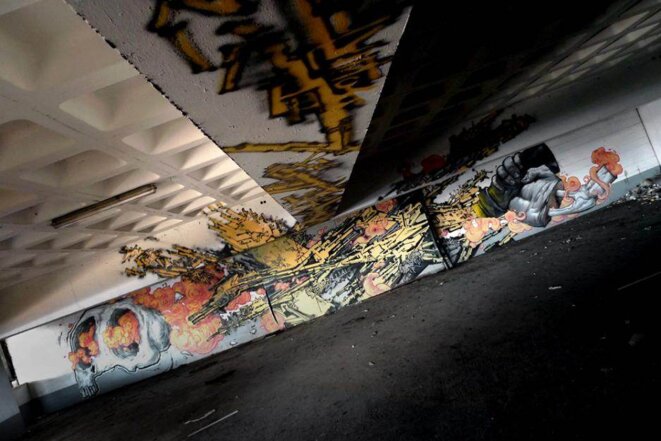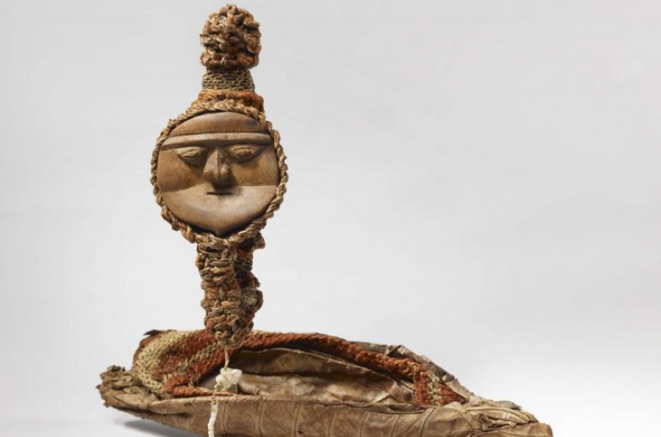 Monnaie et son étui (milieu du XXe siècle) © Musée du quai Branly, photo Claude Germain
Just as New Caledonia, the furthest-flung French territory, is about to embark on the final steps for self-determination, the Quai Branly museum in Paris has timely put together a rich and wide-ranging exhibition of the art and culture of the archipelago's indigenous Kanak population that reveals a people debunking 160 years of colonialism and redefining themselves. Joseph Confavreux outlines the political context of the show, and calls on anthropologist Alban Bensa, an authority on Kanak culture, to decode the exhibition's vast array of exhibits.
Coat the admiral wore when shot dead by a French sniper is to leave UK for the first time for show at Les Invalides, where lies Napoléon's body.
Nineteenth century paintings from France, including 87 works by French Naturalists, to go on display at new Shanghai art museum.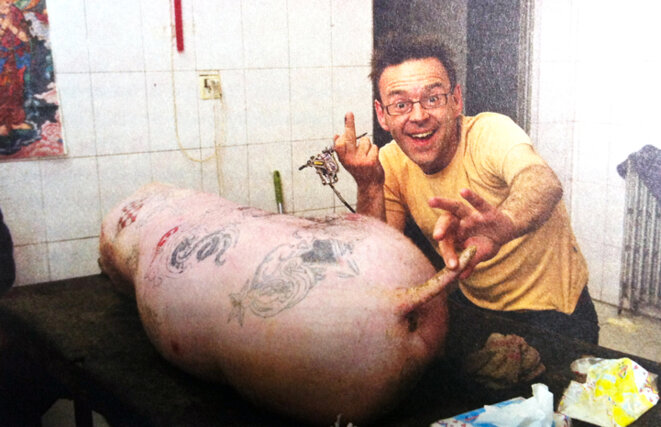 After three years of horse-trading - or should that be pig-trading? - the Louvre is finally letting Belgian artist Wim Delvoye show some of his slightly less shocking works. His 'poo machine' and live tattooed pigs have been vetoed, but his 36-foot 'Suppository' is now sticking straight up into the apex of the Pyramid entrance to this pre-eminent Paris museum. There are also some stuffed, carpeted piglets, contorted crucifixes, and a selection of subversive Gothic-style sculptures on display in the Decorative Arts section this summer. Global meets local, high-brow meets low-brow, in the Wim Delvoye show now on at the Louvre until September. Hugo Vitrani reports.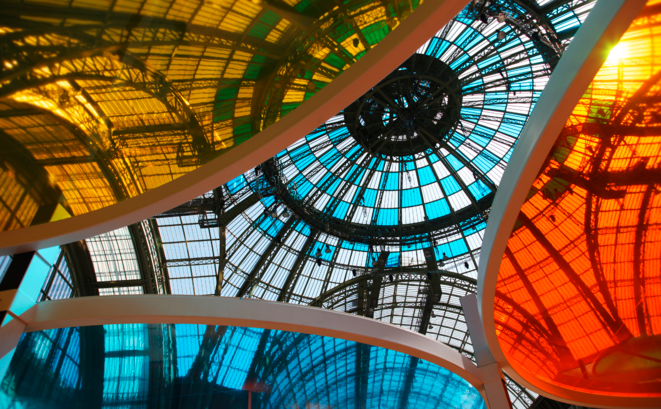 Celebrated French conceptual artist Daniel Buren has created a gigantic, ambitious work for the Grand Palais in Paris as part of its Monumenta series of projects that began in 2007. The sheer scale of the show, running until June 21st, is awe-inspiring. It occupies a surface of 13,500 square metres,a volume of 500,000 cubic metres and rises 45 metres above the ground. Mediapart's Hugo Vitrani casts a critical eye over Buren's latest oeuvre, and reviews the 74 year-old artist's long and often controversial career.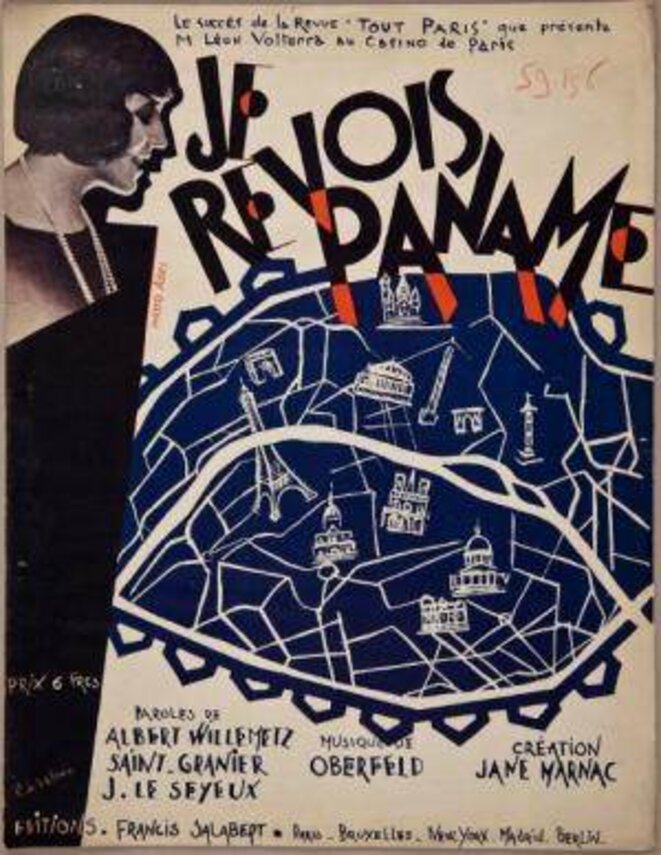 Paris is arguably the most sung about city in the world and now, for the first time in its history, an exhibition in sound and picture has been dedicated to the hundreds of songs and ballads about the capital reaching all the way back to the 16th century. Illustrating the enduring crush of generations of musicians for Paname, the popular nickname for Paris recurrent in 20th-century songs, the show is mirrored on an internet site that offers a virtual singing tour of the capital. Antoine Perraud reports.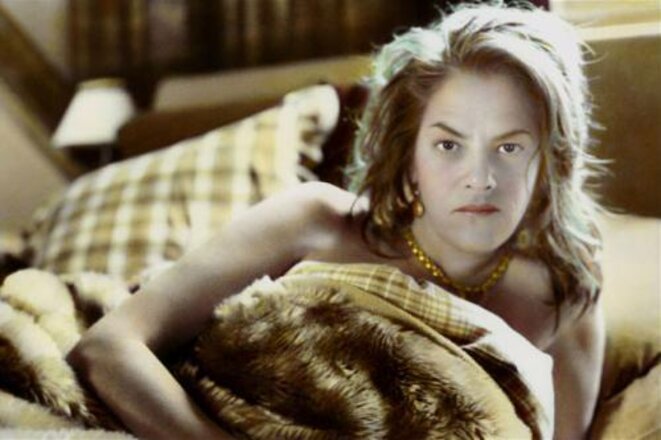 © YN
The works of New York-based Egyptian artist Youssef Nabil are a stunning mix of photography and painting. He uses a technique of hand colouring monochrome photographs, learnt from specialists in his native Cairo, to produce haunting portraits ranging from Yemeni fishermen to cinema stars. Often meticulously staged, as if telling a story, his carefully-crafted pictures contain an unusually intense and captivating quality. A retrospective exhibition of his works is now on show for the first time in Paris, at the Maison Européenne de la Photographie. Hugo Vitrani reports.
The Louvre is accused of "courting disaster" over plans for solidarity exhibition in Fukushima as experts claim they might return "radioactive".