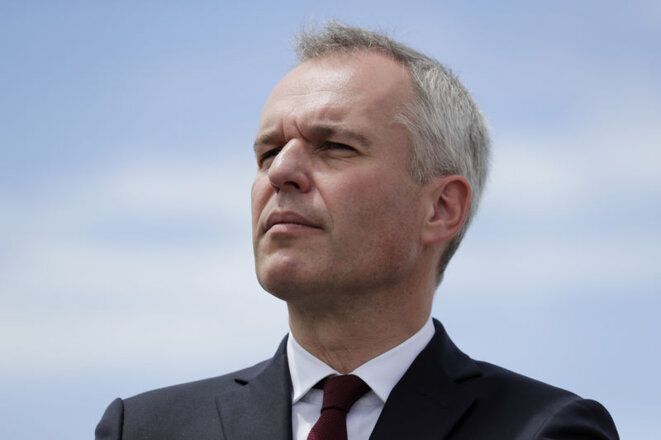 Environment minister François de Rugy has resigned from the government. © Reuters
François de Rugy, the environment minister and number two in President Emmanuel Macron's government behind prime minister Édouard Philippe, resigned on Tuesday 16 July following a string of revelations by Mediapart about his lifestyle as a minister, including grand dinners paid for out of the public purse. De Rugy quit just as Mediapart was about to make fresh revelations about his use of expenses as an MP. Michaël Hajdenberg, Antton Rouget and Fabrice Arfi report.
The Front National's Marine Le Pen and her European allies at Koblenz in Germany, January 21st, 2017. © Reuters
The European Parliament is poised to launch proceedings to reclaim "non-compliant" expenses from the far-right parliamentary grouping that includes France's Front National, Mediapart has learnt. The total amount of the expenses involved, which include "unreasonable" claims of meals costing 400 euros a person, and the purchase of 228 bottles of champagne as gifts, comes to 427,000 euros. Ludovic Lamant and Marine Turchi report.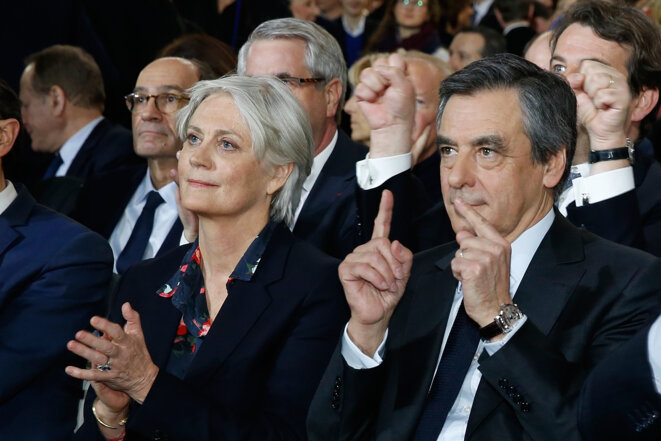 Penelope and François Fillon: the 'fake jobs' affair highighted the fact that many MPs employed family members. © Reuters
The much-trumpeted law to improve morality in public life and restore public confidence in the nation's elected representatives has passed its key hurdle in the French Parliament. The two key measures voted for by Members of the National Assembly were the ban on MPs employing members of their own family, and an obligation to produce receipts for expenses. After 50 hours of sometimes lively debate and 800 amendments, MPs voted overwhelmingly in favour – even if some on the Right called it an act of "masochism". Mathilde Mathieu reports.
State audit court rejects 190,000 euros of ministry's lavish expense claims, including for luxury gifts and clothing such as Hermès scarves.
A Mediapart investigation has revealed that a socialist MP used his parliamentary expenses allowance to pay for family holidays abroad. But his is not an isolated case. Instead, it highlights the near total lack of transparency and control over the way that France's Members of Parliament make use of their generous monthly expenses of more than 6,000 euros. A number of MPs are now calling for greater openness in the allowance system, fearing that an expenses scandal such as the one that hit British MPs in 2009 could engulf them. Meanwhile an anti-corruption organisation warns that an MP who can be shown to have misused their allowances could be prosecuted for misappropriation of public money. Valentine Oberti reports.