Related keywords
Fabien Clain, 41, aka 'brother Omar', a veteran leading member of the so-called Islamic State group, who claimed its responsibility for the November 2015 terrorist attacks in Paris that left 130 people dead, has been killed in a coalition air strike in Syria which also wounded his brother Jean-Michel, according to French media reports.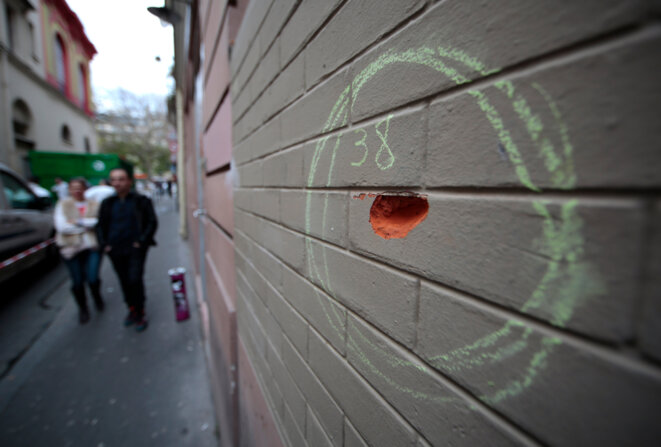 A bullet impact on a wall close to the Bataclan theatre. © Reuters
Of the 130 people killed by gunmen and suicide bombers during the November 13th terrorist attacks in Paris, the single worst toll was at the siege of the Bataclan theatre and music hall which left 90 people dead. It has since emerged that the Bataclan was already the target of a jihadist plot in 2010, while France's justice minister has dismissed any connection between that and the massacre in November. Mediapart has obtained access to a Belgian police report sent to their French colleagues in 2011 which clearly identifies the close links between the main suspect in the 2010 plot and the French jihadist who fronted the Islamic State group's video claiming responsibility for the November attacks.