Paris-based campaign group Reporters Without Borders says the website breaks its own terms by failing to protect users against hate speech.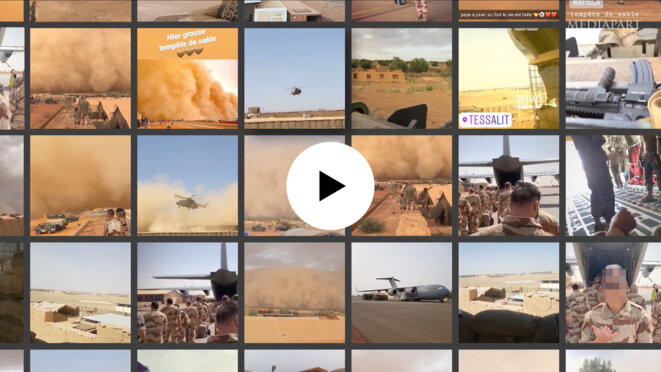 © Mediapart
The French military has banned soldiers from posting sensitive information online. However, via a number of different apps Mediapart has managed to discover the profiles of more than 800 French troops deployed abroad and the profiles of more than 200 special forces soldiers. The military's general staff meanwhile is reluctant to discuss the precise measures that have been taken to contain a problem that could put the security of military personnel and their operations at risk, especially from terrorists who target French troops abroad. Justine Brabant and Sébastien Bourdon report.
The French subsidiary of Facebook, which employs 208 people, is to pay the French tax authorities 106 million euros in back taxes and penalties following an audit of its activities over the period 2009-20018, and which appears to be centred on a dispute over where the company declared local sales revenue.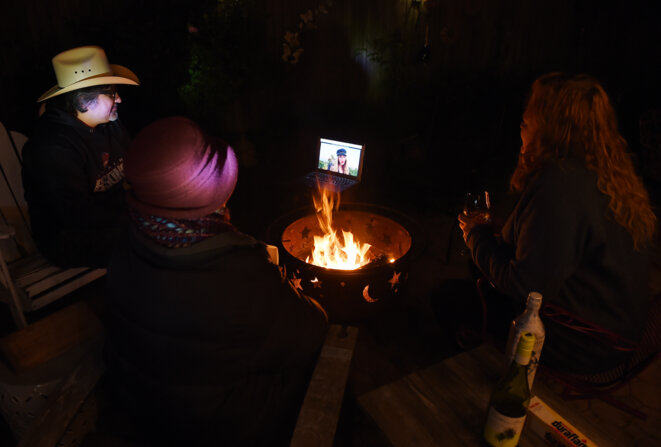 Neighbours in the United States watch the 'One World : Together At Home' online concert on April 18th 2020. © AFP
One of the side effects of the coronavirus pandemic has been a shake-up in the world of culture, including in France. As cinemas have stayed closed and music festival and tours have been cancelled, online streaming has stepped in to satisfy consumer demand for new film releases and live performances. Critics fear that not only is the culture industry rapidly becoming concentrated into the hands of a few major global players, there is also a risk that the dominance of online in films and music will reduce cultural diversity for many people – especially the poorest. Mickaël Correia reports.
Cédric O says French will not back down on levy despite US threats of trade war and that tax is just tip of the iceberg in terms of new regulations needed to deal with powerful tech giants.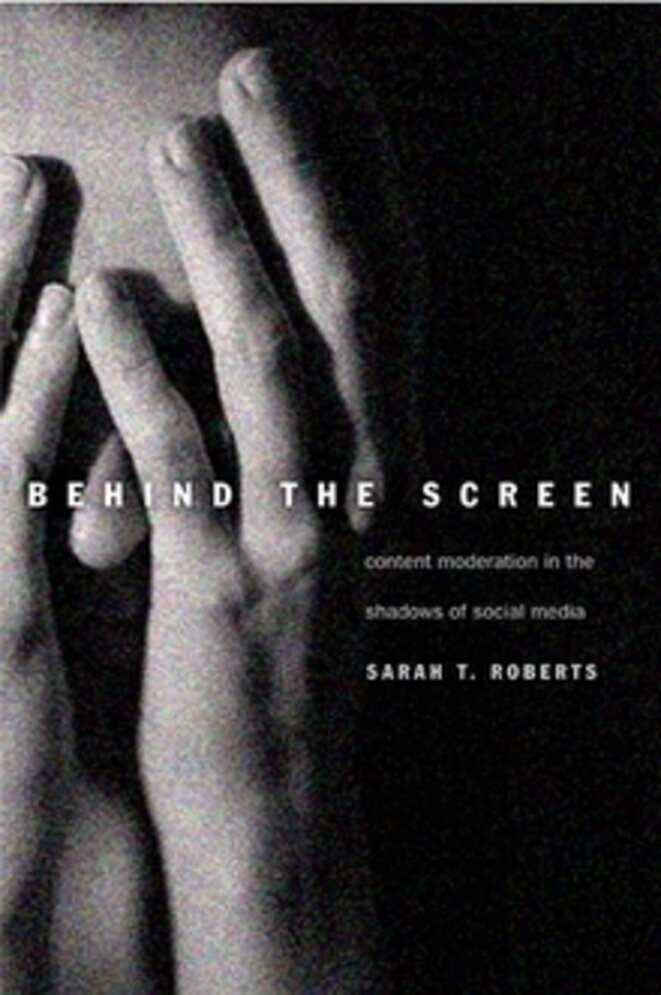 The American academic Sarah T. Roberts explains that social media networks have become popular by posing as supporters of freedom of expression with no limits. But, she argues, this promise has in fact never been kept and instead content moderation has become a globalised industry. Medapart's Géraldine Delacroix spoke to Sarah T. Roberts ahead of a seminar in Paris on digital culture.
French economy and finance minister Bruno Le Maire has said France will seek to prevent Facebook's digital currency Libra from rolling out in Europe, arguing that it represents 'risks of abuse of dominant position, risks to sovereignty and risks for consumers and for companies'.
Facebook has settled a longstanding legal battle with teacher Frédéric Durand whose post with a link to a thumbnail image of Gustave Courbet's famous 1866 oil painting 'L'Origine du Monde', which shows a woman's vagina, was censored, prompting Durand's suit against the US tech giant for infringing on his freedom of expression.
The 'GAFA' taxwill apply to digital companies with global revenues of over 750 million euros and French revenue over 25 million euros.
France had been pushing for Commission to agree EU-wide measures by end of 2018 but countries such as Sweden and Finland were against.
Beginning in January 2019, the French government will send a small team of senior civil servants to Facebook offices in Ireland for six months to assess the effectiveness of the social media giant's checks on racist, sexist or hate-fuelled speech, President Emmanuel Macron announced on Monday.
French president to discuss tax and data privacy with Facebook boss when he hosts bosses of tech firms in Paris in bid to lure more investment.
At the start of the New Year President Emmanuel Macron told a gathering of journalists that his government was preparing a new law to clamp down on 'fake news' on social media. But already the French media are wondering whether an attack on 'fake news', however desirable, would not end up damaging freedom of information in general. Hubert Huertas looks at the pitfalls presented by the plan.
France's data protection agency CNIL has told messaging app WhatApp it must cease automatic sharing of users' data, such as phone numbers, with parent company Facebook within a month.