Related keywords
Facebook has settled a longstanding legal battle with teacher Frédéric Durand whose post with a link to a thumbnail image of Gustave Courbet's famous 1866 oil painting 'L'Origine du Monde', which shows a woman's vagina, was censored, prompting Durand's suit against the US tech giant for infringing on his freedom of expression.
The 'GAFA' taxwill apply to digital companies with global revenues of over 750 million euros and French revenue over 25 million euros.
France had been pushing for Commission to agree EU-wide measures by end of 2018 but countries such as Sweden and Finland were against.
Beginning in January 2019, the French government will send a small team of senior civil servants to Facebook offices in Ireland for six months to assess the effectiveness of the social media giant's checks on racist, sexist or hate-fuelled speech, President Emmanuel Macron announced on Monday.
French president to discuss tax and data privacy with Facebook boss when he hosts bosses of tech firms in Paris in bid to lure more investment.
At the start of the New Year President Emmanuel Macron told a gathering of journalists that his government was preparing a new law to clamp down on 'fake news' on social media. But already the French media are wondering whether an attack on 'fake news', however desirable, would not end up damaging freedom of information in general. Hubert Huertas looks at the pitfalls presented by the plan.
France's data protection agency CNIL has told messaging app WhatApp it must cease automatic sharing of users' data, such as phone numbers, with parent company Facebook within a month. 
The French government is to submit to parliament draft legislation on use of the internet which includes the rquirement of parental permission for under-16-year-olds to operate an account on social media including Facebook.
France is spearheading a plan to tax the turnover of internet giants that manage to avoid paying corporate taxes on profits in European countries where they operate. But despite its bold appearance, and the backing of seven other countries, the plan is beset by political and highly technical problems. And even at this embryonic stage it has little chance of succeeding, writes Romaric Godin.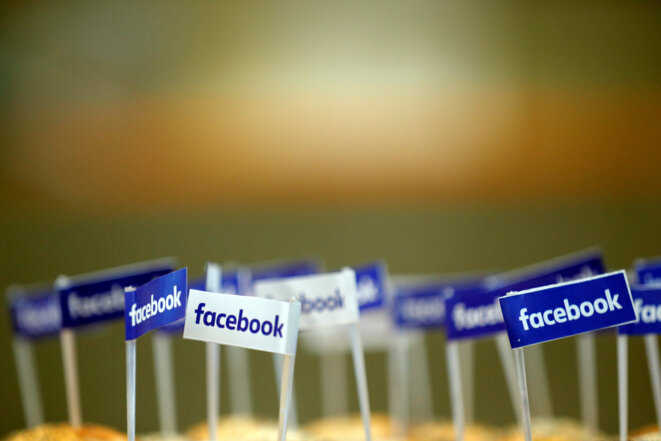 © Reuters
Facebook is a continent beyond whose frontiers nothing else exists; the barrier between those who are on and not on Facebook is virtually insurmountable ... Mediapart's film critic Emmanuel Burdeau, who turned off his Facebook account for a period, gives his personal reflections on the social media platform and how its presence is changing the very nature of how we discuss things.
The social media giant was found by France's data protection watchdog, the CNIL, to have illegally allowed information on its users to be passed on to advertisers and of tracking web browsing without sufficient warning.
In a blog post, Facebook said it was taking action against 30,000 fake accounts in France, deleting them in some, but not all, cases as it comes under increasing pressure from European governments to remove fake news, extremist propaganda or other content considered illegal under existing regulations.
Company says it will work with several leading French news organizations to ensure that false news items are not published on its platform.
Facebook has become one of the foremost media in Tunisia, an alternative to controlled official information; it played an important a role in the 2010 uprising that led to the Arab Spring. But while it remains a tool for mobilising people, it is also now used for the more mundane and trivial, including trolling, rumours and rants. More disturbingly, Facebook has also been be turned against human rights activists, who are sometimes treated by the authorities in the same way as apologists for terrorism. Lilia Blaise reports.