Related keywords
The Aube département or county in the north-east of France is a rural area that also has pockets of industrialisation. Here, apart from the 'fake jobs' controversy surrounding right-wing candidate François Fillon, the presidential election campaign seems not to have had much of an impact so far. This has left the far-right Front National to take advantage of the relative indifference of the other candidates towards issues affecting those who live in the French countryside. Mathilde Goanec reports.
France's food producer organisation says areas most hit will be wine and dairy products which make up 'bulk' of French agriculture exports.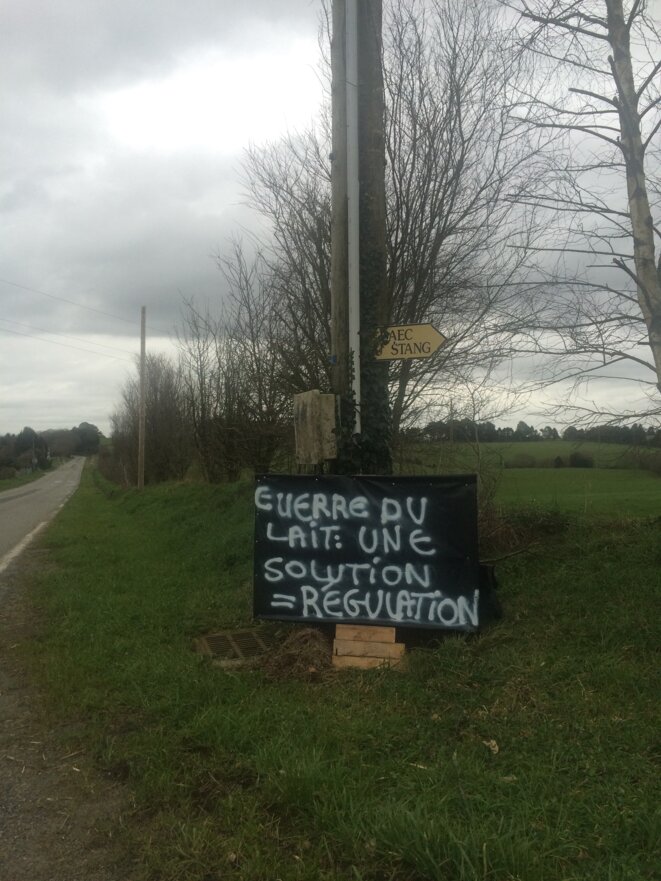 A farm slogan in Brittany proposing a solution to the 'milk war'. © DR
Despite the French government's attempt to calm the situation, angry farmers are continuing to protest over the prices they are receiving for their produce. On Sunday evening a group of farmers even went to the home of agriculture minister Stéphane Le Foll to demand action. But as Mediapart's Karl Laske found when he visited Finistère in Brittany in the west of France, farmers are not only angry with politicians – but with their own union leaders and local cooperatives too.
U.S. farmers set to lose their advantage over French growers in export markets after worst Midwest drought in more than a decade.