French police searched the FFF's Paris HQ on behalf of a Swiss investigation into ex-FIFA head's payment of 2m Swiss francs to UEFA chief. 
Scandal-rocked French Football Federation boss Fernand Duchaussoy was this weekend replaced by Noel Le Graet.
No French authority, and notably no court of law, could allow a selection process among citizens based on their foreign origins, their skin colour or the religion they practice. That is key to understanding the importance of Mediapart's exclusive revelations of how the country's football chiefs hatched secret plans for a discriminatory selection of young players. Mediapart Editor-in-Chief Edwy Plenel argues here why this sorry affair, the demonstration of an alarming loss of values, offers a wakeup call for French society.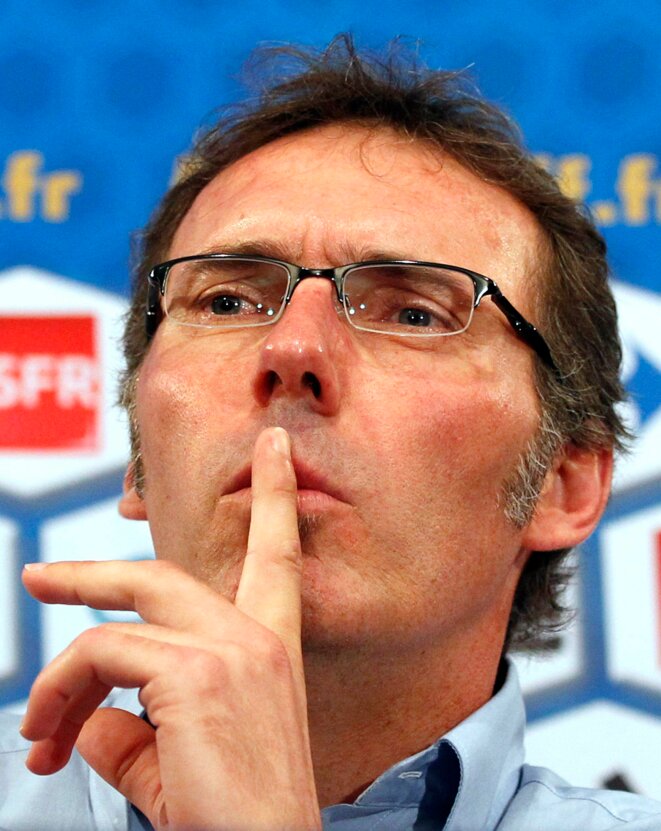 Laurent Blanc. © (Reuters)
Members of the French Football Federation's National Technical Board, including the France team coach Laurent Blanc (pictured), have secretly elaborated a plan to impose quotas on the number of young black players and those of North African origin among the country's youth training centres which groom potential candidates for the national team, Mediapart can reveal in this exclusive investigation.