France's health minister Agnès Buzyn has said she will discuss with her culture ministry counterpart measures to remove or reduce the appearance of smoking in films as part of an anti-tobacco drive in the country where an estimated 75,000 people per year die from smoking-related diseases.
A new law due to be announced early February will replace 2003 legislation by which people under the age of 18 are automatically barred from seeing films 'with non-simulated sex scenes and extreme violence' in French cinemas.
Figures show French-made films sold 34 million tickets abroad last year, a fall of 70 percent compared to 111.4 million in 2015, a bumper year.
After row over 'too white' US Oscars, top French César film awards went to movies that deal with life as an immigrant and forced marriage.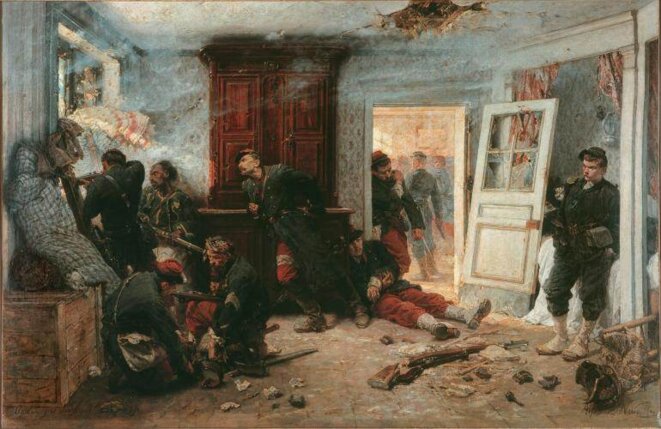 © Alphonse de Neuville
As of the late 18th century, artists began depicting war as a disastrous event rather than a glorious one, when the horrors of the battlefield and the destruction of environments began gradually replacing majesty and heroics. The long evolution of this trend to its dominant position in the present day is illustrated in 'The Disasters of War, 1800-2014', an exhibition now on at the Louvre-Lens, in north-east France, and which will last until the autumn. Joseph Confavreux takes a tour of the show.
Online viewing and lack of major hit films blamed for sale of only 192.8 million tickets in 2013, below the average for the past 10 years.
Overseas box office of French movies also jumped by 93.8% to 144.1 million admissions, of which 70.6% were garnered by the top five movies.
Aurélie Filippetti urges Bollywood producers to consider the benefits of filming in French Alps during two-day trip with President Hollande in India.
At home the industry faces criticism, but French exports brought in nearly $1.2 billion in international markets last year and sold 140 million tickets.