Related keywords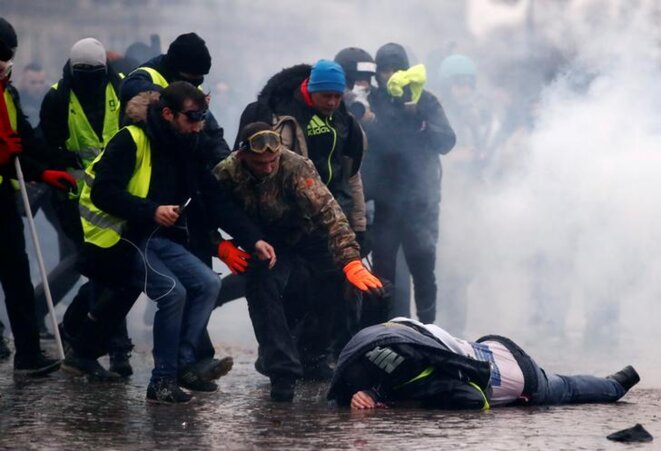 A 'yellow vest' protestor lies injured in Paris, January 12th 2019. © Reuters
France's 'yellow vest' protestors were back on the streets this weekend, as their movement calling for better living standards for low- and middle-income earners held its tenth nationwide day of action. While some demonstrations have been marred by violence from extremist groups, there is mounting criticism of aggressive police tactics. These notably include the widespread and often indiscriminate use of rubber bullets and stun grenades that have caused, according to several estimations, around 100 serious and life-changing injuries to protestors and bystanders. Mediapart co-editor Carine Fouteau argues here why these highly dangerous weapons, which France is one of very few countries to deploy in such situations, should be immediately banned from crowd-control policing.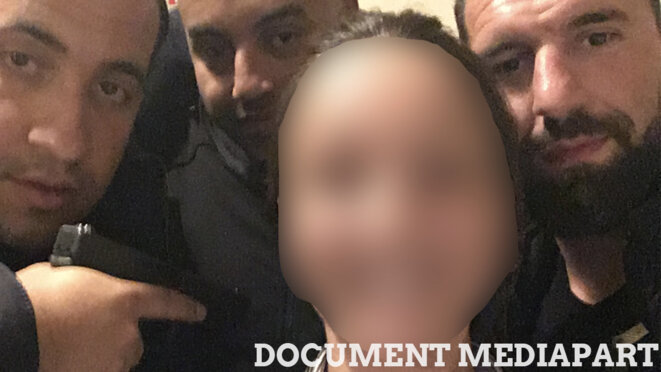 Alexandre Benalla and two other members of the campaign security team pose with a waitress in Poitiers in April 2017. © Mediapart
The incident took place on the night of April 28th, 2017, after an election rally by Emmanuel Macron. Alexandre Benalla – who has now lost his job as the president's security aide – posed for a selfie in a restaurant. In it he is shown holding his gun. The problem for Benalla, however, is that at the time he was not authorised to carry a firearm. The prosecution authorities have now announced a preliminary investigation into the matter. Christophe Gueugneau and Antton Rouget report.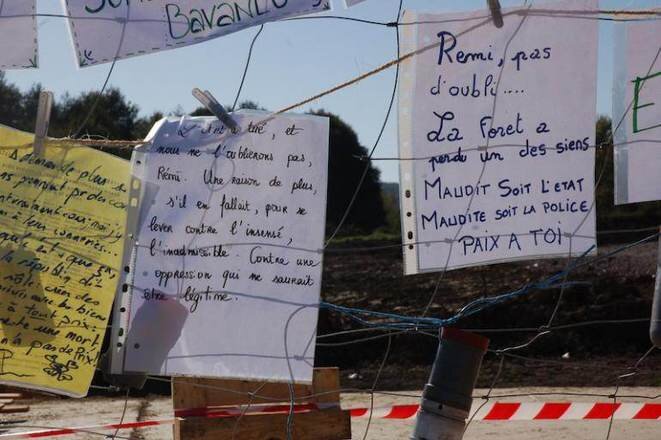 Tributes to the memory of student Rémi Fraisse, who died in October 2014. © Mediapart
Mediapart can reveal new evidence from witnesses that puts a different perspective on the death of botany student Rémi Fraisse during a protest against the building of a new dam at Sivens in south-west France in October 2014. Statements from several eye witnesses show that Rémi, 21, had his hands in the air and was calling on gendarmes to stop firing when he was struck and killed by an offensive grenade. Their accounts also cast some doubts over the version of events given by the authorities about the student's death. Mediapart's legal affairs correspondent Michel Deléan reports.