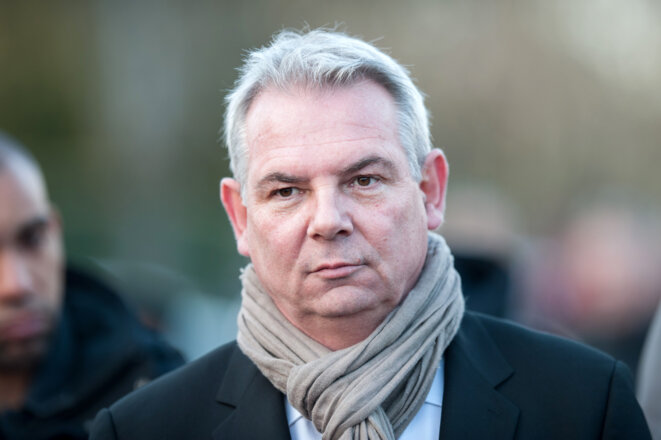 © Reuters - Bruno Martin
The general secretary of France's leading trade union, the Confédération générale du travail (CGT), could soon be forced out of his job after an embarrassing series of revelations about expensive renovations to his flat and office and a hefty lump sum payment. Many observers believe that despite last-ditch attempts to save his position Thierry Lepaon, who was seen a compromise candidate when he took over the reins of power at the union in March 2013, will soon have to stand down amid growing anger among rank-and-file members following the media disclosures. As Dan Israel reports, Lepaon's rapid fall from grace is a sign of a deeper malaise inside what is still the country's most powerful trade union.
French prime minister says union needs to explain itself as CGT rents flat outside Paris and refurbishes it for secretary general Thierry Lepaon.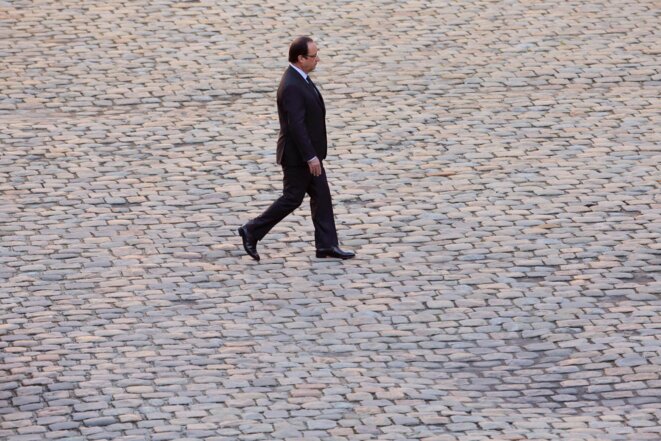 François Hollande © Reuters
What may have at first seemed like a simple affair of the heart on the part of President François Hollande looks set to take on a political dimension. Mediapart can reveal that the flat where Hollande is reported to meet actress Julie Gayet has connections with a convicted criminal suspected of links to Corsican organised crime. This immediately raises questions of what France's 'top cop', interior minister Manuel Valls, knew about the affair. Was he unaware of the flat's links to a criminal? Or did an amorous president fall into a political trap?
The new proprietor of a flat sold at auction found inside it the mummified body of the previous owner, missing since 2005, hanging from sheets.
A 50-year-old man had been paying rent of 330 euros a month for a flat that has a living area of just 1.56 square metres.