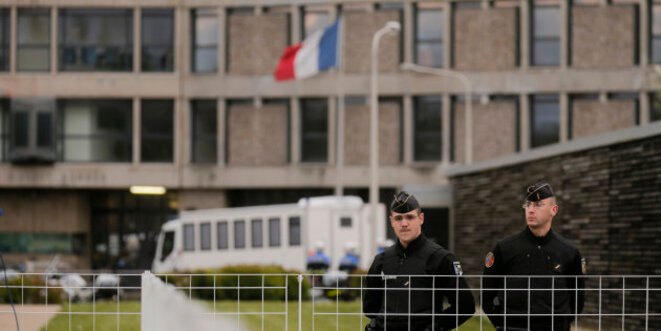 Police officers standing guard outside Fleury-Merogis prison south of Paris. © Reuters
The apparent suicide by hanging of a 48-year-old man found in his cell on August 7th at the Fleury-Mérogis prison south of Paris, the largest in Europe, brought the number of inmates reported to have taken their own lives there since the start of the year to 11 – more than the total number of suicides in the prison over the previous two years. The alarming figure highlights the recurrent problem of suicides among France's prison population, which are proportionally around six times more than among the general population according to prisoner rights associations which denounce the reluctance of successive governments to effectively tackle the problem.
An open-ended strike by French prison guards over pay and conditions, prompted by a series of assaults on staff in several jails across the country, will enter a second week on Monday, with unions calling for a 'total blockage' of establishments after government proposals to increase staff numbers were rejected at the weekend.
Yassin Salhi, 35, regarded by authorities as a militant Islamist, in June attacked his boss and the Air Products plant near Lyon where he worked.
Jailed trader says Société Générale edited tape of interview they carried out with him after his losses were uncovered.