Related keywords
Rui Pinto, the Portuguese whistleblower linked to the Football Leaks revelations, was released on conditional bail by a Hungarian court on Friday after his arrest following an extradition demand issued by the Portuguese authorities. Pinto, 30, who is to fight the extradition demand, is accused of attempted extortion and data theft. Mediapart can confirm that he is cooperating with French prosecution services and has agreed to help Swiss prosecutors in separate investigations into suspected tax evasion and corruption revealed by the Football Leaks documents.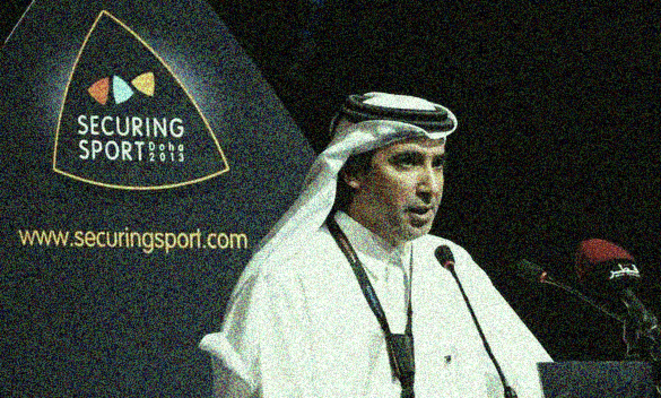 Mohammed Hanzab, president of the ICSS, based in Doha, Qatar. © ICSS
In just a few years the International Centre for Sport Security, an NGO based in Doha, has made a name for itself in the global fight against corruption in sport. But Football Leaks reveals a hidden side to this organisation which is funded by the Qatari state and which works with the United Nations, the Council of Europe and Sorbonne University in Paris. In April 2015 former police officers working for the ICSS went to Lausanne to tail one of the key figures in world sport, the Kuwaiti sheikh Ahmad Al-Fahad Al-Sabah. Mediapart's Antton Rouget and Mathieu Martinière and Robert Schmidt from independent journalistic collective We Report investigate.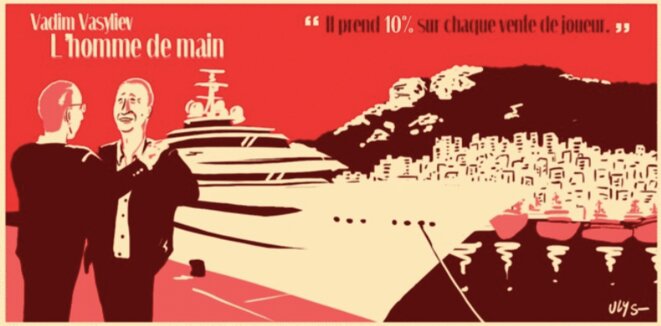 The vice-president and CEO of AS Monaco receives 10% of the profits made on the sale of players by the French football club, according to evidence from Football Leaks documents. Vadim Vasilyev, who is a close ally of club owner Dmitry Rybolovlev, is in line to receive up to 41 million euros in total from player transfers over the last five seasons.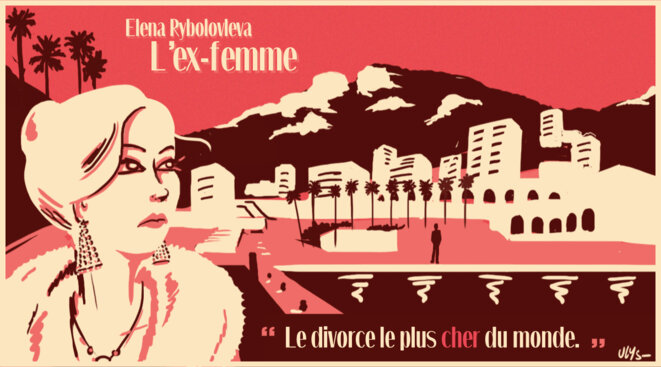 Elena Rybolovleva's petition for 'the most expensive divorce in history' was a high-stakes battle over Dmitry Rybolovlev's immense fortune. © Ulys
In 2014, at the height of a bitter divorce battle with his wife of 23 years, Elena Rybolovleva, Russian multi-billionaire Dmitry Rybolovlev organised the arrest of his wife when she travelled to Cyprus, where much of his fortune is placed, to discuss a settlement with him. The oligarch is close to high-ranking figures in Cyprus, and the circumstances of the arrest were, at the very least, highly unusual, while confidential messages swapped at the time by Rybolovlev's aides spoke of secret meetings with a man called "our friend", and a "president". In this third report in a seven-part series of investigations into the oligarch's activities, Mediapart unveils the disturbing background to Elena Rybolovleva's arrest.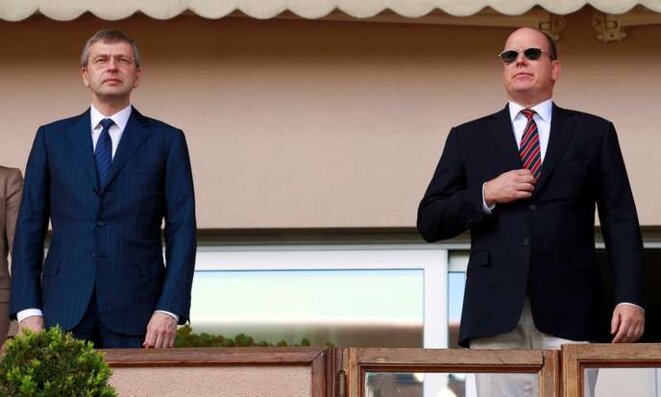 Dmitry Rybolovlev (left) with Prince Albert II of Monaco, May 4th 2013. © Reuters
When Russian billionaire Dmitry Rybolovlev took control of AS Monaco in 2011, he had not only offered himself a football club, he had secured himself a base from where he began spinning a web of influence in the Riviera micro-state, including around Monaco's royal family. In this second of a seven-part series of investigations into the oligarch's activities, Mediapart lifts the lid on a developing scandal shaking the Rock.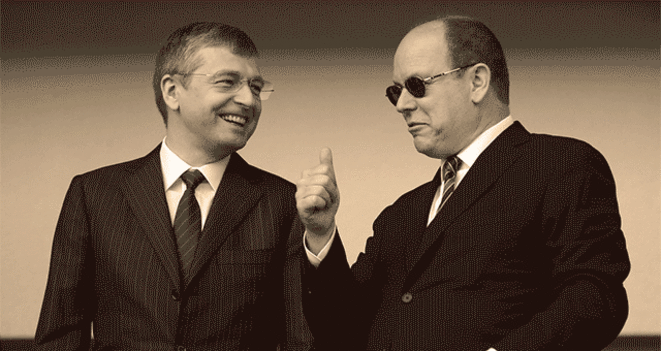 Dmitry Rybolovlev (left) with Prince Albert II of Monaco. © Reuters
Russian billionaire Dmitry Rybolovlev bought football club AS Monaco in December 2011. But the man whose assets include a Greek island, luxurious properties worldwide including a Palm Beach mansion bought from Donald Trump, an Airbus, and a vast collection of artworks, had set his eyes on offering himself much more – namely, a country. This investigation is the first in a series of seven Mediapart reports into the activities of the oligarch, based partly on documents from the Football Leaks data files.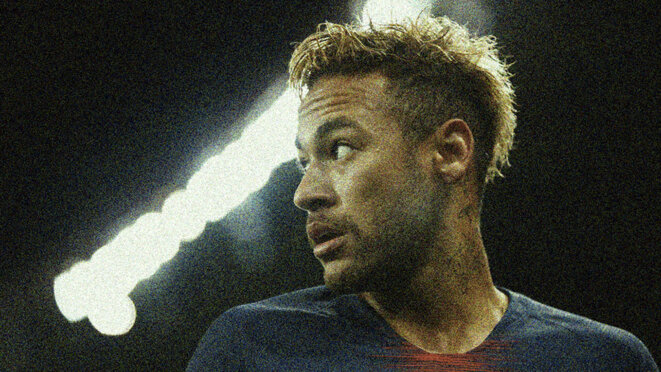 Neymar da Silva Santos Júnior, better known as Neymar Junior. © Reuters
Documents from Football Leaks lift the lid on the real cost and the dealings behind the record-breaking transfer in the summer of 2017 of Brazilian football star Neymar from FC Barcelona to Paris Saint-Germain (PSG). Revealed here by Mediapart, they tell of massive commission payments, up-to-the-wire negotiations that almost collapsed amid a tetchy moment of bluff, tax dilemmas and the club's suspicions that some of those accompanying the player to Paris were in undeclared employment. Meanwhile, despite the capture of one of the world's most celebrated players, the transfer appears to represent a financial abyss for PSG.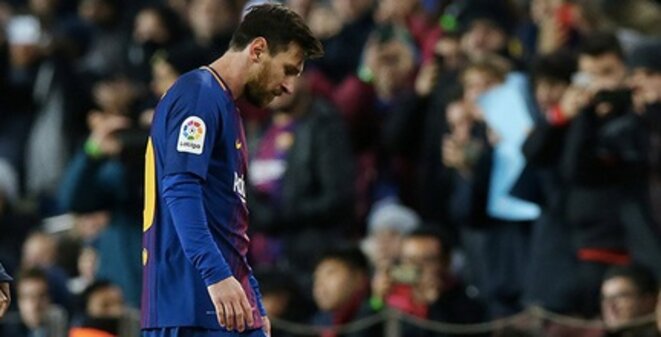 Hundred-million-a-year-man: Lionel Messi after a cup match against Celta Vigo on January 11th, 2018. © Albert Gea/Reuters
Barcelona's star Lionel Messi has become the first footballer in the world to be on a 100-million-euros a year contract, according to documents supplied by whistle-blowing platform Football Leaks and revealed by Mediapart and other members of the journalistic consortium European Investigative Collaborations (EIC). They show that the Argentine player signed a four-year deal with the Catalan club worth more than 400 million euros to keep him at the club until 2021. Mediapart and the EIC can also reveal that Messi's club Barcelona helped him pay millions of euros in back taxes in relation to his children's charity after they were advised that some club donations to it should have been classified as salary payments. Yann Philippin, Rafael Buschmann, Michael Wulzinger, Nicola Naber (Der Spiegel) and Paula Guisado (El Mundo) report.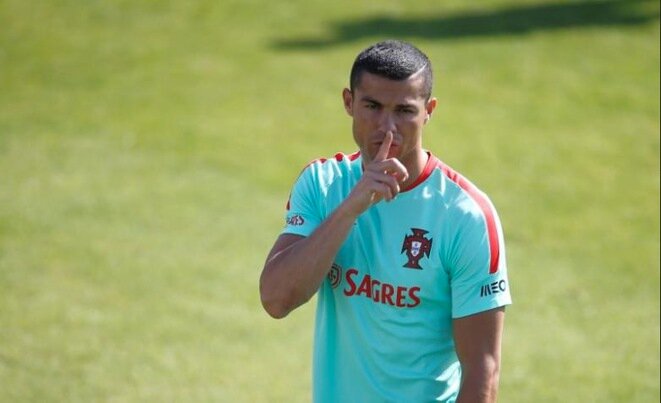 Real Madrid star Cristiano Ronaldo denies trying to evade taxes. © Reuters
Footballer Cristiano Ronaldo is threatening to leave Spain if its justice system proves too troublesome for him over his tax affairs. The Real Madrid star, who faces an investigation into alleged tax evasion, insists that he has acted in good faith and says that all his fiscal arrangements were authorised. To back this claim, he and his advisors point to the fact that the authorities in England had no problem with his fiscal set-up when he played for Manchester United. But according to new documents from the whistle-blowing platform Football Leaks, and revealed here by Mediapart, there are now question marks over this line of defence. Michaël Hajdenberg and Yann Philippin report.
Throughout December, Mediapart and its 11 partners in the journalistic consortium European Investigative Collaborations (EIC) have published a catalogue of revelations about the corrupt practices in football, including tax evasion and money-laundering on a vast scale, and involving some of the best-known players, managers and agents in the game. The disclosures came from documents supplied by the whistle-blowing platform Football Leaks, and expose a startling state of affairs on and off the pitch. At the end of this long series of reports, which have now  prompted a judicial investigation in France, Michael Hajdenberg, Michel Henry, Yann Philippin summarise the principal findings of the EIC and review the surprisingly timid reactions of the regulating authorities of the world's most popular sport.  
Football has become a new playing field for financial institutions preying on debt, as illustrated by documents from the whistle-blowing platform Football Leaks and analysed by the European journalistic consortium European Investigative Collaborations (EIC), in which Mediapart is a founding member. In one example, a British company called XXIII Capital had bought up 73 million dollars' worth of debts resulting from transfers of players in England, France, Italy, Spain and Portugal. These were then included in a financial product offered on Wall Street and subsequently on the stock exchange of the Caribbean tax haven of the Cayman Islands. Michael Hajdenberg, Michel Henry and Yann Philippin report.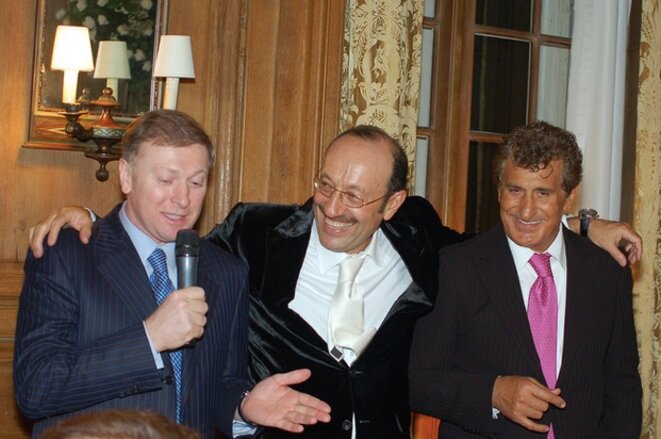 Tevfik Arif (r), with Kazakh-Israeli oligarch Alexander Mashkevitch (c) and Russian businessman Musa Bazhaev, in 2009. © EIC
One of the biggest investment funds in European football, Doyen Sports Investments, is controlled by a secretive Kazakh family who made their fortune in a chemicals plant and who hide their vast wealth in the British Virgin Islands. Tevfik Arif, who was for several years a business partner of US president-elect Donald Trump, is the 'public face' of the clan of four brothers who run the family's business activities and who enjoy close links to several oligarchs from the former Soviet Union. In a series of further revelations from documents obtained from the Football Leaks platform by the journalistic consortium European Investigative Collaborations (EIC), Yann Philippin lifts the lid on one of football's best-kept secrets.
Documents obtained from the whistle-blowing platform Football Leaks and analysed by Mediapart and its partners in the journalistic collective European Investigative Collaborations (EIC), provide an astonishing insight into events surrounding the transfer of French midfielder Geoffrey Kondogbia from Sevilla to Monaco in 2013. The sometimes sordid saga surrounding Kondogbia's transfer, in which the player had no part, involved secret commission payments and a plan to hold a sex party in Miami for the president of Real Madrid – who strenuously denies ever taking part in the event. Yann Philippin, Michaël Hajdenberg and Michel Henry report.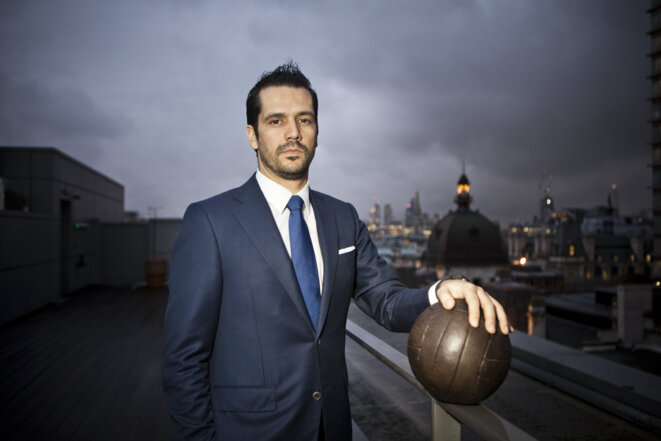 Nelio Lucas on the roof of the London offices of Doyen Sports. © Challenges/REA
Doyen Sports Investment, one of the biggest investment funds in European football which operates out of offices in London, paid 10.8 million euros in secret commissions during the club transfers of numerous players, including French internatioanls Geoffrey Kondogbia and Eliaquim Mangala. Documents obtained by the European Investigative Collaborations (EIC) journalistic collective, in which Mediapart is a partner, lift the lid on the startling methods employed by Doyen Sports and its director Nelio Lucas.