Related keywords
French president Emmanuel Macron has appointed a former ambassador to the EU, Germany and Russia, career diplomat Philippe Etienne, 61, as his top foreign policy advisor in a move described as 'very good news' by the European Commission.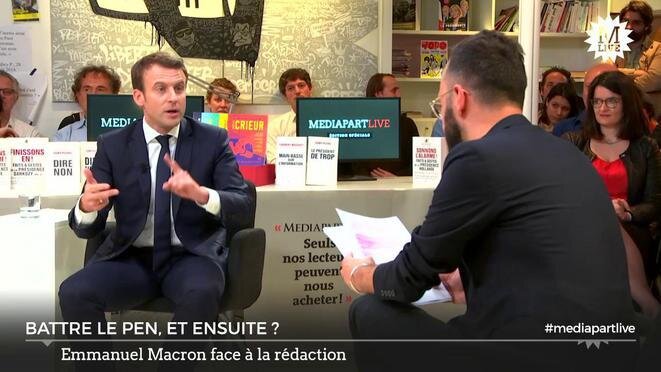 © Mediapart
Emmanuel Macron, who was elected as France's new president on Sunday, gave his last interview before his landslide victory to Mediapart, in which he detailed the measures and policies he would adopt over his five-year term of office. During the two-hour interview on Friday evening, he detailed his approach to a number of foreign policy issues - which were little mentioned during his campaign - including French military intervention abroad, his views on Donald Trump and Vladimir Putin, the Israeli-Palestinian conflict, the Greek debt crisis, and US reluctance to implement the Paris COP 21 measures to combat climate change.
Former French PM François Fillon joins conservative attacks on President François Hollande's foreign policy, calling Syria approach 'bare minimum'.