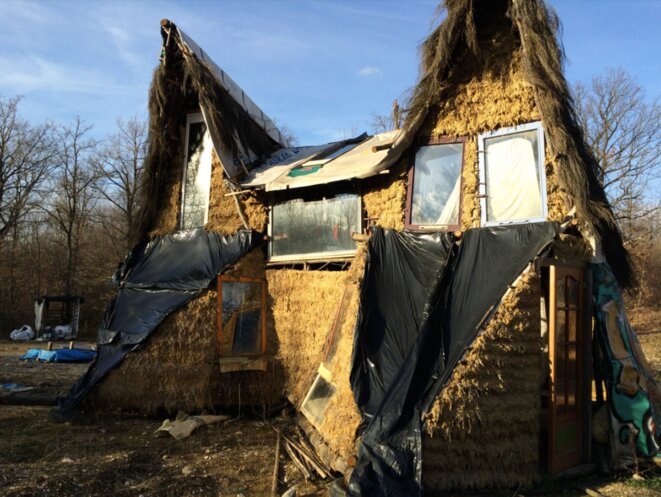 The home of protesters who are trying to stop a Center Parcs holiday centre from being built.
The protesters who have occupied the proposed site for a new airport at Notre-Dame-des-Landes near Nantes in west France have grabbed media attention in recent years. Less well-known are the environmental activists who have set up a similar camp in an ancient forest on the other side of the country in a bid to stop the development of a new Center Parcs holiday centre. As Jade Lindgaard reports, unlike their anti-airport counterparts, the protesters opposing the Center Parcs project are from being universally popular with locals.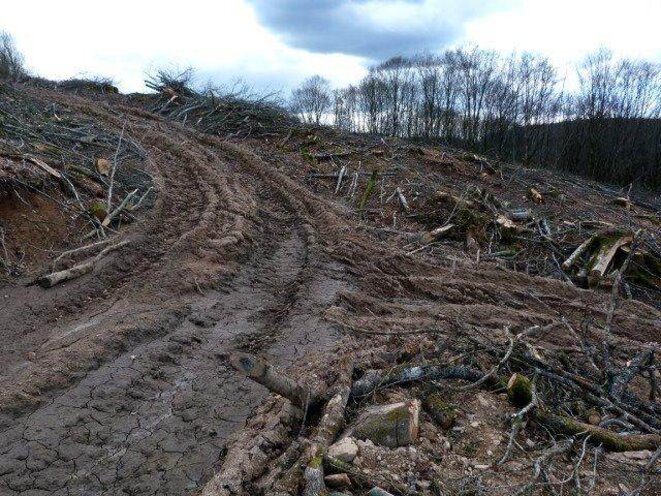 Coupe à blanc d'une parcelle © Philippe Maillard
In a struggling rural region of Burgundy, at the gates of the Morvan national park, locals have mounted a campaign to halt a private company from creating a vast wood-processing industrial site which would bring hundreds of jobs to the area. Local politicians support the project as offering a much-needed boost to the flagging local economy, while its opponents argue the environmental cost for a short-term gain is unacceptable. The future of the site now hangs on a ruling due from France's highest court, the Council of State. "What's being played out here is truly a debate about society," says Christian Paul, socialist Member of Parliament for the region and one of the project's supporters. Anne Duvivier reports.