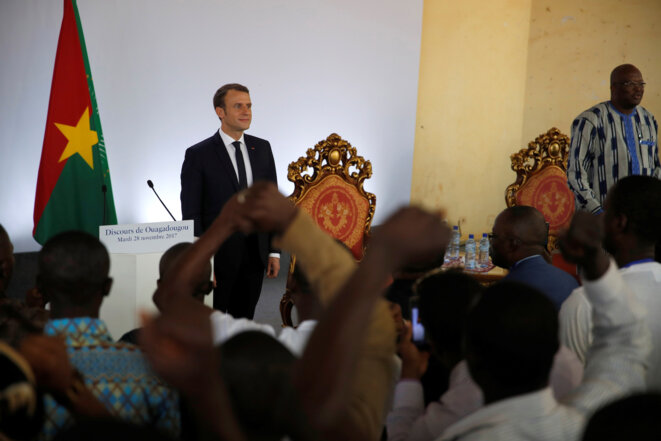 Emmanuel Macron speaking at the University of Ouagadougou in Burkina Faso on Tuesday November 28th, 2017. © Reuters
On his first tour of Africa last week President Emmanuel Macron vowed to do away with France's old and discredited approach to the continent. Addressing 800 students in the Burkina Faso capital of Ouagadougou, the French head of state certainly struck a fresh tone, talked of new projects and themes and signalled the passing of an old generation. But as Mediapart's editor François Bonnet reports, the old and serious problems confronting France in its relations with Africa have not gone away.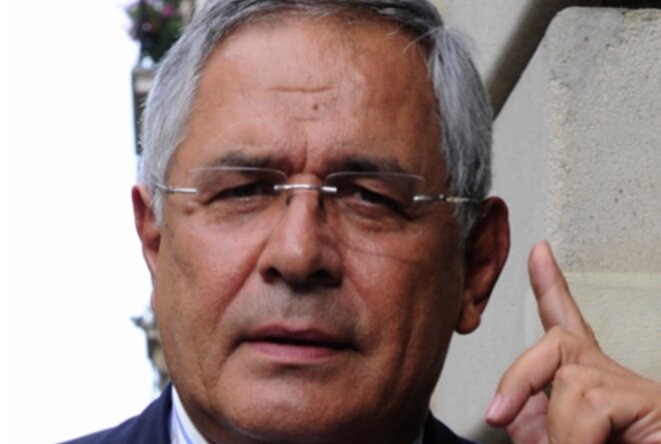 Robert Bourgi. © Reuters
Lawyer Robert Bourgi, 72, is a veteran figure of "la Françafrique", the once-rife secret and corrupt network of relations between successive French and despotic African governments, which included the illegal funding of French politicians and parties in return for favours and protection. His name resurfaced last month in the scandal-hit presidential election campaign of conservative candidate François Fillon, when Bourgi revealed it was he who offered Fillon two expensive tailor-made suits, raising further questions over Fillon's probity and political independence. In this interview from Beirut, where he is sitting out the rest of the election campaign, Bourgi gave Mediapart his version of his relationship with Fillon, who he says asked him to deny being a benefactor, and lifts the lid on the murky practices in French politics. His account offers an insight into decades of political corruption.
More than 50 years after granting its colonial empire independence, it seems Paris cannot keep its nose out of Africa, argues Newsweek's Brian Eads.
France has just deployed troops in the Central African Republic capital, less than a year after it staged a military intervention in Mali. This latest use of force, coinciding with a French-African summit in Paris, has once again thrown the spotlight on what Paris's role in its former colonies should be. The old discredited policy of 'Françafrique', with its overtones of corruption, has been rejected. But what should replace it? As Thomas Cantaloube reports from the Central African Republic, President Hollande's current policy seems unclear.
French President to stand firm against human rights abuses and corruption when he attends this weekend's annual Francophonie summit this weekend.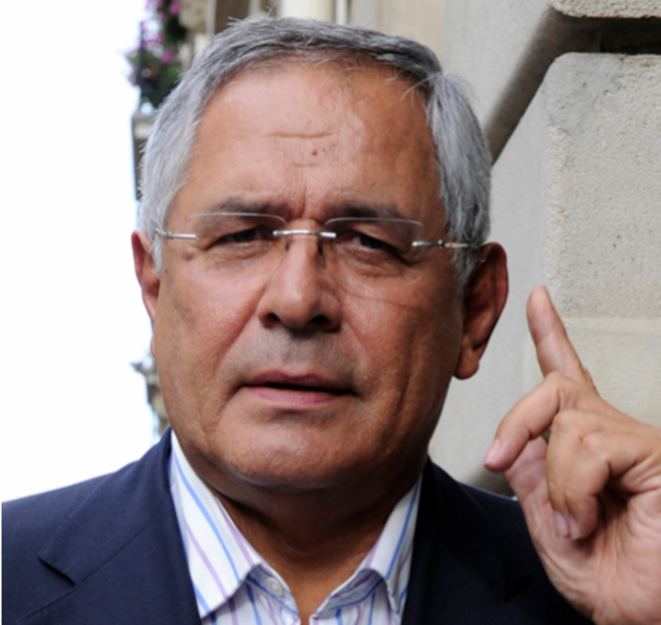 R.Bourgi. © Reuters
For decades he has enjoyed close personal and professional relations with French-speaking Africa's most prominent leaders, including notorious despots. Robert Bourgi (photo), dubbed 'Monsieur Afrique' in France, is an advisor and go-between for both the French presidency and African heads of state. He created a political storm in September after publicly accusing his one-time boss, former President Jacques Chirac, along with former Prime Minister Dominique de Villepin, of receiving millions of euros in secret cash payments from several African leaders. Mediapart has obtained exclusive access to a statement he gave earlier this month to magistrates in which he details the cash payment claims, including an alleged lunchtime gift to Villepin of one million euros by the president of Equatorial Guinea. Fabrice Arfi and Karl Laske report.