Related keywords
With less than three months to go until Britain leaves the EU single market, fishing has become a key sticking point in negotiating a trade deal to replace it - with France fearing it could suffer badly.
France has been battered by heavy rain since Storm Alex made landfall on Thursday afternoon.
Fathers of newborn children are to be allowed up to four weeks of paternity leave, up from the previous two, the cost of which is shared by employers and the state welfare system.
French health ministry also reported the number of arrivals in hospital for COVID-19 over the last seven days had risen to 2,713 compared with 2,561 recorded on Monday.
The French health ministry also reported that 772 clusters were being investigated, an increase of 86 in the past 24 hours.
Freelance reporter Valentin Gendrot spent two years as a junior police officer, eventually posted to a north Paris police station where, he details in a book published this week, he says he witnessed racism and gratuitous violence by a minority of officers but who were covered by their hierarchy, and which has prompted an internal police investigation into his claims.
The French government has presented a 100 billion-euro recovery plan, dubbed 'France re-launch', to help the economy weather the huge contraction caused by the novel coronavirus crisis, and which has seen it shrink by 13.8 percent between April and June, the biggest quarterly fall since the Second World War.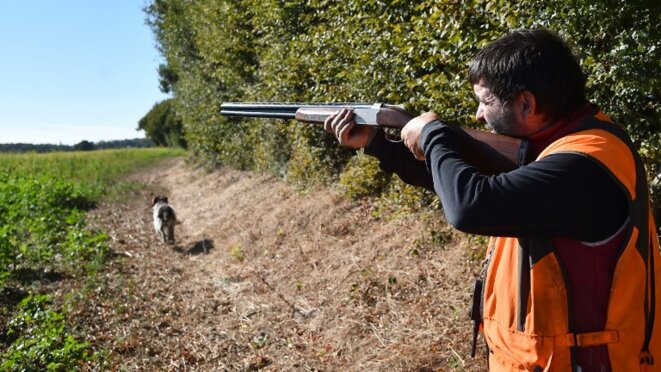 French hunters scatter several thousands of tonnes of lead from spent ammunition every year, exposing groundwater and the fauna to contamination. © AFP
As the opening of the hunting season in France approaches this month, the country's national hunting federation is up in arms over the banning this year of the practice of capturing songbirds with a gluey substance smeared on trees. It is is also displeased with pressure brought by the EU to limit the shooting of rare bird species. In response to increasing disapproval of the pastime, the federation claims that hunters provide a key conservationist role. 'If there is anyone who can talk about ecology, biodiversity, climatology, it's us,' said its president this month. But official data tells a very different story.
As new admissions of Covid-19 patients to hospitals and intensive care units continued on an upward trend in France over recent weeks, Prime Minister Jean Castex has appealed for 'a sense of responsibility' to encourage young aduts to observe social distancing and mask-wearing after widespread flouting of the measures during the summer holiday period.   
French police admit they are baffled by a series of often fatal knife attacks across the country on horses and ponies, in which body parts are removed, raising fears of a string of satanic rituals or a macabre online challenge.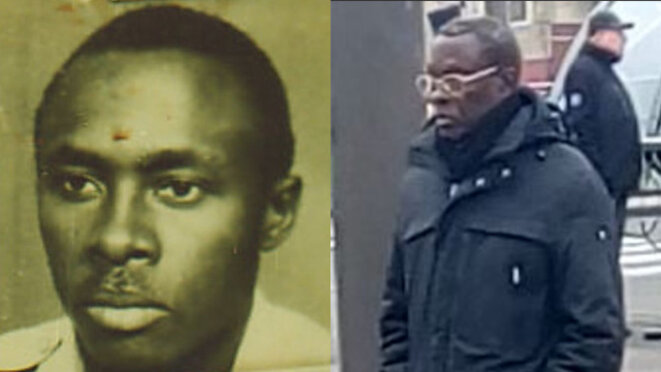 Left to right: an undated photo of Aloys Ntiwiragabo, and pictured on his way to church in February 2020 in Orléans. © DR
The Rwandan authorities have issued an international warrant for the arrest and extradition of Aloys Ntiwiragabo, a former head of the country's military intelligence who is accused of playing a key role in the 1994 genocide in which an estimated 800,000 people were slaughtered, after an investigation by Mediapart revealed that he had settled with his wife in the French town of Orléans.
The French subsidiary of Facebook, which employs 208 people, is to pay the French tax authorities 106 million euros in back taxes and penalties following an audit of its activities over the period 2009-20018, and which appears to be centred on a dispute over where the company declared local sales revenue.
It is the first time more than 4,000 daily cases have been seen in France since May.
On average, one woman died every two days in France, and 25 children also died as a result of violence in the household, up from 21 in 2018.