Related keywords
The scalloped hammerheads were all taken over an eight-year period to the Nausicaá aquarium in the French port of Boulogne, near Calais.
Study also shows French are significantly more critical than Germans of government and public services, and distrustful of EU and globalisation.
Pitié-Salpêtrière Hospital director Marie-Anne Ruder said some protesters who broke in wore masks and some were 'yellow-vest' activists.
Authorities fear this year's May 1 marches could be tense, barely a week after leaders of yellow vest movement angrily dismissed a package of tax cuts by President Emmanuel Macron.

The 12-metre '1200 Rafale' speedboat made by French firm Sillinger similar to those being sent to Libya. © Sillinger
Eight human rights and refugee associations have joined together to take legal action over France's decision to give a number of fast boats to the Libyan navy. At the launch of their legal process on Thursday April 25th, the groups said France's actions would "contribute to blatant violations" of migrants' fundamental rights. Mathilde Mathieu reports.
President Macron announced the commemoration at a meeting with representatives of the country's large Armenian community in February.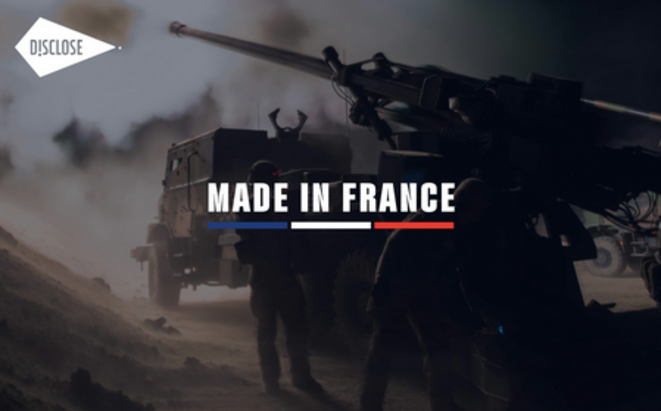 Amid the ongoing war in Yemen, France continued to supply weapons to, and also signed new contracts with, Saudi Arabia, all of it behind a veil of secrecy.
In face of recent poor performances of France's national rugby team, more than 1,700 clubs across the country were asked whether they would accept the appointment for the first time of a foreign coach, to which a thumping majority answered 'no'.
The UN's special rapporteur for housing, Leilani Farha, has spoken out at the 'inhuman or degrading treatment' of migrants and refugees living without proper shelter in France, notably in and around Calais where, she said, 'people are being compelled to live in really dire circumstances, having already endured harrowing journeys there'.
A planned European Union statement calling on military strongman Khalifa Haftar to halt his Libyan National Army's offensive against the UN-backed Government of National Accord in Tripoli was vetoed by France, which has provided military assistance in past years to Haftar in his eastern stronghold.
At a meeting of European Union (EU) ministers on Tuesday, France and Germany said they were concerned over reforms of the Polish judicial system, which are regarded as politically intimidating for the country's courts and a threat to their independence, voicing their support for EU Commission infringement procedures which could in theory result in Poland losing its EU voting rights.
After days of tough talking which cast doubt over France's agreement to British Prime Minister Theresa May's request for an extension of the Brexit deadline due this Friday, an official in French President Emmanuel Macron's office said Tuesday that France was ready to accept a new delay.
Protesters express concern over pollution and protected species in construction of huge centre for packing and delivery beside Lyon airport.
Rwanda accuses France of complicity in mass killings - a charge denied by Paris  - and experts will now consult archives to analyse France's role.