Related keywords
French culture minister Françoise Nyssen has announced that film productions with a minimum of four women in key professional roles will be eligible to greater financial subsidies than others, in a drive to reach greater gender parity in the industry.
A four-year programme of reform of France's healthcare services, costed at 3.4 billion euros, was unveiled by President Emmanuel Macron on Tuesday, which involves the reorganisation of hospitals, the recruitment of hundreds of doctors in so-called 'medical deserts', and the use of digital technologies.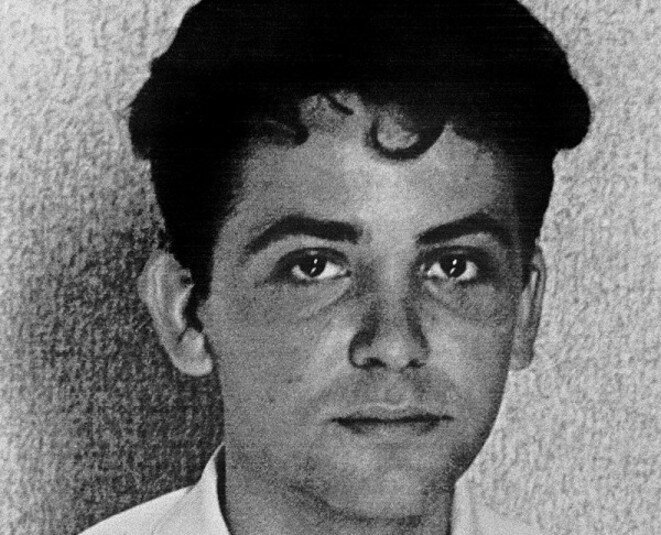 Maurice Audin, tortured and murdered by the French military. © DR
French President Emmanuel Macron on Thursday issued a landmark statement officially recognising for the first time the systematic use of torture by French forces during the 1954-1962 Algerian war of independence. The admission was made alongside a letter presented to the widow of Maurice Audin, a 25-year-old mathematician and militant for Algerian independence who disappeared after his arrest by the French military in 1957, and who Macron acknowledged had died after he was tortured in detention. Mediapart publishing editor Edwy Plenel sets out here why the move is as historically significant as the recognition in 1995 by then president Jacques Chirac of the responsibility of France in the deportation of Jews to German death camps during WWII, and why it may herald a reconciliation of sorts after six decades of denial.               
After talks with fishing industries, British fishing boats will receive compensation in return for staying out of the Baie de Seine off Normandy.
After days of speculation, President Macron has ruled that automatic income tax deduction will be implemented from January 1st, 2019.
Defence minister said it was 'undeniable' Libya is in crisis because in 2011 someone put their own interests ahead of those of Libyan people.
Move to ban five so-called neonicotinoids hailed by beekeepers but farmers warn it could leave them all but defenceless in protecting crops.
French official has already submitted names of individuals to UN Security Council committee set up last year to deal with Mali sanctions.
French politicians looking into health risks of additives are set to propose laws forcing bakers and processed food makers to slash salt content.
Italian Deputy Prime Minister Matteo Salvini has called on France to stop turning back migrants who succeed in crossing into the country from Italy at the Rivierra town of Ventimiglia, adding that French President Emmanuel Macron 'is the first who should show solidarity and sensibility by reopening the border'.
Authorities in France's south-east Hautes-Alpes region said more than 50 cows, sheep and horses have died from an outbreak of anthrax, which can spread to humans and is deadly in its rarest forms, after it spread spread to 28 farms in the area since June.
A report commissioned by the French transport ministry in July, before this month's collapse of a motorway bridge above the Italian port of Genoa which left at least 43 people dead, found that around 840 bridges in France were at risk of collapse unless repair work was soon carried out, French media have revealed. 
Ecological transition junior minister Brune Poirson has announced that consumer goods in non-recyclable plastic packaging will as of next year be subject to a 10 percent penalty price hike as part of a French government drive to make all packaging recyclable by 2025. 
Birds will be rewarded with food every time they bring a cigarette butt or other rubbish, says manager of Puy du Fou theme park.