Related keywords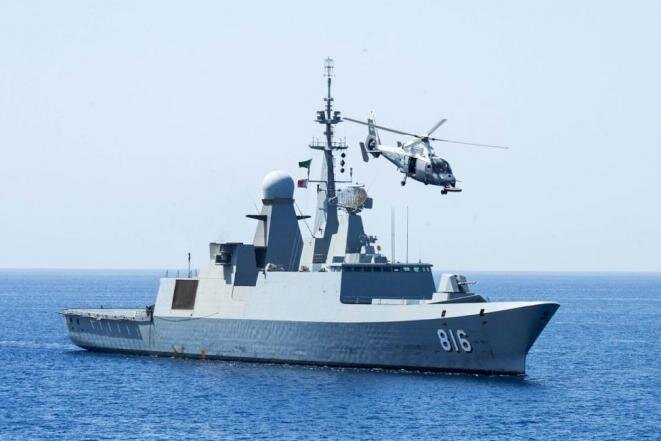 The French-built Saudi frigate Al-Dammam 816, in May 2014. © US Navy
Video evidence that warships sold by France to Saudi Arabia and the United Arab Emirates have played an active role in the maritime blockade of Yemen, contributing to the starvation of millions of civilians in what the UN has described as the worst humanitarian crisis in the world, has emerged in an investigation partnered by Mediapart. Meanwhile, a UN report earlier this month warned that the legality of arms exports to belligerents in the conflict in Yemen by countries including France, Britain and the US "remains questionable", and that "states may be held responsible for providing aid or assistance for the commission of international law violations". Antton Rouget and Yann Philippin report.
Whistleblower Edward Snowden, a former CIA employee who revealed details of invasive secret surveillance programmes by US intelligence agencies and who has been exiled in Russia for six years to escape arrest in the US, said in an interview with French radio on Monday that he had applied for asylum in France in 2013 and 'would love to see Macron roll out an invitation', adding 'protecting whistleblowers is not a hostile act'.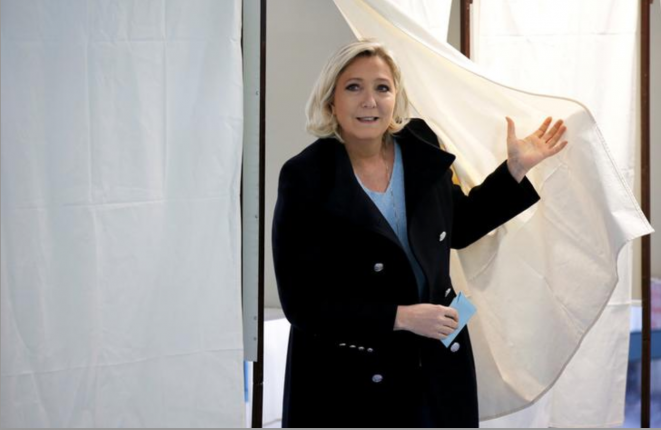 French far-right leader Marine Le Pen casting her vote in the May 2019 European Parliament elections. © Reuters
The French far-right Rassemblement National (RN) party, the renamed Front National, held its post-summer congress this weekend in the south-east town of Fréjus, when its leader Marine Le Pen set out the party's policies ahead of municipal elections to be held across the country in six months' time. The RN, which won the majority of votes cast in France in European Parliament elections in May, hopes to at last solidly establish itself at a local level, amid a fragmented political landscape in the country and notably the collapse of the conservatives. In this interview with Lucie Delaporte, French political scientist Sylvain Crépon, a specialist of far-right politics, analyses the party's new strategy for the elections.
US digital communications giant Google has agreed an almost 1 billion-euro settlement with France's tax authorities, who threatened a potentially more costly legal case against the company for under-declaring revenue in its business in the country by using the loophole that its European headquarters were based in Ireland.  
French economy and finance minister Bruno Le Maire has said France will seek to prevent Facebook's digital currency Libra from rolling out in Europe, arguing that it represents 'risks of abuse of dominant position, risks to sovereignty and risks for consumers and for companies'.
The bacterium Xylella fastidiosa, responsible for destroying an estimated one million olive trees in Italy and for which there is no known cure or prevention, has been discovered in two olive trees in France for the first time, raising fears of future widespread contamination.
Health minister said half of those who died were aged over 75 but thanks to measures death rate was 10 times lower than 2003 heatwave.
A standoff between hard-core fans and authorities forms the backdrop to banners and chants that have brought some games in France to a halt.
The French interior ministry recorded 121 femicides in 2018, a murder every three days.
Spring frosts followed by summer heatwaves have taken their toll on French vineyards.
Under deal, France would repay firms difference between its own digital tax and whatever taxes come from planned mechanism from the OECD.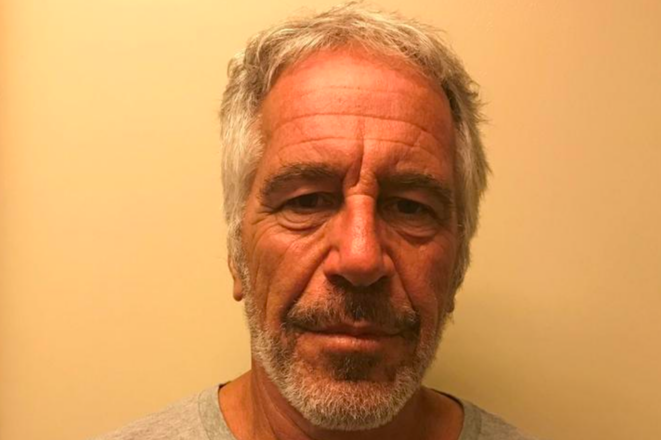 © o Reuters/New York State Division of Criminal Justice Services' sex offender registry
The Paris prosecution services announced on Friday that they have launched a preliminary investigation into suspected "rape" and "sexual assault", notably of minors, in connection with the activities in France of the late US financier Jeffrey Epstein and others connected to him. The investigation, which has received claims by ten people in France that they were victims or witnesses of sexual violence committed by Epstein and his entourage, will seek not only evidence of crimes that may have been committed in France, but also those involving French victims or perpetrators committed abroad.
The number of registered unemployed in France fell to 8.5% of the active population in the second quarter of the year, the lowest in 11 years, but remained well above that of Germany, the eurozone's largest economy, at around 5%.
France's junior ministers for gender equality and child welfare have jointly called for a judicial investigation to be opened into accusations that convicted paedophile and multi-millionaire Jeffrey Epstein, who was found dead in his Manhattan prison cell at the weekend, engaged in criminal sexual activity in France where he owned a property and frequently sojourned.