Keyword: France Télévisions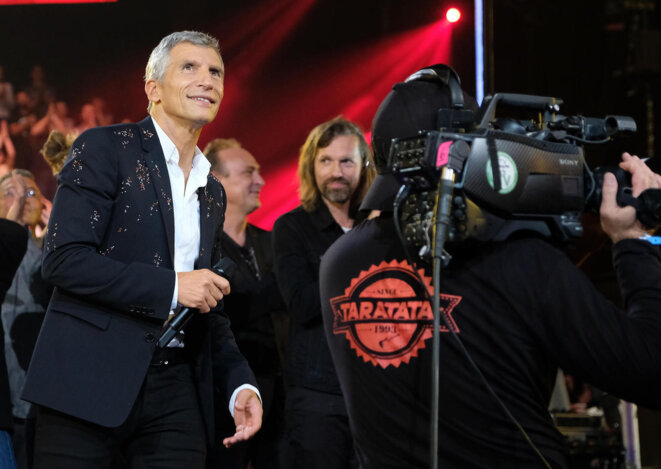 The TV producer and presenter Nagui is currently negotiating an extension of his contract with France Télévisions. © France Télévisions
French television star and producer Nagui was given a 100-million-euro three-year contract with public broadcaster France Télévisions, which is largely funded by a television licence paid by the general public, Mediapart can reveal. The revelation falls at a time when the public broadcaster has been forced to cut budgets and offer voluntary redundancies to save money, and will refuel debates about how much of the organisation's money should be spent on trying to keep its high-profile stars. The news that France Télévisions president Delphine Ernottee personally took charge of the negotiations also comes just days before a decision is due on whether she will reappointed when her own contract comes to an end. Michaël Hajdenberg and Antton Rouget report.
France's state-owned public service network France Télévisions is joining forces with main private network TF1 and also M6, the country's most profitable private channel, to launch a subscription service next year called Salto, offering a back catalogue of French TV shows and original content in response to the growing success of US video entertainment giant Netflix, which has attracted 3.5 million subscribers in France.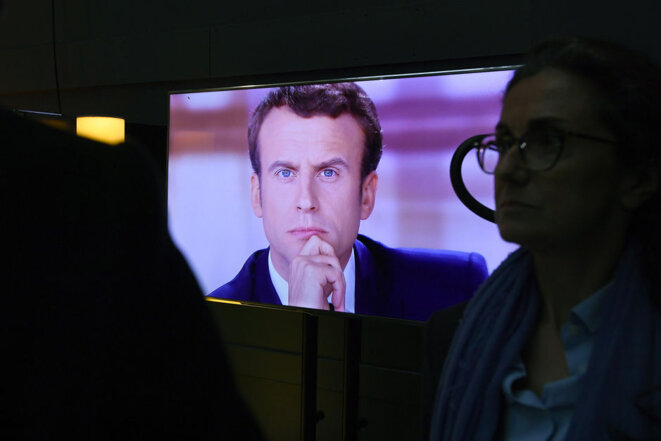 President Emmanuel Macron seems set to reform French public broadcasting. © Eric Feferberg / Reuters
A row has broken out after President Emmanuel Macron reportedly described French public broadcasting as a "disgrace to the Republic". His office has denied the exact phrasing but there is little doubt that the president is not happy with the quality of programmes or the way that the country's public broadcasting sector is run. It is equally clear, reports Loup Espargilière, that President Macron is planning major reforms in this area.