The United States is conducting widespread economic and industrial espionage against France, including eavesdropping on at least two economy ministers, Mediapart can reveal, as part of its investigation carried out with Libération and WikiLeaks. The ministers concerned were François Baroin, who served under President Nicolas Sarkozy, and his socialist successor Pierre Moscovici, who is now a European Commissioner. But the top secret documents also show that the US National Security Agency has routinely spied not just on politicians and government officials but also French businesses seeking to win contracts abroad. The aim seems to have been to undermine the effectiveness and competitiveness of French companies competing for business on the world market. Fabrice Arfi, Lénaïg Bredoux, Martine Orange, Jérôme Hourdeaux and Wikileaks founder Julian Assange report on the latest disclosures.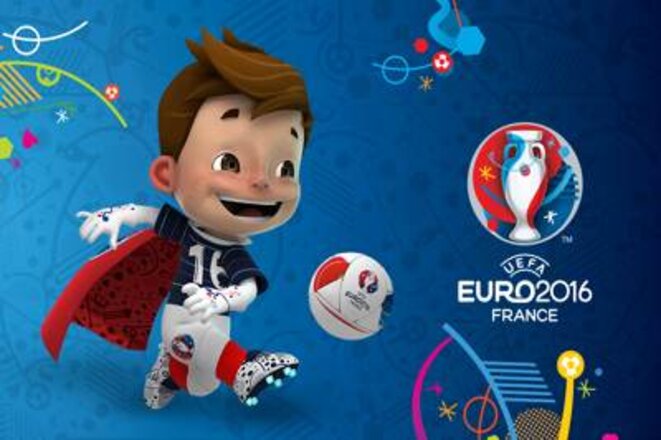 Super Victor, la mascotte officielle de l'Euro 2016
To support France's ultimately successful bid to host the Euro 2016 football tournament, ministers back in 2010 promised that the event's governing body UEFA would be exempt from all taxes on its profits. The current government decided to honour that pledge and enshrine it in budget legislation. But though the proposal met with opposition from many MPs in the National Assembly ministers then went even further and extended the exemption to other sports too. The result, reports Dan Israel, is that France has just become a tax haven for international sporting competitions.
French ministers begin open slamming of Britain's use of its veto at an EU summit on Friday, ahead of David Cameron's much-awaited parliamentary speech.
France and Germany will not leave this week's EU summit without a "powerful" deal to end the eurozone debt crisis, says French Finance Minister.
European governments will increase the EU's emergency rescue fund if need be to contain debt crisis, says French Finance Minister.
François Baroin has been named new French finance minister, the budget minister replacing Christine Lagarde after her appointment as IMF chief.