Keyword: François Blaquart
The French Football Federation's national technical director François Blaquart was suspended from his post on Staurday, following Mediapart's revelations that he and members of the technical board (DTN), including France coach Laurent Blanc, discussed a secret plan for an ethnic quota limiting the number of black and Arab youths entering its training academies. Blaquart and Blanc have denied the existence of such a plan. Mediapart exclusively reveals here a transcription of the high-level, closed-door meeting when the quotas were debated by Blanc, Blaquart and other leading figures of French football, which include the following, separate quotes:
National technical director François Blaquart: "We could trace, on a non-spoken basis, a sort of quota. But it must not be said. It stays as action only."
U21 year-olds Espoirs team coach Erick Mombaerts: "There are clubs like Lyon who do it in their training academies. They do it systematically.[...] they can't stand it anymore."
France coach Laurent Blanc: "I'm going to give you the example of the Spanish. They don't have these problems [...] The Spanish, they told me 'we don't have a problem. Us, we don't have any blacks'."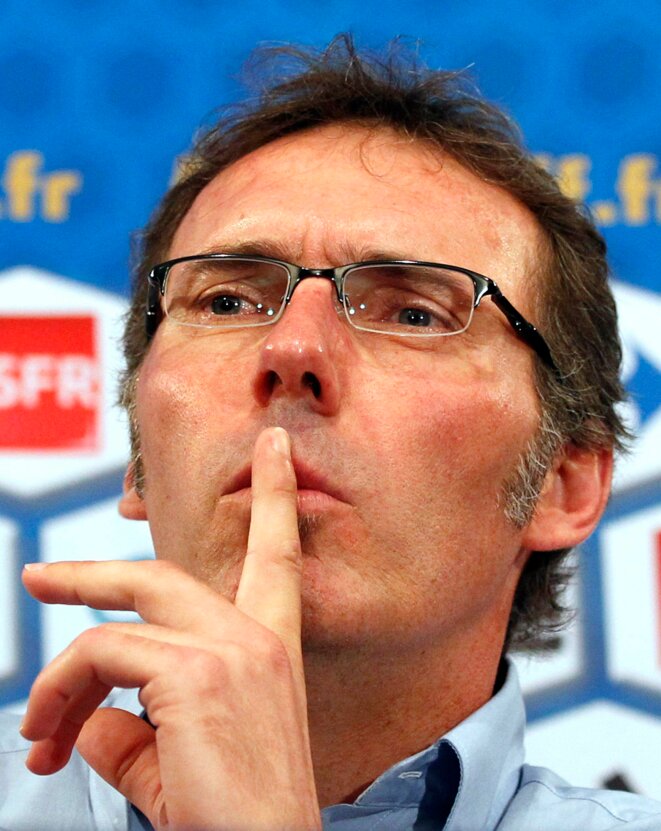 Laurent Blanc. © (Reuters)
Members of the French Football Federation's National Technical Board, including the France team coach Laurent Blanc (pictured), have secretly elaborated a plan to impose quotas on the number of young black players and those of North African origin among the country's youth training centres which groom potential candidates for the national team, Mediapart can reveal in this exclusive investigation.