Former French conservative prime minister François Fillon was on Monday handed a five-year prison sentence, with three years suspended, and his British wife Penelope was given a three-year suspended jail sentence, after a Paris court found the pair guilty of a scam in which Fillon paid his wife more than 800,000 euros as his parliamentary assistant for work she never did. 
Claims have emerged that prosecutors were pressured to move fast in a fraud inquiry against former prime minister François Fillon, his main right-wing rival in France's 2017 presidential race.
The former French prime minister and presdential candidate gave statement during trial in which he is accused of wrongfully putting his wife on the payroll.
Former prime minister François Fillon goes on trial in Paris on suspicion of misappropriating over a million euros in public funds, paid to his Welsh-born wife Penelope for a suspected fake job as a parliamentary assistant between 1998 and 2013.
Judges have said Fillon and his British wife Penelope  should face trial on charges including the misuse of public money and conspiracy.
Prosecutors urge court for ex-presidential candidate and wife Penelope Fillon who face claims of embezzlement and misuse of corporate assets.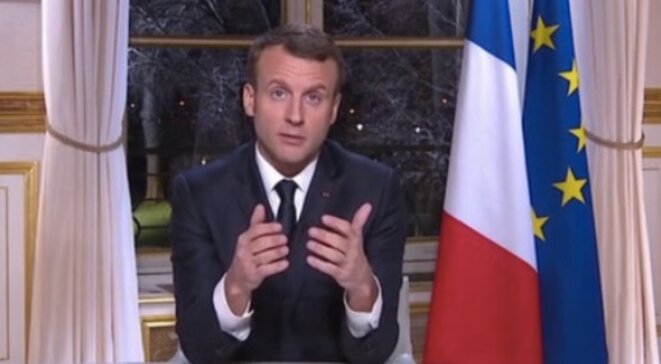 Addressing the nation: Presisdent Emmanuel Macron on December 31st, 2017.
"I did it in 2017....I will do it in 2018". On Sunday December 31st, President Emmanuel Macron delivered his first New Year goodwill message to the French people. Just 12 months ago no one imagined that he would be the occupant of the Élysée. Even last summer, when he had been elected, no one thought he would be in a strong position. Yet here he is, and his political situation looks robust. But it is a little too early for the new president to get out the bunting just yet. For Hubert Huertas argues that President Macron is about to face his biggest political 'opponent' – himself.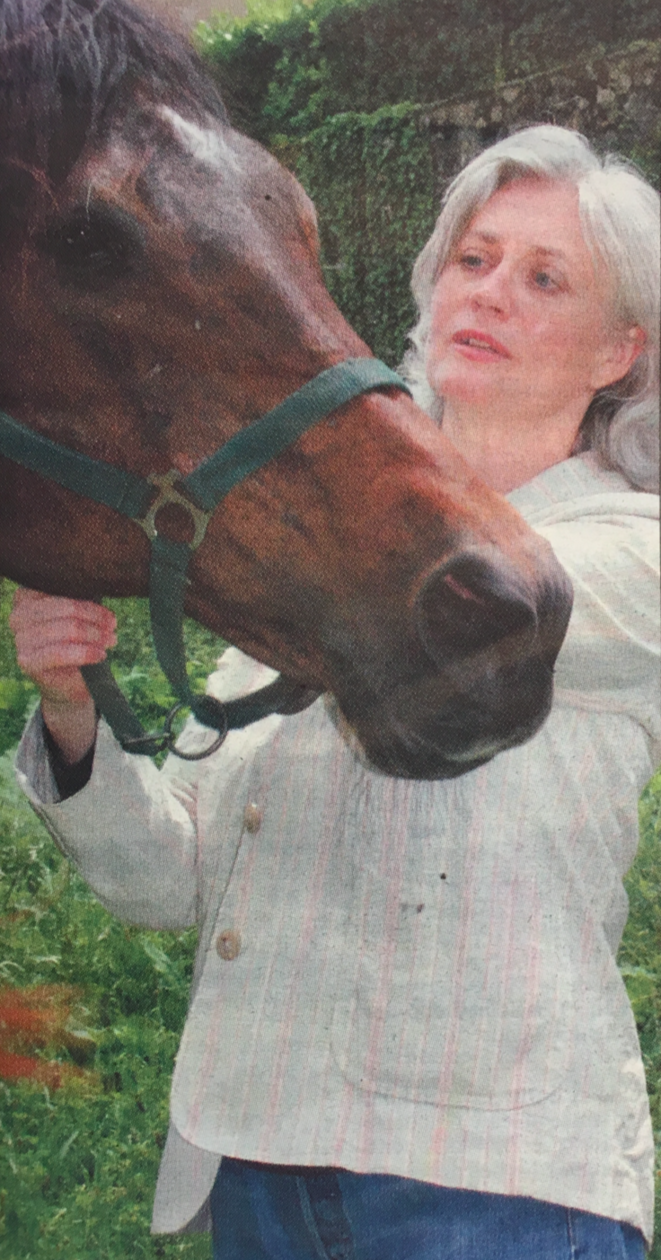 Penelope Fillon. © Les Nouvelles de Sablé
Former French prime minister François Fillon's presidential election campaign nosedived after it was alleged that over several years he fraudulently employed his British-born wife Penelope as his parliamentary assistant for which she earned almost 700,000 euros paid out of public funds. While both Fillon, who was until then the lead candidate in the election, and his wife deny the fake job accusations they are currently placed under investigation in an ongoing judicial probe. The couple insist that if there is little evidence of Penelope Fillon's presence in parliament it is because she was active in her husband's constituency. Mediapart has carried out a detailed search through local newspaper archives to find trace of her work, and the result offers little support for their claim. Mathilde Mathieu and Antton Rouget report.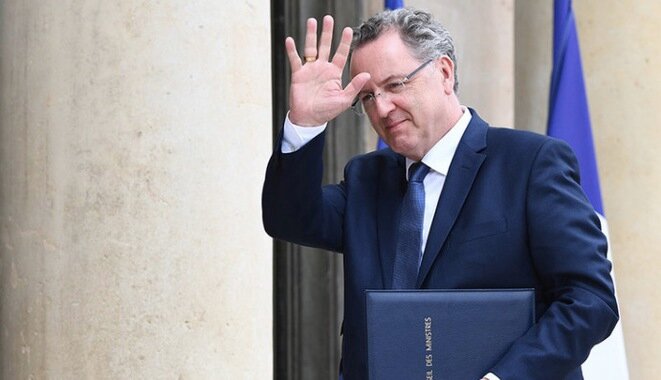 Richard Ferrand, Minister for Territorial Cohesion, at the Elysée Palace. © Reuters
Richard Ferrand, appointed to President Emmanuel Macron's first government as Minister for Territorial Cohesion, has become engulfed in a controversy over the employment of his son as his parliamentary assistant and alleged favouritism in a 2011 property deal handed to his wife by a mutual insurance company when Ferrand was its managing director. The allegations against Ferrand, a socialist MP who last year became secretary general of Macron's En March! movement, are a major embarrassment for the new government which is about to introduce legislation aimed at cleaning-up political life. But, Mediapart's political commentator Hubert Huertas argues here, Ferrand's political opponents would do well to think twice about their calls for his dismissal.
Several sections of her speech on Monday appeared to repeat almost word-for-word comments conservative Fillon made on April 15th.
The conservative said he would not play a senior role for his party in June's Parliamentary elections but would be a 'simple party activist again'.
French conservative presidential election candidate François Fillon, whose campaign has been plagued by a fake jobs scandal and his related placement under investigation for suspected fraud and misuse of company assets, has caused a storm of protest after he suggested, during a TV interview on Thursday, that a journalist questioning him was unaware of his manifesto because she was pregnant.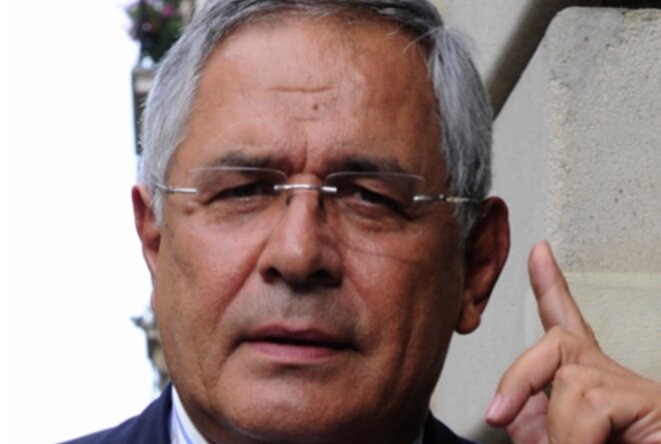 Robert Bourgi. © Reuters
Lawyer Robert Bourgi, 72, is a veteran figure of "la Françafrique", the once-rife secret and corrupt network of relations between successive French and despotic African governments, which included the illegal funding of French politicians and parties in return for favours and protection. His name resurfaced last month in the scandal-hit presidential election campaign of conservative candidate François Fillon, when Bourgi revealed it was he who offered Fillon two expensive tailor-made suits, raising further questions over Fillon's probity and political independence. In this interview from Beirut, where he is sitting out the rest of the election campaign, Bourgi gave Mediapart his version of his relationship with Fillon, who he says asked him to deny being a benefactor, and lifts the lid on the murky practices in French politics. His account offers an insight into decades of political corruption.
Bullets and threatening letters have been sent to four judges plus journalists at two media organisations, including Mediapart. Of the judges who have been singled out, one is the head of the national financial crimes prosecution unit, and the other three are the judges who have been designated to investigate the 'fake jobs' allegations involving right-wing presidential candidate François Fillon and his wife Penelope. The other media outlet that received a threatening letter and a .22 calibre Long Rifle bullet was Le Canard Enchaîné, the weekly investigative newspaper that first broke the Fillon story. Matthieu Suc reports.