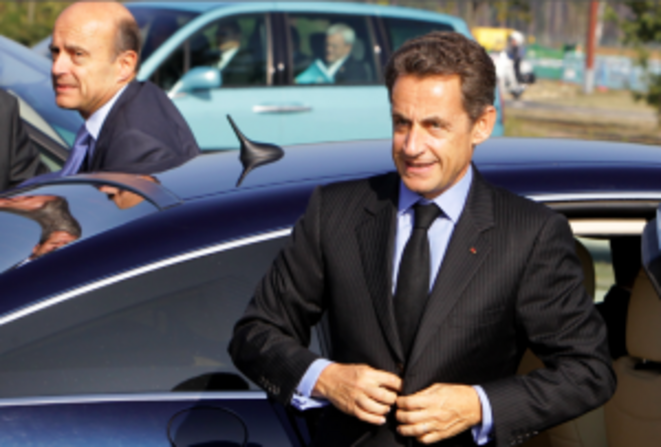 In: Alain Juppé (left) with Nicolas Sarkozy. © Reuters
The long-awaited French government reshuffle, completed Sunday evening, has ushered in a ministerial team largely composed of President Nicolas Sarkozy's ruling UMP party stalwarts, in a move that appears to launch the president's bid for re-election in 2012. Out go the Centrist movement heavyweights, along with the few renegades from the Left. Géraldine Delacroix and Michaël Hajdenberg sketch who's who and who's no more, and present the complete list of new government members.
No control: President Nicolas Sarkozy. © Reuters
French President Nicolas Sarkozy has re-appointed François Fillon as prime minister, and the long-awaited ministerial reshuffle has happened. The president hopes it will turn a political page on a volatile social crisis and the scandals rocking his presidency. But, argues Mediapart's Laurent Mauduit, the stage-managed media rumours surrounding the future government and an abscence of political debate before its composition speak volumes about the president's attachment to democracy as well as the extent of a crisis within his own political camp.