Keyword: François-Henri Pinault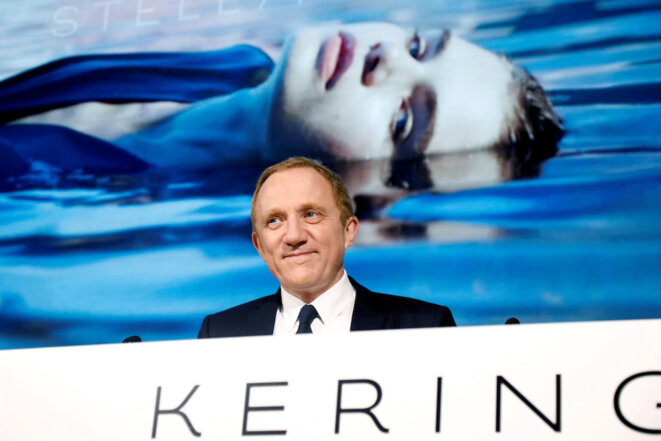 Kering group chairman and CEO François-Henri Pinault. © Reuters
Since 2002, French luxury goods and clothing group Kering, whose brands include Gucci, Yves Saint Laurent, Bottega Veneta, Stella McCartney and Balenciaga, has avoided paying a total of about 2.5 billion euros in tax payments on earnings, mostly to the detriment of the Italian public purse but also that in France and in Britain, according to confidential documents obtained by Mediapart and analysed together with its media partners in the European Investigative Collaborations (EIC) journalistic consortium. Yann Philippin (Mediapart), Vittorio Malagutti (L'Espresso) et Esther Rosenberg (NRC Handelsblad) report.
Gucci bos Marco Bizzarri (left), actress Salma Hayek and her husband François-Henri Pinault in Milan in 2016. © Kering
French giant luxury goods and haute couture group Kering mounted a tax avoidance scheme, validated by its chairman and CEO François-Henri Pinault, to pay via a Luxembourg-registered firm the boss of its Italian subsidiary Gucci, Marco Bizzarri, who was domiciled for the purpose in Switzerland, according to confidential documents obtained by Mediapart and its partners in the journalistic consortium European Investigative Collaborations. The scheme, which began in 2010 when Bizzarri then headed another Kering subsidiary in Italy, Bottega Veneta, allowed both parties to avoid tens of millions of euros in potential tax payments, as Yann Philippin, with Vittorio Malagutti (from Italian weekly L'Espresso) and Jürgen Dahlkamp (from German weekly Der Spiegel) report.
The French billionaire tycoon has joined the growing worldwide protest over Sultan of Brunei's decision to implement sharia law.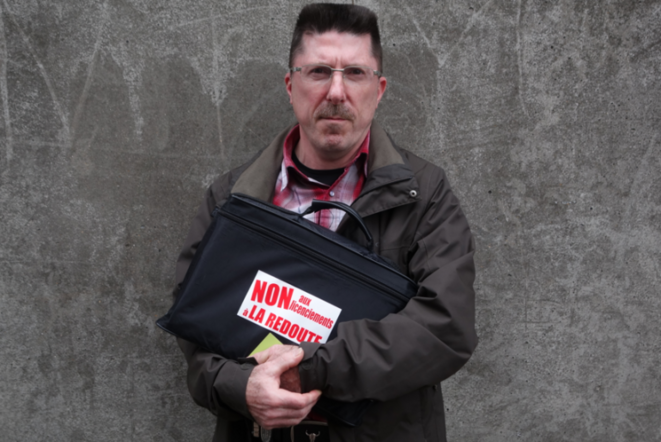 Mail order giant La Redoute was once a financial cash cow, a brand known for its glossy catalogues, dominant industry position and massive workforce. Not any more. Its billionaire owner François-Henri Pinault from the Kering luxury goods group has finally managed to sell the ailing firm for a euro in a management buy-out. The controversial deal, which will lead to the shedding of more than a thousand jobs, has split unions, the workforce and the towns in northern France where the company is based. Even those workers who will keep their jobs have been warned they will have to work harder and get paid less. Rachida El Azzouzi talks to union representatives and workers, many of whom feel they have been betrayed by one of France's wealthiest men.