Keyword: François Hollande
Related keywords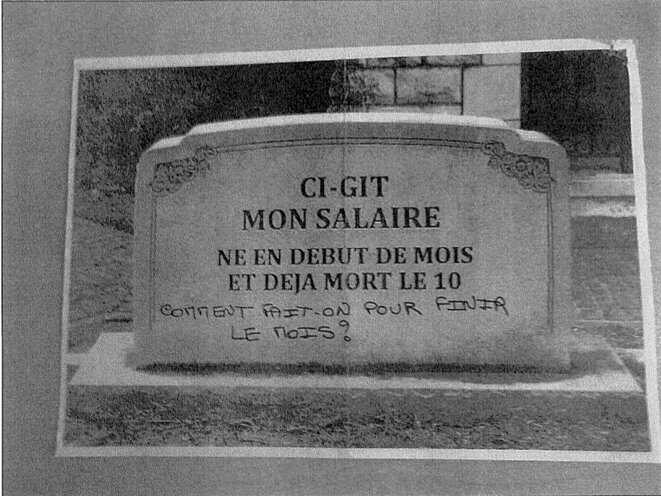 A photomontage sent to François Hollande: "Here lies my salary, born at the beginning of the month and already dead on the 10th." © DR
During his 2012-2017 term in office, France's socialist president François Hollande received a total of about one million letters and emails from members of the public, several thousands of which have been studied by political sciences lecturers Michel Offerlé and Julien Fretel. In this interview, Michel Offerlé explains that while the correspondence contained a large number of individual demands for help, complaints over financial difficulties and taxes, and insults about the head of state's disconnection with the people, they in part collectively represent the social group that has erupted into the 'yellow vest' protest movement over falling standards of living which is shaking the current presidency of Emmanuel Macron.
French president will delay meeting the nuclear energy cap goal set by predecessor, François Hollande, by 10 years.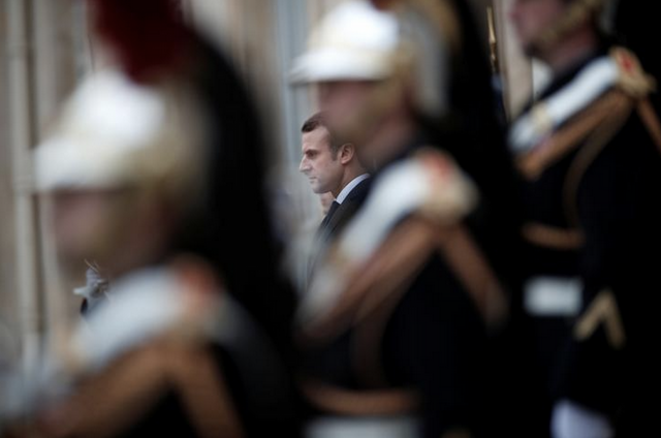 © Reuters
A series of controversial affairs involving key staff, some surprise resignations, comments from senior figures in his own administration and dysfunctional behaviour at all levels of government have left President Emmanuel Macron weaker than ever after the summer. There is growing concern inside his entourage where many now recognise that the presidency has a problem; and that this problem involves the president himself. Ellen Salvi reports.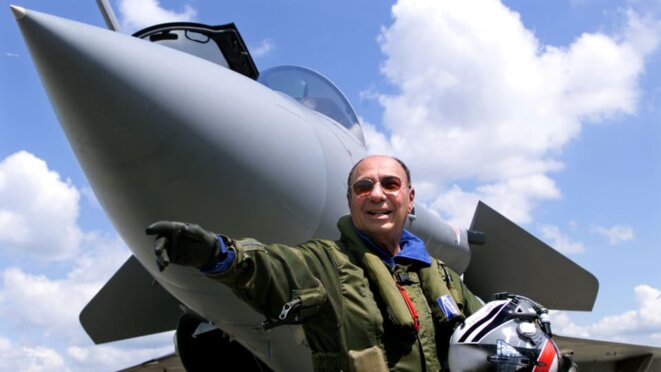 Serge Dassault in 1999 posing next to a Rafale jet at the Le Bourget air show north of Paris. © Reuters
Serge Dassault, who died on May 28th, 2018, at the age of 93, was a billionaire industrialist in the aviation sector, a former Senator and mayor, and the owner of the conservative daily newspaper Le Figaro. Prevented from having a major role the family business empire until the death of his father, Serge Dassault was driven by ambition and the desire to surpass what Marcel Dassault achieved. But despite his undoubted business successes, Serge Dassault's own legacy was tarnished by corruption affairs and allegations of buying votes, and he was convicted of tax fraud in 2017. Mediapart's Yann Philippin, who has spent many years reporting on the 'Dassault method', reports.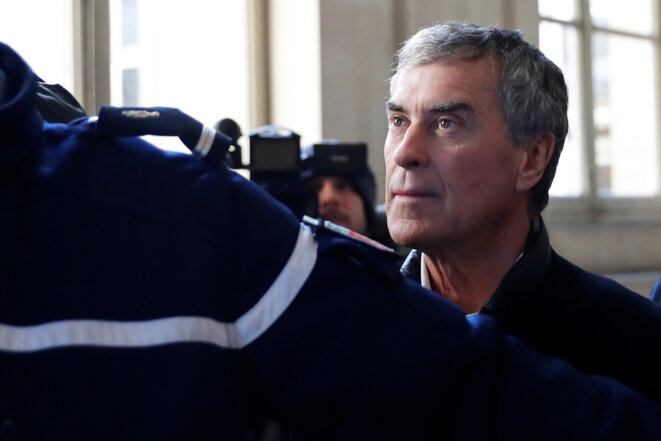 Escaping jail time? Jérôme Cahuzac at the Court of Appeal in Paris on February 12th, 2018. © Reuters
After an appeal, former budget minister Jérôme Cahuzac has received a reduced sentence for tax fraud, making it now highly unlikely he will serve any time in prison. It was an unexpected and happy outcome for the former minister whose tax dodge was first exposed by Mediapart in 2012. But, as Fabrice Arfi argues, it sends out an unfortunate message in a country which is already reluctant to imprison white collar criminals – especially those in public life.
Judges cut Jérôme Cahuzac's sentence from three years to two, and such jail time is usually reduced in France to community service.
In a series of interviews to promote his first book after leaving power last year when he was succeeded by Emmanuel Macron, his economy minister who some had maintained was his dauphin, former French president François Hollande accused the new head of state of deepening social inequalities through tax cuts that help the wealthy and business corporations.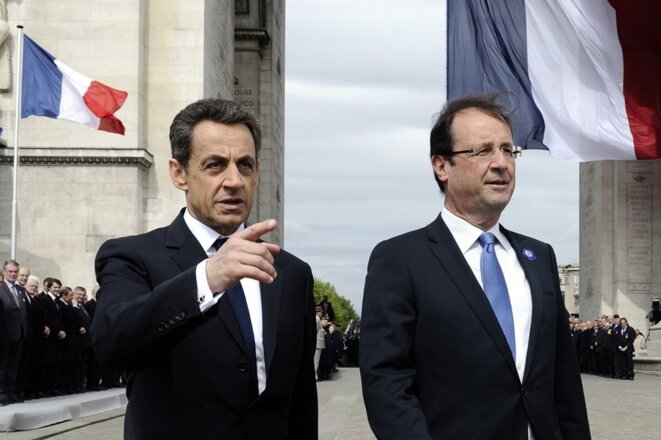 Nicolas Sarkozy with then-president François Hollande at a ceremony marking V-E Day on May 8th 2013. © Reuters
The placing under investigation of Nicolas Sarkozy on Wednesday for corruption, embezzling public funds and illegal electoral funding by the regime of late Libyan dictator Muammar Gaddafi has come about as the judicial investigation is in its fifth year, and seven years after Mediapart first revealed the former conservative president's dealings with Tripoli. During the entire period, which includes five years of socialist government, the political powers have regularly turned their backs on the disturbing questions raised by the mounting evidence of Sarkozy's dubious relations with the dictator, and also the circumstances of France's subsequent military intervention in Libya, to the point of dismissing repeated calls for a parliamentary inquiry. Antton Rouget reports.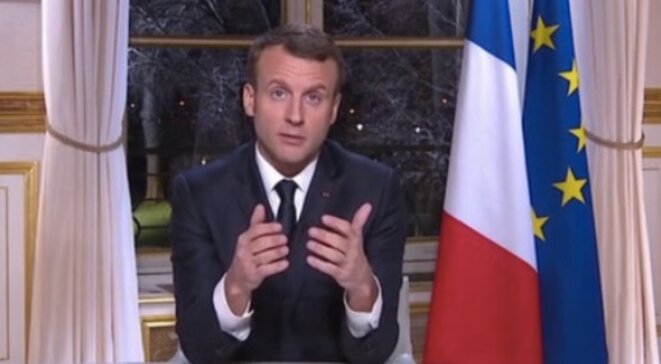 Addressing the nation: Presisdent Emmanuel Macron on December 31st, 2017.
"I did it in 2017....I will do it in 2018". On Sunday December 31st, President Emmanuel Macron delivered his first New Year goodwill message to the French people. Just 12 months ago no one imagined that he would be the occupant of the Élysée. Even last summer, when he had been elected, no one thought he would be in a strong position. Yet here he is, and his political situation looks robust. But it is a little too early for the new president to get out the bunting just yet. For Hubert Huertas argues that President Macron is about to face his biggest political 'opponent' – himself.
War of words develops between President Macron and his predecessor as latter warns about cutting back on France's wealth tax. 
New French president blasted critics of his plan to overhaul labour law a day after predecessor suggested the reform includes 'useless sacrifices'.
New government faces test to find extra savings deemed necessary by audit office, after the last administration overspent in its final months.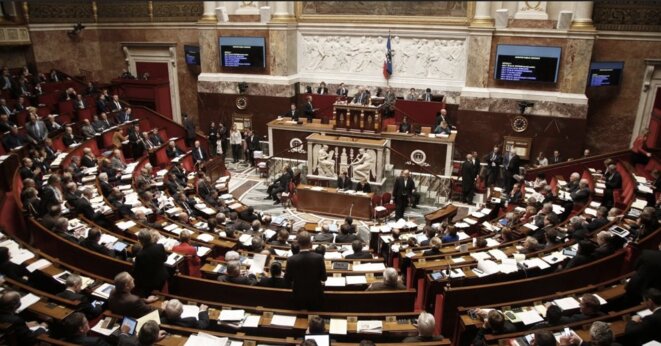 Elections take place this month for France's National Assembly. © Reuters
Through the havoc it wreaked on the established political system, the recent French presidential election showed the hunger that exists for democratic renewal. But if the Parliamentary elections later this month give Emmanuel Macron's government an absolute majority it would be a retrograde step to presidential supremacy and a compliant Parliament, argues Mediapart's publishing editor and co-founder Edwy Plenel. That is why, he says, we need a pluralist National Assembly encompassing a diverse, democratic, social and environmental opposition.
France's president-elect Emmanuel Macron joined outgoing head-of-state François Hollande for VE Day commemorations in Paris on Monday in a public display of friendship between the two men, when it was announced that Macron would be sworn into office next Sunday.