Keyword: François Hollande
War of words develops between President Macron and his predecessor as latter warns about cutting back on France's wealth tax. 
New French president blasted critics of his plan to overhaul labour law a day after predecessor suggested the reform includes 'useless sacrifices'.
New government faces test to find extra savings deemed necessary by audit office, after the last administration overspent in its final months.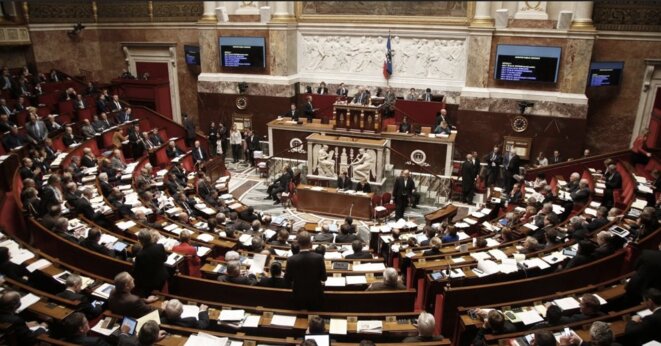 Elections take place this month for France's National Assembly. © Reuters
Through the havoc it wreaked on the established political system, the recent French presidential election showed the hunger that exists for democratic renewal. But if the Parliamentary elections later this month give Emmanuel Macron's government an absolute majority it would be a retrograde step to presidential supremacy and a compliant Parliament, argues Mediapart's publishing editor and co-founder Edwy Plenel. That is why, he says, we need a pluralist National Assembly encompassing a diverse, democratic, social and environmental opposition.
France's president-elect Emmanuel Macron joined outgoing head-of-state François Hollande for VE Day commemorations in Paris on Monday in a public display of friendship between the two men, when it was announced that Macron would be sworn into office next Sunday.
President's promise of investigation came after hack of Macron campaign and publication online of thousands of stolen emails and documents.
Warning against policies of Marine Le Pen, outgoing president said the choice of the French people was a choice for France but also the EU.
Xavier Jugelé, 37, was killed with a Kalashnikov rifle while on duty on the Champs Elysées avenue last week.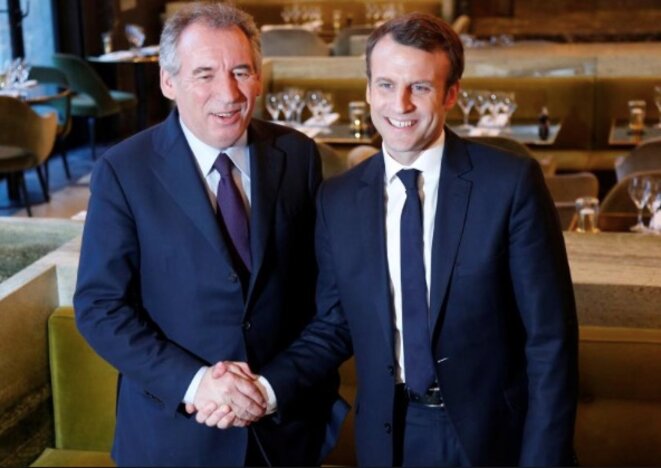 Veteran politician François Bayrou with Emmanuel Macron.
History has a long memory. The upheaval caused by the first-round vote in the French presidential election is the third act in a drama that began in 2007. The fourth act will be the likely success of Emmanuel Macron in the second round and his election as French president on May 7th. Hubert Huertas says Macron's triumph would also represent a final victory for centrist politician François Bayrou who tried but failed to break the two-party stranglehold on French politics a decade ago.
The current French president said a far-right victory would endanger France and its place in the world.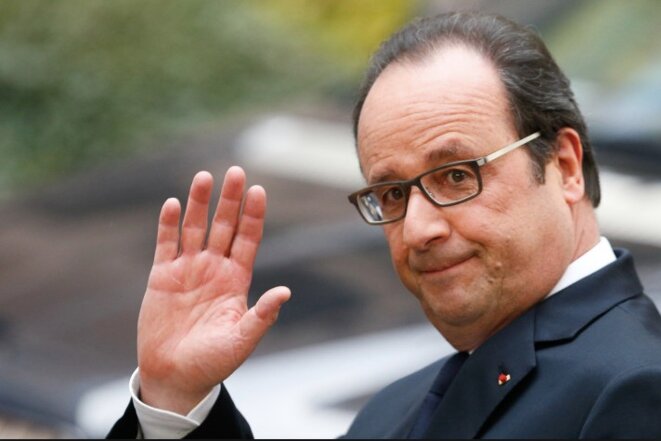 Au revoir, or 'Salut l'artiste!': François Hollande.
As he prepares to leave office with the approach of the presidential elections, François Hollande is faced with the track-record of his term as head of state, and it is a vertiginous one argues Mediapart political commentator Hubert Huertas. He leaves behind him a Socialist Party in tatters and while handing his support to Emmanuel Macron, his former advisor and economy minister, who slammed the door in Hollande's face to run for the presidency on a centrist ticket.
In an interview with a weekly news magazine, socialist French president François Hollande attacked radical-left presidential candidate Jean-Luc Mélenchon, currently on the rise in opinion surveys, for campaigning on 'generalisations and lies', while also lending thinly-veiled support for maverick centrist Emmanuel Macron.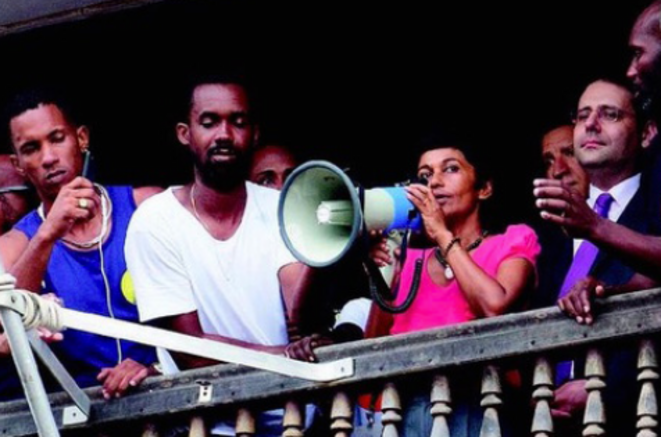 French minister Ericka Bareigts said sorry to French Guiana - but will it herald change? © Eric Bosc
For decades there has been a string of legal and economic initiatives by France aimed at improving the lot of its overseas territories. Yet as the current crisis in French Guiana shows, these measures have failed to have a noticeable impact on the 2.7 million French people who live in those regions. Julien Sartre reports on how an outdated model of development applied to these territories still shows no signs of being updated.
Despite his much-vaunted election promises, President François Hollande's commitment to end the detention of child refugees and migrants has failed to materialise. In mainland France, 460 minors were detained between 2012-2016 and in the overseas département of Mayotte, in the Indian Ocean, some 20,000 were locked up. The Léonarda scandal – when a Kosovan child on a school trip in France was arrested pending deportation – is just one example of the hardships faced by immigrant minors under the current presidency. Carine Fouteau reports.
Scandal-hit conservative presidential candidate François Fillon, mired in graft scandals and under investigation for fraud and misusing public funds, claimed that his predicament was the work of a secret plot by socialist president François Hollande, who has firmly dismissed the 'untruthful allegations'.