Keyword: François Léotard
Related keywords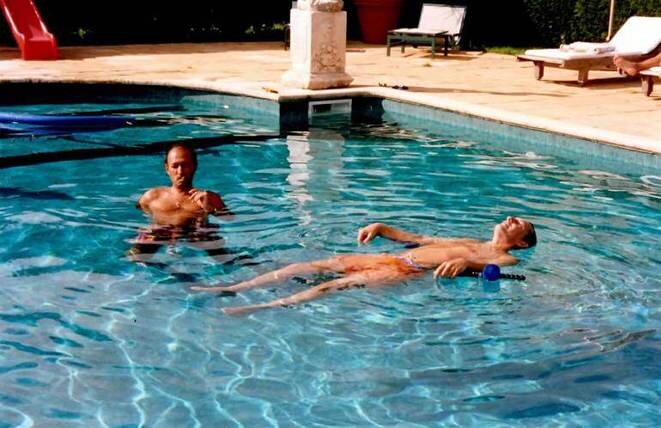 Facing trial? Former government aides Thierry Gaubert and Nicolas Bazire. © DR
An investigation into claims that kickbacks from French arms deals were illegally used to finance the 1995 presidential campaign of former prime minister Édouard Balladur has been bogged down in legal wrangles since early 2016. Now, however, a senior prosecutor has called for six men said to be at the heart of the corruption scandal known as the 'Karachi affair' to stand trial. Fabrice Arfi reports.
Ex-premier and his former defence minister face investigation over claims that arms sale commissions were used to fund 1995 presidential campaign.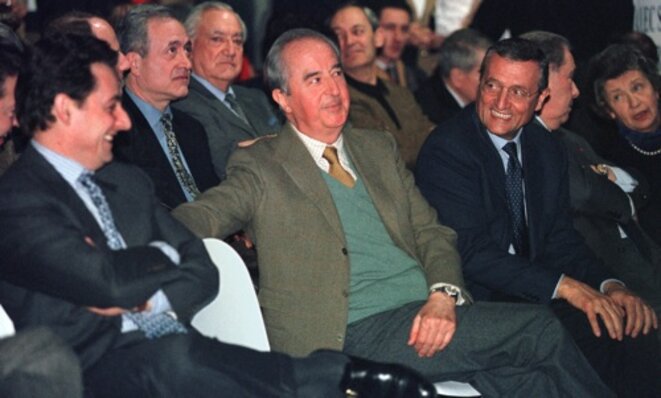 MM. Sarkozy, Balladur et Léotard. © Reuters
The prosecution authorities in Paris have recommended that six people, including three former senior political aides, face trial over the Karachi affair. The ex-aides, who at the time of the alleged offences were working for prime minister Édouard Balladur, defence minister François Léotard and budget minister Nicolas Sarkozy, are accused of setting up a massive system to siphon "commissions" from major arms deals back to France for political funding, or of receiving those illegal kickbacks. Mediapart has now obtained a copy of the prosecutors' legal reasoning, which details this complex web of networks and bank accounts and which, confirm the prosecutors, was aimed at the "secret funding of French politicians". As Fabrice Arfi reports, the question still remains as to whether the advisors' political masters will one day face trial over the affair.
Investigating magistrates want court that deals with alleged ministerial wrongdoings to hear former president as 'assisted witness' in Karachi affair.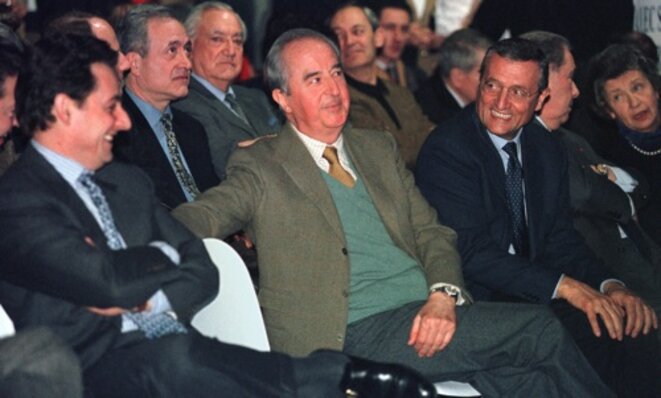 © Reuters
A former controller-general of the French armed forces told a parliamentary mission he was informed that former French Prime Minister Edouard Balladur financed his presidential election campaign with illegal kick-backs on the sale of submarines to Pakistan, Mediapart can reveal. The disclosure of Jean-Louis Porchier's testimony raises further questions about the role played by Balladur's then-budget minister and campaign spokesman, Nicolas Sarkozy (left on photo).
Revelations from former French defence minister Charles Millon, testifying before an investigating magistrate, have led to calls that President Nicolas Sarkozy be questioned over arms deal kickbacks allegedly behind a bomb attack in which 11 French naval engineers were murdered in Pakistan.