Keyword: François-Marie Banier
Ex-budget minister Eric Woerth found not guilty of exploiting L'Oréal heiress Liliane Bettencourt but two of her associates were jailed.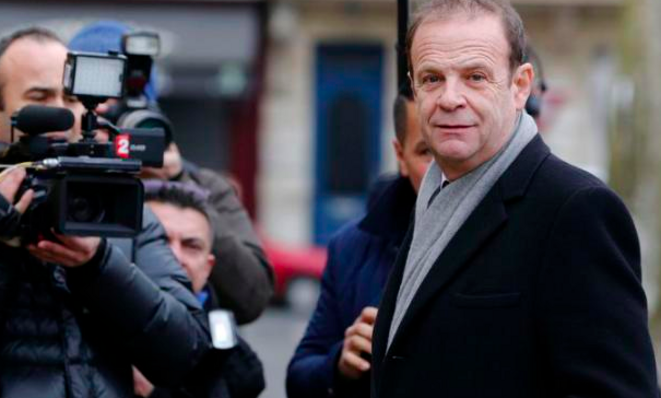 Defendant François-Marie Banier at court for the Bettencourt trial. © Reuters
After predictable procedural wrangles – plus some unforeseen delays – the long-awaited Bettencourt trial got under way in Bordeaux last week. Those on trial, who include a former minister in Nicolas Sarkozy's government, stand accused of either directly preying on the frailty of L'Oréal heiress Liliane Bettencourt or of profiting from it. Eight of the accused gave evidence during the week, all struggling to hide their dismay at being in the dock. The first was writer and photographer François-Marie Banier, a close confidant of Bettencourt from whom he received some 414 million euros, and who told the court he understands nothing about the world of money and business. "I'm not a spoilt child or a dandy," he insisted. Mediapart's legal affairs correspondent Michel Deléan was in court to witness the start of this extraordinary trial.
The defendants, who face charges relating to exploitation of ageing L'Oréal heiress, include a former minister who is close to Nicolas Sarkozy.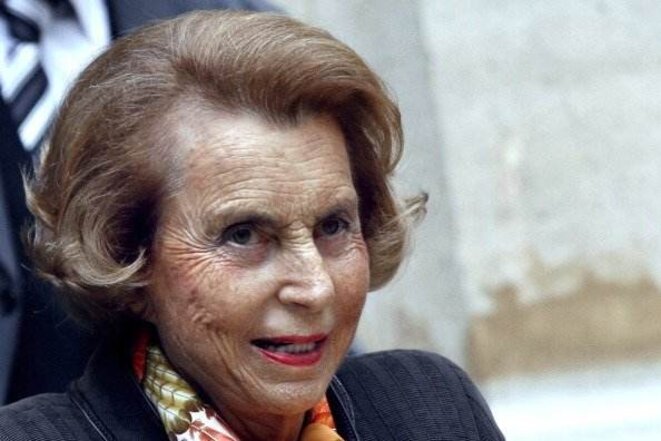 Liliane Bettencourt
The Bettencourt affair has reached an unprecedented scope among the many scandals that have rocked France in recent decades. As a judicial ruling ordering the censorship of Mediapart's reporting of the scandal kicks in this Monday evening, Michel Deléan dresses a summary of the  judicial investigations into the affair which, over the past three years, have exposed a bed of political corruption and influence peddling, a record back payment in taxes on assets secretly stashed abroad, not to mention the outrageous antics of a high-society cabal and the sordid exploitation of one of Europe's wealthiest individuals.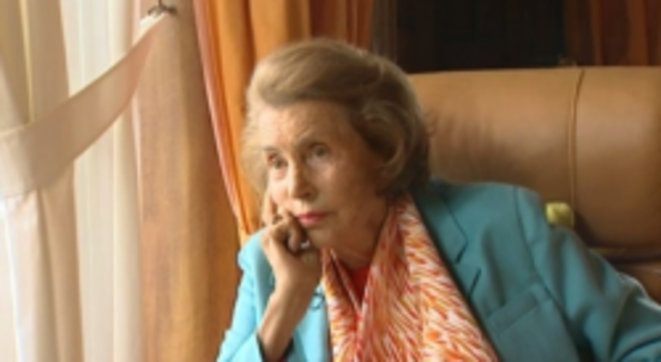 Liliane Bettencourt. © France 3
The announcement Monday of a reconciliation between L'Oréal heiress Liliane Bettencourt and her daughter Françoise has apparently put an end to the public side of an ugly family dispute. But the political implications of the scandal continue, with ongoing investigations into the alleged illegal funding of President Nicolas Sarkozy's election campaign, and into suspected influence peddling by his former budget and labour minister Eric Woerth. If only, that is, the newly-appointed magistrates could get their hands on the case files.
Socialite François-Marie Banier, accused of being a bullying fortune hunter by the daughter of L'Oréal heiress Liliane Bettencourt, published a novel (left) in his youth with a plot that eerily echoes the current scandal surrounding him and the 88 year-old matriarch from whom he has received almost one billion euros. In Banier's book, the hero worms his way into the affections of a wealthy family uncannily similar to the Bettencourts, earning him, among other things, the lifelong enmity of their daughter.