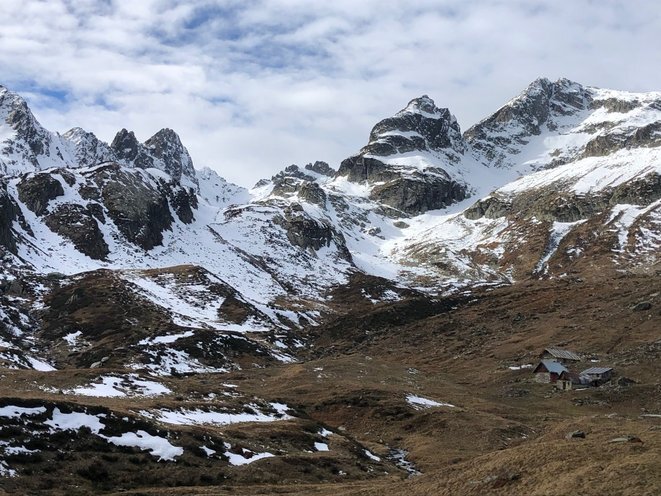 The Bacheux combe, in the Maurienne alpine valley of Savoie where Covid-19 took grip in November. © FBt/Mediapart
When the coronavirus epidemic swept France this spring, the département (county) of Savoie, in the French Alps, was relatively unaffected. But last month, as the second wave of Covid-19 emerged, it became the country's worst-hit by virus infections. Why? François Bonnet reports.
The search and rescue helicopter was carrying out a training mission when it went down at 1,800 metres. The pilot was able to eject before alerting the local authorities to the incident.
A Briton who is believed to have spread the deadly coronavirus to five others staying at a French Alps chalet which he visited on his way home from Singapore may also have also infected two other people who have been separately diagnosed as carrying the virus in Spain and the UK.
A collision on Wednesday between two British-registered light aircraft above the French Alps close to the border with Italy left the two occupants of one of the planes dead while the pilot of the second was reported to have been injured. 
A 34-year-old British man who lived in the French Alps region where he had openend a restaurant, was shot dead riding his mountain bike through local woodland by one of a party of seven hunters.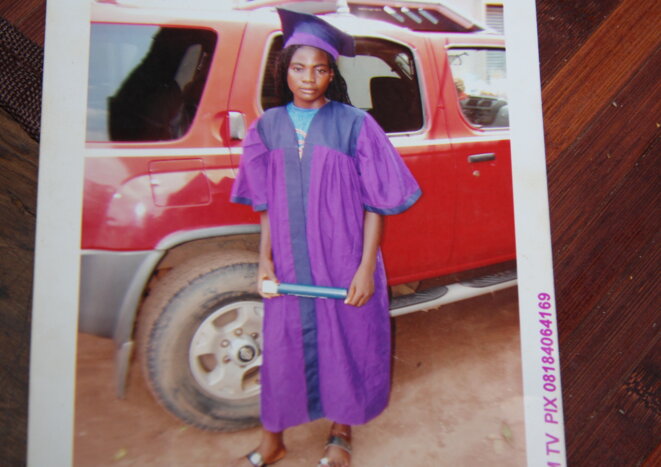 A photo of Blessing Matthew taken several years ago in Nigeria. © MM
Earlier this month the body of a 20-year-old Nigerian woman was found floating in the river Durance, in the foothills of the French Alps. Blessing Matthew had crossed illegally into France from Italy along a treacherous route of mountain passes increasingly used by desperate migrants. From witness accounts, it appears likely that Blessing drowned in the icy waters of the Durance while attempting to escape from one of the frequent border patrols which local migrant support groups say employ dangerously heavy-handed methods. One week later, the body of a man believed to be a migrant was found on a nearby mountainside. Mathilde Mathieu reports from the Alpine region where it is feared the springtime thaw may reveal yet more fatalities.
In the first public statement by a member of the family of Germanwings co-pilot Andreas Lubitz, who German prosecutors found solely responsible for crashing his plane in the French Alps killing all 150 people on board in March 2015 because of a depressive condition, caused anger among victms' families by claiming a carbon monoxide leak in the cabin was the cause. 
Police say a Dutch national was killed in the avalanche at Alpine resort of Valfréjus on Wednesday, with two other Dutch citizens also missing.
The separate accidents over the weekend claimed the lives of four men and a woman including climbers, a wingsuit jumper, a paraglider and a hang glider.
In email to his doctor two weeks before the crash Andreas Lubitz said: 'I'm afraid to go blind and I can't get this possibility out of my head.'
Six other members of a group of about 50 troops were injured after an avalanche hit their skiing exercise at an altitude of more than 2,000 metres.
The teacher led his pupils onto a closed black piste where two of the teenagers and a nearby tourist died after becoming engulfed in an avalanche.
Probe seeks to determine if co-pilot's mental state could have been detected by airline or others before the March 24 crash which claimed 150 lives.
Prosecutor says Patrice Menegaldo, who killed himself last year, is chief suspect in 2012 murder of al-Hilli family and French cyclist.