Keyword: French ambassador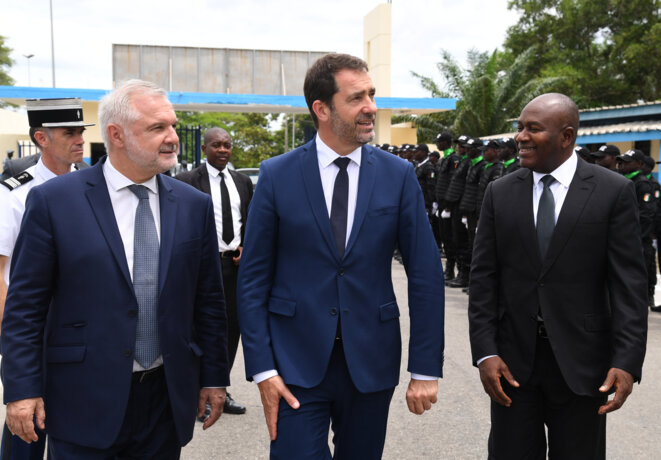 Ambassador Gilles Huberson, left, with the French and Ivory Coast ministers of the interior at Abidjan in May 2019. © ISSOUF SANOGO / AFP
France's Ministry of Foreign Affairs has launched an internal inquiry into Gilles Huberson, ambassador to Ivory Coast, after several women accused him of sexist and sexual violence, Mediapart has learnt. Huberson, who occupies one of France's most prestigious diplomatic postings in Africa, is reported to have returned to Paris, even though Ivory Coast faces an important and potentially tense election in less than two months. Michel Pauron reports.
After interception of a coach carrying Russian football fans suspected of hooliganism, Moscow warns Paris against a 'significant aggravation' in bilateral relations.
The Vatican has let three months pass without approving France's proposed new ambassador to the Holy See, a 55-year-old senior diplomat.