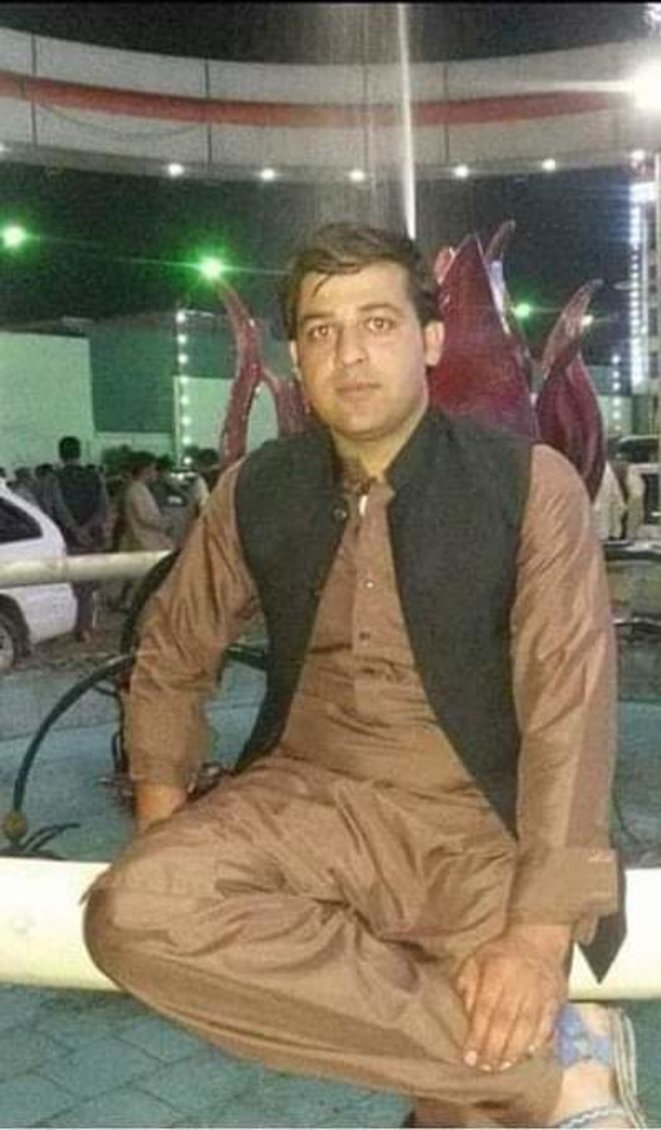 Abdul Basir, who worked as a cook for the French forces at Camp Warehouse, was shot dead on June 19th 2021. © DR
The Taliban's accelerating offensive in Afghanistan has seen six provincial capitals fall into their control in the space of a few days, raising speculation that they may be in a position to take the capital Kabul within weeks. For the Afghans formerly employed by the forces of the US led international coalition, the dangers posed to the lives of them and their families are very real and greater than ever. But up to around 80 of those employed by the French army in Afghanistan have been refused visas to find safe haven in France, despite the killing in June of one amongst them. Justine Brabant reports.
Following an open letter by semi-retired French generals claiming that France was facing a civil war, notably because of Islamic extremism, published last month in Valeurs Actuelles, the hard-right magazine has now published a second open letter on the same theme, this time by active members of the military.  
The Paris prosecution services have advised that a judicial investigation into the alleged complicity of French troops in the 1994 genocide in Rwanda of Tutsis by Hutu extremists be dropped for lack of evidence.  
France's defence minister Florence Parly has confirmed that a French army lieutenant-colonel, whose identity was not released, has been arrested for passing secret information to Russia, which reportedly happened as he prepared to leave France to return to his post with NATO's southern command headquarters in Naples.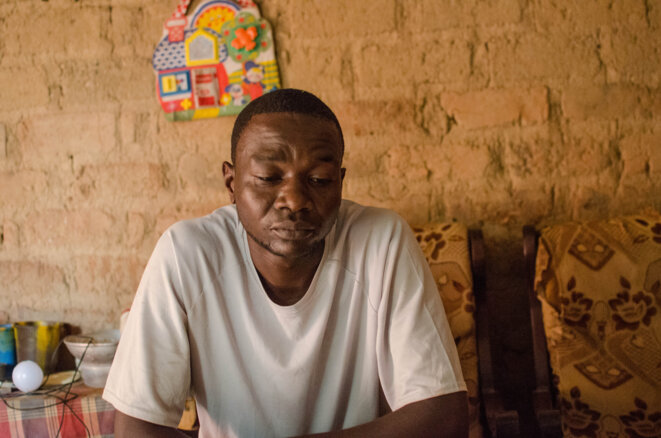 Central African Republic taxi driver Narcisse Mbetinguiza, shot through the stomach by a French soldier in 2014 and awarded damages of 2,732 euros. © JB
France's armed forces regularly enter into financial compensation agreements with innocent victims, or in the worst cases their relatives, of military actions abroad. The exact amounts paid by the public purse, and their numbers, are held secret, even to Members of Parliament. Justine Brabant has written a book on the subject, and in this report, updated with new details, she recounts the degrading haggling that victims are subjected to, the less than noble motives behind the often derisory damages awards, and how the taking of an innocent woman's life in the African state of Chad was valued at 35 heads of cattle.
French President Emmanuel Macron, visiting Ivory Coast, said French troops killed 33 jihadists early Saturday in an operation in Mali's Mopti region, when one person was taken prisoner and two Malian gendarmes held hostage were freed.
French president Emmanuel Macron expressed his 'deep sadness' over incident, which is believed to be biggest single loss of life for French military since the 1980s.
French president Emmanuel Macron expressed his 'deep sadness' over incident, which is believed to be biggest single loss of life for French military since the 1980s.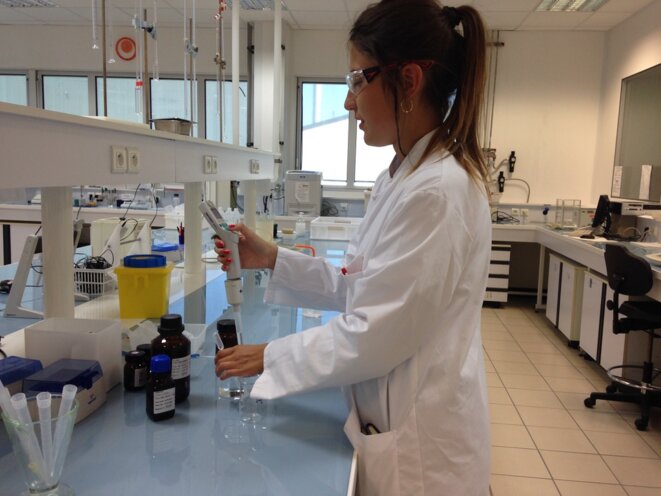 In the quality control laboratory at the French Army's antidote-producing Central Pharmacy. © RLS
In a military base not far from the city of Orleans south of Paris, a top-security factory ensures France is well-prepared for a range of chemical and biological threats. Even when there is no imminent danger some 30 million to 40 million pills are made each year – and destroyed when they pass their expiry date. Mediapart's Rozenn Le Saint was given rare access.
A book just published in France details the tragic story of how hundreds of interpreters employed by the French army during its operations in Afghanistan were refused safe sanctuary after it pulled out of the country, abandoning them and their families to threats of retaliation by the Taliban and other groups. While France is not the only country previously engaged in Afghanistan to have subsequently betrayed its interpreters – called tarjuman in the Dari language – the investigation by journalists Brice Andlauer and Quentin Müllern offers a rare insight into the hypocrisy and cynicism of governments, far removed and insensitive to those involved in waging their war on the ground. Mediapart publishes here a telling extract from their book Tarjuman, une trahison française ('Tarjuman, a French betrayal').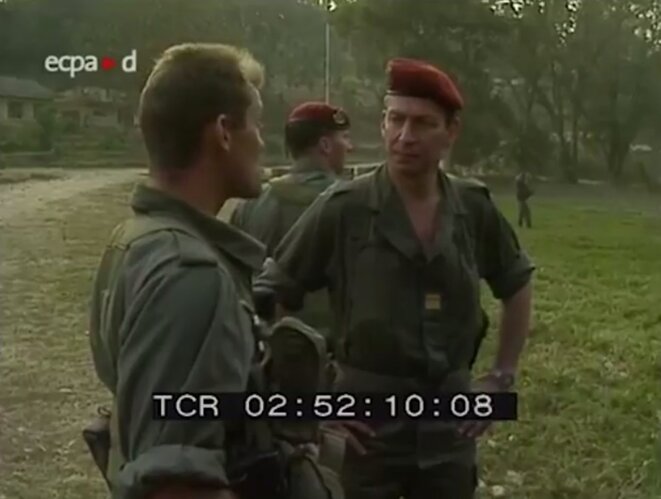 On the right, Colonel Jacques Rosier, head of French special forces in Rwanda. © DR
Mediapart has published a video filmed in the summer of 1994 by French soldiers in Rwanda. It exposes the passivity of the army during one of the most embarrassing episodes for France during the genocide in that country: the massacre at Bisesero. The revelation comes as French judges complete their long investigation into the claims that the French military was "complicit" in genocide and crimes against humanity. Meanwhile human rights groups say they fear that the victims of the atrocities will be denied justice.  Fabrice Arfi reports.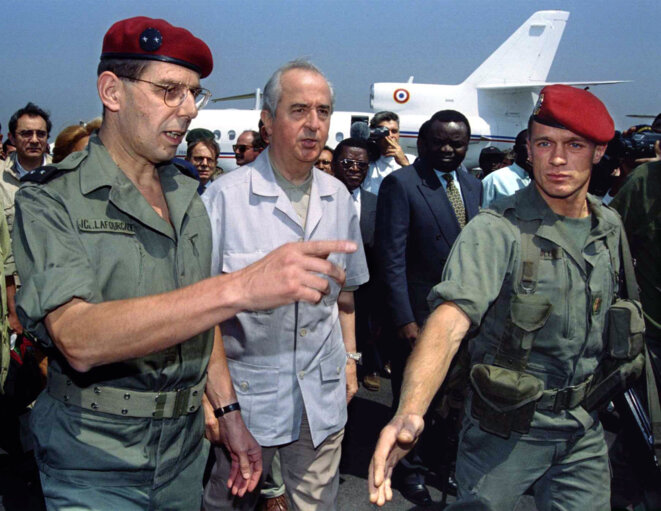 General Jean-Claude Lafourcade, leaft, head of Opération Turquoise forces in Rwanda, with prime minister Édouard Balladur, July 21st, 1994, at Goma. © Reuters
Investigating magistrates in France have been probing the actions of a group of senior French military officers in relation to a massacre at Bisesero in Rwanda, one of the grim episodes in the genocide committed against the Tutsi people in 1994. For 13 years the judges have investigated the potential responsibility of the French military over that massacre amid claims that senior officers were slow to react to warnings that Tutsis were in mortal danger at that site. But Mediapart understands that the magistrates have now finished their probe with no individuals being placed under formal investigation, paving the way for the case to be dismissed with no trial. Fabrice Arfi reports.
The pilot of a French military helicopter died, and his co-pilot was seriously injured, when their Gazelle crashed while on a training flight near the Ivory Coast city of Abidjan, the army said in a statement on Wednesday. 
A French judicial investigation into claims relayed by the United Nations that several French soldiers engaged in a peacekeeping mission in the Central African Republic perpetrated rape and sexual abuse of minors between 2013 and 2014 has been wound down after magistrates ruled there was insifficient evidence to support a prosecution.