Thomas Dupuy, a sergeant from a commando parachutist unit in the air force, reportedly died in a fierce clash with Islamist militants.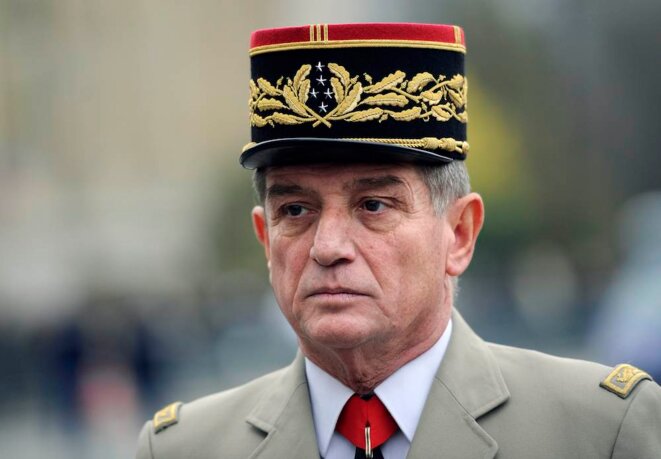 Benoît Puga en novembre 2011 © Reuters
When François Hollande was elected head of state in May 2012, General Benoît Puga expected to be removed from the powerful position as chief military advisor to the French president that he had held under Nicolas Sarkozy. Instead Puga was kept on, and has even seen his influence grow following French military interventions in Mali and the Central African Republic. "He's taking control of the president's brain," is the view of some at the ministry of defence. Increasingly, Puga's role at the Elysée Palace is causing annoyance among MPs from the ruling Socialist Party, not least because of the general's known right-wing sympathies. In the meantime, argues Thomas Cantaloube, Puga's continuing presence at the heart of government tells us a great deal about the Sarkozy years, the way Hollande exercises power and about the fawning and secret nature of this five-star general himself.
French army top-brass were left red-faced after theft of a mobile command post worth 600,000 euros, complete with military computers.