Keyword: French constitution
Related keywords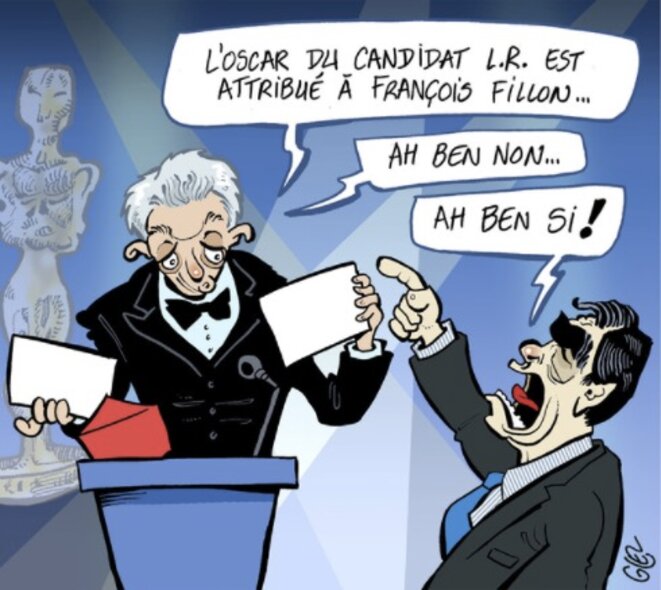 François Fillon's presidential campaign has descended into a grim farce.
The French Republic is in its death throes, having been taken hostage by a maniac – François Fillon - who is riding roughshod over the legal system, insulting the press, scorning his own elected representatives and calling on divisive factions for help. Having destroyed political parties, corrupted Parliament and having undermined voting itself, the Fifth Republic is now reaching the climax of its democracy-destroying operation. It is time to get rid of it, writes Mediapart's editor-in-chief Edwy Plenel, before it is too late.
Last week the French authorities banned a planned march in Paris by trade unions opposed to labour law reforms, before eventually backing down partially and allowing a more limited demonstration. Here Mediapart's editor-in-chief Edwy Plenel argues that demonstrating is a constitutional right and that, by banning the march that the trade unions wanted, the government violated the fundamental law that guarantees all our freedoms. It is, he writes, our duty to resist this unlawful act in order to defend our common ideal: democracy.
Members of ruling party want key committee to rule that President Hollande and Prime Minister Valls's idea is against its principles.
The French parliament this week approved a three-month prolongation of the state of emergency introduced in the country immediately after the November 13th terrorist attacks in and around Paris which have left 130 people dead. The debate over the state of emergency powers is about its effectiveness, writes Mediapart editor in chief Edwy Plenel who argues here that the emphasis on security alone is a short-term response driven by an immediate political agenda which hands the perpetrators a symbolic victory, and which disarms French society as much as it protects it.
France's Constitutional Council rules that the EU's budget responsibility pact does not require a change to the constitution, easing its ratification.