Official data shows that consumer spending and business investment held up in France in the first months of 2021 despite coronavirus curbs.
French economy is officially in recession after contracting by 5.8% in the first quarter due to the country's strict lockdown measures in place since mid-March.
France saw national output rise 0.3% in the third quarter - defying forecasts for slightly slower growth.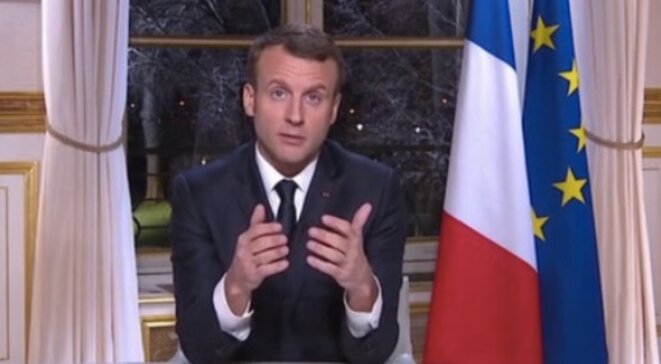 Addressing the nation: Presisdent Emmanuel Macron on December 31st, 2017.
"I did it in 2017....I will do it in 2018". On Sunday December 31st, President Emmanuel Macron delivered his first New Year goodwill message to the French people. Just 12 months ago no one imagined that he would be the occupant of the Élysée. Even last summer, when he had been elected, no one thought he would be in a strong position. Yet here he is, and his political situation looks robust. But it is a little too early for the new president to get out the bunting just yet. For Hubert Huertas argues that President Macron is about to face his biggest political 'opponent' – himself.
Plans unveiled by prime minister Édouard Philippe entail spending billions on education, digitization and the environment.
Most affected is tourism sector, with Air France estimating losses of 50 million euros, while Bank of France says fourth quarter growth cut by 0.1 pcnt.
Speaking on prime-time television a bullish Hollande insisted that 'we are almost there' on efforts to tackle unemployment in the country.
The French National Institute of Statistics and Economic Studies, INSEE, last week published its economic forecast for the first half of 2013, predicting France will remain on the edge of recession with zero growth, ever-rising unemployment, a collapse of purchasing power and consumption in tatters. Mediapart's economics and finance specialist Laurent Mauduit argues here that the INSEE study provides a damning appraisal of the French socialist government's austerity policies and its obedience to the fiscal compact.
France escapes recession but marks zero growth for a third successive quarter, with no growth in sight for eurozone's second-largest economy.
Bank of France says French economy set to slip into a shallow recession in the third quarter, dampening government hopes for 0.3% growth in 2012.