Keyword: French Football Federation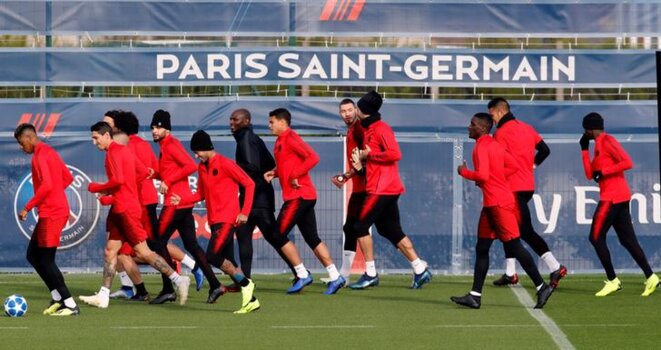 Le Paris Saint-Germain team during training. © Reuters
Seven years after Mediapart's revelations about discriminatory ethnic quotas in French football, our 'Football Leaks 2' investigation revealed how French football's most prestigious club, PSG, kept files on the ethnic origins of potential youth recruits, writes Mediapart publishing editor Edwy Plenel. What, he asks, does this persistent prejudice say about France?
After Mediapart first revealed the existence within the French Football Federation (FFF) of a secret plans to institute ethnic quotas on players recruited to its national training academies, a leading French football official earlier this year claimed that the country's professional league clubs tacitly employ ethnic discrimination in the recruitment of players. Called to account by the French sports minister and the official ombudsman, the FFF, in an official response to which Mediapart has gained access, has decided there is no case to answer about an issue its chairman has said he "couldn't give a damn" about. Michaël Hajdenberg and Fabrice Arfi report.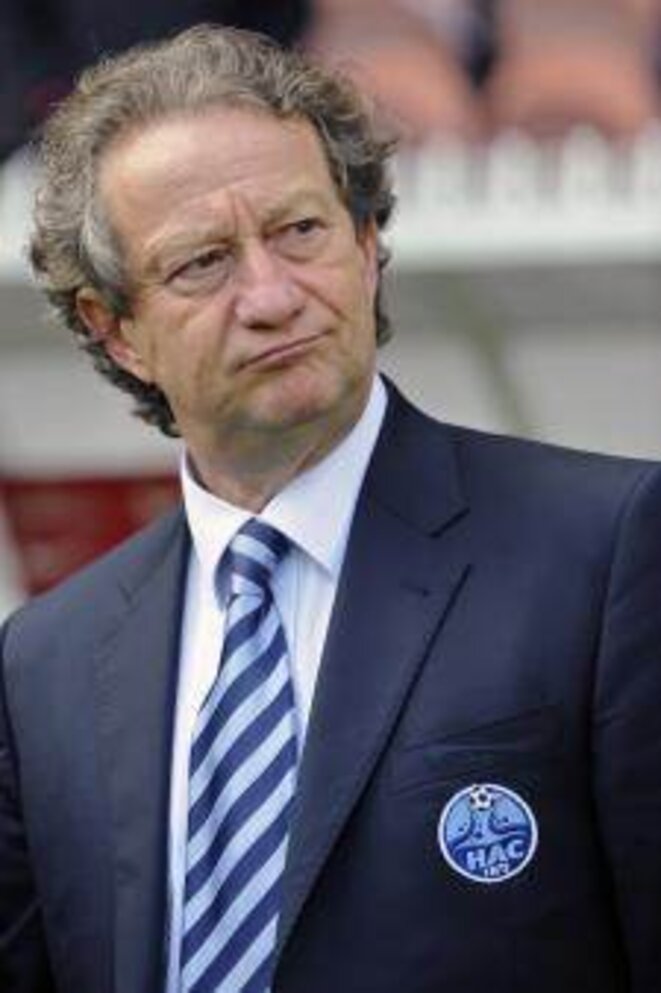 © Reuters
The application of ethnic quotas among players in professional French football clubs is widespread and "to deny it would be absurd", according to the chairman of France's Union of Professional Football Clubs, Jean-Pierre Louvel (pictured), whose organisation represents 45 French clubs. His disclosures come two years after Mediapart revealed a scheme by leaders of the French Football Federation (FFF) to introduce ethnic quotas on teenagers joining French national football training academies. Louvel told Mediapart that when a club had a majority of players of African origin "the social life of the club is no longer the same" and referred to problems caused by "the human relations of Africans". Questioned by Mediapart, FFF chairman Noël Le Graët said he "couldn't give a damn" about Louvel's comments. French sports minister Valérie Fourneyron on Tuesday ordered the FFF to take an official position on Louvel's remarks. Fabrice Arfi and Michaël Hajdenberg report.
Following its exclusive revelations of a plan to introduce an ethnic quota on players entering French Football Federation national training academies, Mediapart publishes here a graph (pictured) prepared by federation officials earlier this year that identified in yellow the players in its national youth and senior teams who, because of their family origins, were believed to be "susceptible at any time to play for another sporting nation" by obtaining dual nationality.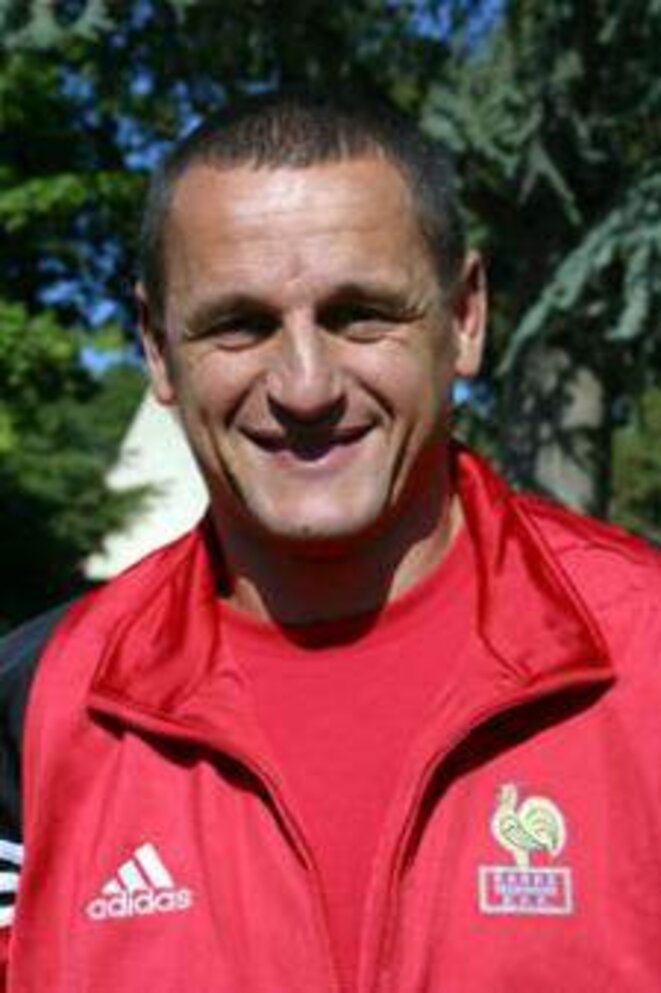 © dr
French Football Federation (FFF) technical advisor Mohamed Belkacemi (photo) has said he was the person who recorded a November 2010 meeting of the federation's National Technical Board in which a plan to introduce ethnic quotas at the federation's football training academies was detailed, as exclusively revealed by Mediapart last week. While FFF chiefs have expressed surprise at the revelations, now the subject of separate internal and ministerial enquiries, Mediapart has now learnt that Belkacemi last autumn alerted a senior FFF official about the plan by handing him a copy of the recording just days after the meeting.
The French Football Federation's national technical director François Blaquart was suspended from his post on Staurday, following Mediapart's revelations that he and members of the technical board (DTN), including France coach Laurent Blanc, discussed a secret plan for an ethnic quota limiting the number of black and Arab youths entering its training academies. Blaquart and Blanc have denied the existence of such a plan. Mediapart exclusively reveals here a transcription of the high-level, closed-door meeting when the quotas were debated by Blanc, Blaquart and other leading figures of French football, which include the following, separate quotes:
National technical director François Blaquart: "We could trace, on a non-spoken basis, a sort of quota. But it must not be said. It stays as action only."
U21 year-olds Espoirs team coach Erick Mombaerts: "There are clubs like Lyon who do it in their training academies. They do it systematically.[...] they can't stand it anymore."
France coach Laurent Blanc: "I'm going to give you the example of the Spanish. They don't have these problems [...] The Spanish, they told me 'we don't have a problem. Us, we don't have any blacks'."
French sports minister Chantal Jouanno has announced a ministerial enquiry into Mediapart's exclusive revelations that members of the National Technical Board of the French Football Federation secretly planned ethnic quotas for training academies in order to reduce the number of young black and Arab players selected for the national teams.