Keyword: French intelligence services
Related keywords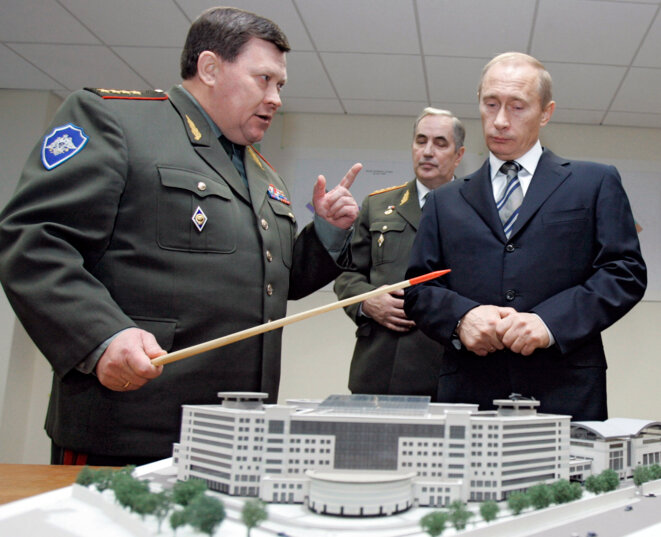 Vladimir Putin, himself a former KGB officer, listening to officials from the Russian foreign military intelligence agency the GRU in 2006. © Reuters/Itar-Tass/Service de presse présidentiel russe
Russian spies in France are trying to recruit business people, diplomats and military personnel, using resources and methods similar to those used at the height of the Cold War. French counter-intelligence officials are meanwhile working hard to unmask the Russian agents. Though Russia and France are co-operating over antiterrorism issues, their respective intelligence agents are engaged in a parallel, largely hidden struggle, with French soil as the battleground. Matthieu Suc and Jacques Massey report.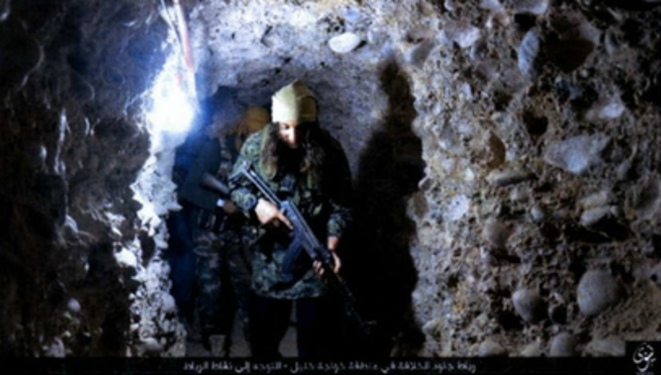 A jihadist in a tunnel underneath the former Islamic State-held city of Mosul.
The Islamic State terrorist organisation has been quietly preparing for the loss of its self-styled Caliphate for several months. France's security services now fear that its fighters might be moved to other areas of jihadist conflict or into Europe. In particular they have have raised concerns over the role of the terrorist's mysterious 'Emigration and Logistics Committee' based in Turkey, the Lebanon and Jordan, amid fears it may be used to send French and other European jihadists back to their country of origin. Matthieu Suc reports.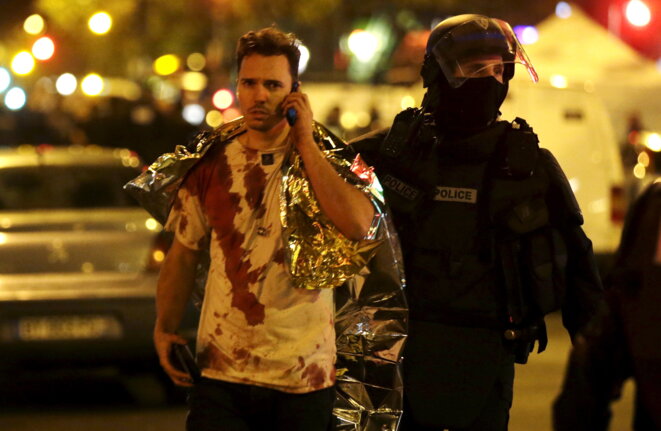 Un survivant du Bataclan, après l'assaut des forces de l'ordre © Reuters
French intelligence agencies knew as far back as 2009 that Ismaël Omar Mostefaï, one of the three suicide bombers who attacked the Batalcan concert hall in Paris, had been radicalised in a group in France led by a veteran jihadist with a history of planning terrorist attacks, Mediapart can reveal. Mostefaï had also been spotted with the group when it was under surveillance in April 2014, and the authorities were later informed that he had almost certainly gone to Syria, at the same time as another future Bataclan bomber. But by late 2014 the secret services no longer knew of his whereabouts. He did not resurface again until November 13th, 2015, when he was part of the coordinated attacks that killed 130 people in Paris. The French authorities, however, deny there was any intelligence blunder. Yann Philippin, Marine Turchi and Fabrice Arfi report.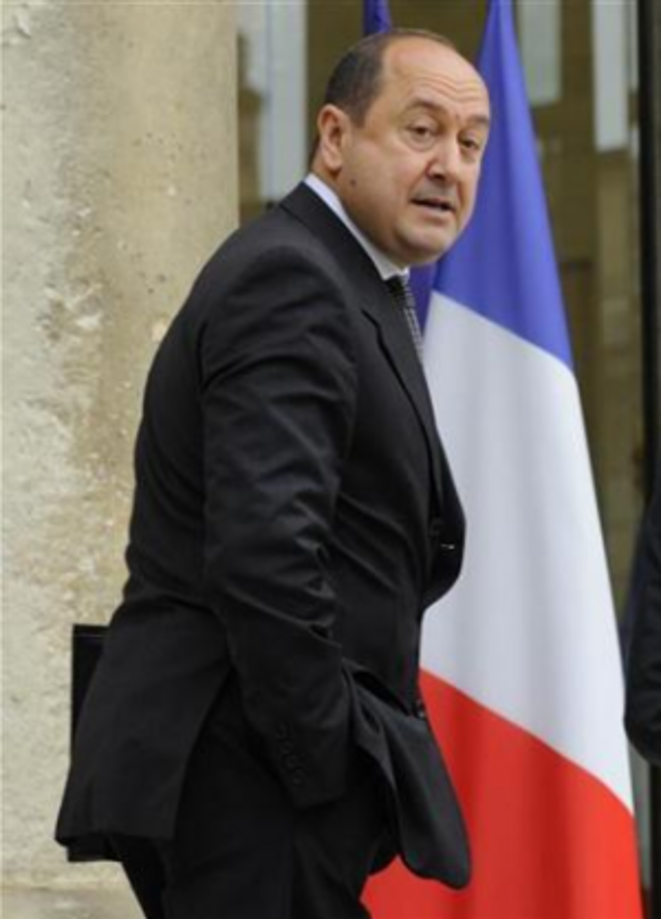 © Reuters
The father of one of the victims of a series of shootings in south-west France in March this year which claimed the lives of four adults and three children, says new evidence suggests that the suspected gunman, who was shot dead by police, was used as a double-agent by the French intelligence services and that the authorities have deliberately misled public opinion describing him as a "solitary" terrorist. In an exclusive interview with Mediapart, Albert Chennouf accuses the former head of the French domestic intelligence agency, Bernard Squarcini, of lying about his agency's links with the gunman, Mohamed Merah. Chennouf says he believes Merah was killed to prevent him revealing the true nature of his dealings with the agency, and has told Mediapart that his family received death threats after he filed a lawsuit against Squarcini and former president Nicolas Sarkozy for 'failure to render assistance to persons in danger'.