Keyword: French jihadists
Related keywords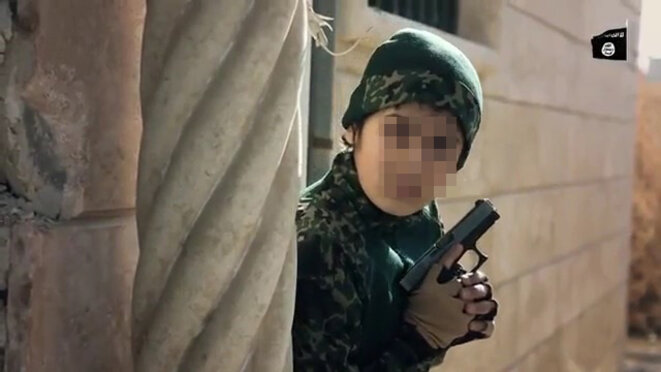 Image from an Islamic State propaganda video broadcast in December 2016. © DR
A jihadist from Toulouse in south-west France who fought in Syria has claimed that Islamic State has been planning attacks to be carried out by children in Europe. Though only one suspicious case has been found among the 70 or so minors who have returned to France from the Syria and Iraq battle zones so far, the French authorities are taking the threat seriously. According to Mediapart's information, children aged as young as 13 could be placed in custody when they arrive in France from that region. Matthieu Suc reports.
French prime minister says French jihadists may have been among those killed in an attack on Islamic State training camp near Raqqa last week.
Mickaël Dos Santos, 22, of Portuguese descent converted to Islam when a teen and was first notice by anti-terrorism police in 2013.