Keyword: French parliament
The proposed new legislation aims to install sweeping spying powers to tackle terrorism, but which critics say place human rights under threat.
Since its introduction by a socialist government in 2000, France's 35-hour working week is the subject of political controversy at home and myth abroad. While it has long been the bugbear of the French Right, now the current socialist government's economy minister Emmanuel Macron has called for its application to be eased, supposedly to increase business competitiveness. Outside of France, it is often misunderstood as the illustration of a laid-back workforce – but who, according to Federal Reserve Economic Data, in reality work more hours annually than their German counterparts. This month, a French parliamentary commission of enquiry into 'the relative societal, economic and financial impact of the reduction in working hours', prompted by centre-right MPs, published its findings. To the surprise of many, and the ire of some, it broadly concludes that the measure, arguably the last most significant socialist reform, has proved a positive one. In this report by Mathieu Magnaudeix, the parliamentary commission's rapporteur Barbara Romagnan argues why the 35-hour week has been positive for employees and employers alike, and why introducing a further reduction in basic working hours should not be excluded.
The non-binding but highly symbolic vote in French parliament on December 2nd follows similar resolutions passed British and Spanish MPs.
MPs in National Assembly will take part in 'symbolic' vote on Palestine but French government itself will not 'act alone' and recognise state.
Foreign minister Laurent Fabius calls for shelving of an increase in the tax on hotel stays he says will harm attempts to promote tourism.
The amendment in a wide-ranging family affairs bill had given rise to stiff political opposition and raised concerns among psychologists.
Law to save bookships will restrict companies such as Amazon from combining offers of five percent discounts with free deliveries.
A stormy debate laid bare deep conflicts in French political opinion over President Hollande's plan to join the US in air strikes against Syria.
The measure, approved in 329-to-229 vote in National Assembly, puts France on track to join about a dozen nations that allow gay marriage.
With the UMP paralysed by a bitter leadership dispute, the ruling Socialists have pushed ahead with contentious legislation almost unchallenged.
While the French parliament is set to pass new sexual harassment law, it demonstrably fails to live up to the ambitions itself.
France's parliament approves raise in wealth tax and end of overtime tax breaks as government seeks to lower public deficit to 4.5% of GDP in 2012.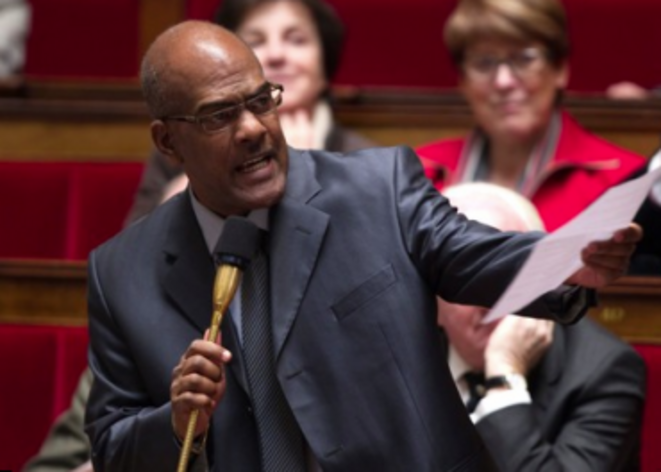 © Reuters
A speech by French interior minister Claude Guéant last weekend in which he claimed, in an obvious comparison between the Western and Arab worlds, that some civilizations "seem to us superior" has produced a major political storm and a controversy now centred on a fiery response this week to his remarks from opposition MP Serge Letchimy (pictured).