Related keywords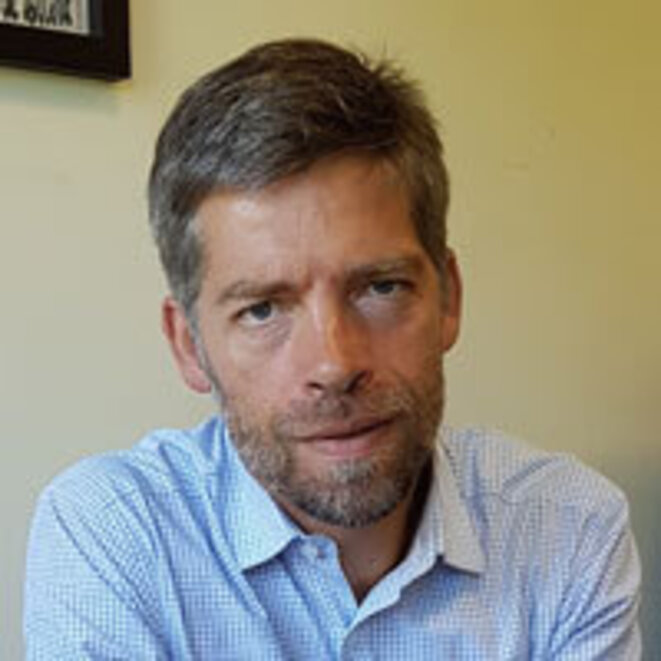 Jacques de Maillard. (© Sciences-Po Saint-Germain-en-Laye)
Through his appointment of the tough-talking Gérald Darmanin as interior minister, President Emmanuel Macron has shown himself to be a conservative on law and order issues, following in the footsteps of former president Nicolas Sarkozy. The French Left, meanwhile, which is wary of once again being portrayed as "soft" on crime, is showing signs of wanting to set its own agenda on the issue ahead of the 2022 presidential election. Against this backdrop Mediapart's Antoine Perraud spoke to political scientist Jacques de Maillard, an expert on the police and on law and order issues, about the fight against crime and the effectiveness of statistics. The academic warns against the "perverse effects" of focusing too narrowly on crime figures and of the dangers of proclaiming "simple solutions" to what are complex issues.
Lebanese protesters and the international community have called for an impartial investigation into the incident that killed more than 170 people and injured thousands.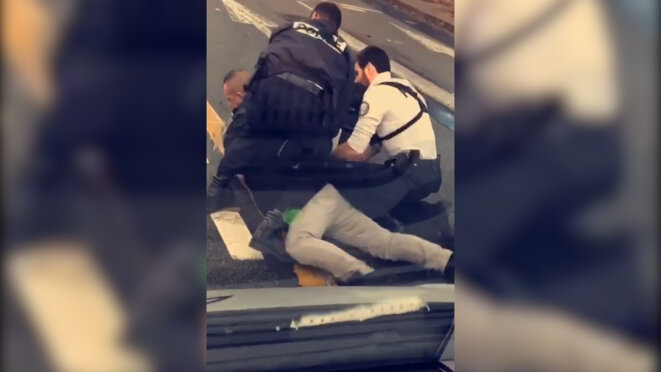 Cédric Chouviat, still with his helmet on, held on the ground by three police officers in Paris on January 3rd 2020. © Document Mediapart
On January 3rd 2020 deliveryman Cédric Chouviat, aged 42, was stopped on his scooter as part of a routine roadside police check in Paris, arrested, put in a chokehold then held face down on the pavement. His own mobile phone reveals that seven times he repeated the words "I'm suffocating" before falling unconscious and later dying. The episode inevitably has echoes of the American George Floyd whose last words when being held down by a police officer in Minneapolis were "I can't breathe".  These revelations about the final words of Cédric Chouviat, contained in a report seen by both Mediapart and Le Monde, will put even greater pressure on the authorities to shed light on the nature of the arrest and the controversial techniques used by the French police to restrain the father-of-five. Pascale Pascariello reports.
The city in east France has been  rocked by clashes and vehicle burnings after an assault this month on a 16-year-old Chechen boy that prompted other members of the community to stage reprisal raids.
Two officers have been recorded on video using derogatory term against a man in Paris suburbs.
All French police unions issue 'solemn threat' after government ordered them to hand over most protective masks to health worker.
They said stresses of work have led to dozens of suicides among their ranks since beginning of year and denounced rising anti-police sentiment.
Meanwhile environmental group will defy ban on demonstrations in nearby Bayonne with march carrying official portraits of President Macron.
Law enforcement faces greater scrutiny and widespread distrust following death of 24-year-old concert-goer Steve Maia Caniço in Nantes.
Video showing police officers removing seated demonstrators in Paris has caused outrage on social media in the country.
The third largest police union in France has urged its members to stay at home, except in the case of an emergency.
Local officers said migrants took advantage of bottleneck to board trucks after British restricted traffic entering port, despite French warnings.
Maelys de Araujo not seen since around 3am on Sunday when she was at a party with parents in town of Pont-de-Beauvoisin in the Alps.
Female suicide bomber blows herself up as police target alleged ringleader Abdelhamid Abaaoud, Salah Abdeslam and a 'ninth' attacker.