Marine Le Pen opts to take local elections seriously as new survey shows approval ratings for her National Front party are on the rise.
The fight against the far-right Front national was the central theme of the ruling Socialist Party's summer conference that took place at the weekend. Some on the Left fear that if they do not start campaigning now, Marine Le Pen's party could attract the largest share of the popular vote at next year's European elections. However, as Lénaïg Bredoux reports, just what form the 'crusade' against extremism will take is still unclear.
French far-right leader, who compared Muslim street prayers to the Nazi occupation, faces prosecution after immunity is lifted by fellow MEPs.
The right-wing UMP has won the country's most recent parliamentary by-election. But the party who have most to celebrate are the far-right Front national whose candidate came close to winning a seat that was once a socialist stronghold, picking up a massive 7,000 votes between the first and second rounds of voting. The FN's strong showing has now cast doubt over the Socialist Party's policy of supporting more moderate right-wing candidates when they are in head-to-head electoral contests with far-right politicians, forming what is known as a 'republican front'. Mathieu Magnaudeix, Marine Turchi and Stéphane Alliès report on the fallout from a high-profile campaign and on the future of such election pacts in the future.
Right-wing UMP party narrowly defeated the far-right National Front in a by-election caused by minister quitting over Swiss bank account scandal.
The main French right-wing opposition party the UMP has been in turmoil following a disastrous leadership election last month that saw both candidates claiming victory and which led to a formal split among its Members of Parliament. There are signs that the two sides may be close to finding a way out of the immediate crisis amid talk of a new contest next year. But, as Marine Turchi reports, the party has not even begun to address its fundamental problems of ideology and strategy faced with the Far Right.
While this year's presidential elections in France saw the first return to power of a socialist administration in 17 years, it also landmarked a significant resurgence of the French Front National (FN) party, whose candidate and leader, Marine Le Pen, scored the highest share of the vote the far-right has ever reached in a presidential poll, attracting more than 6.4 million voters. But behind her national score, Le Pen arrived first-placed among the ten candidates in one out of six municipalities across the country. A French researcher has now completed a study of the populations where Le Pen did best, and his findings contradict a number of clichés about its grass-roots supporters. Michaël Hajdenberg and Mathieu Magnaudeix report.
National Front plans to sue after video at a Paris concert contained an image of the party's leader Marine Le Pen with a swastika on her forehead.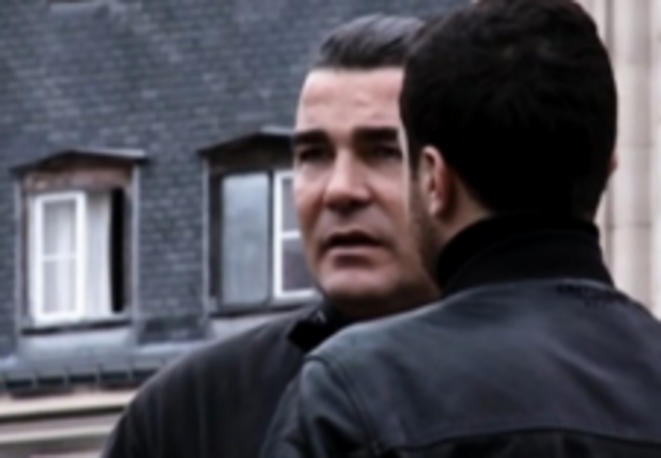 F. Chatillon. © (C+)
A friend and ally of far-right Front National leader Marine Le Pen has been investigated by the fraud squad over his business dealings. No prosecution took place but the investigation did unveil the financial links between Frédéric Chatillon – whose firm helped Le Pen's recent presidential election campaign - and the Syrian regime of Bashar al-Assad. For his part Chatillon claims the top secret investigation was politically motivated. Karl Laske and Marine Turchi report.
After the defeat of Nicolas Sarkozy's UMP party in France's presidential and parliamentary elections, various prominent party figures have publicly questioned the former president's tactic of lurching to the right in a bid to poach votes from the far-right Front National (FN). Joël Gombin, a researcher at the University of Picardy who specialises in studying the FN's electorate, says this policy should be abandoned, not only because it so manifestly failed - but also because it legitimised the Front National. He spoke to Marine Turchi.
Marine Le Pen's far-right Front National party may gain no seats in parliament despite garnering 6.4 million votes in her failed bid to become president.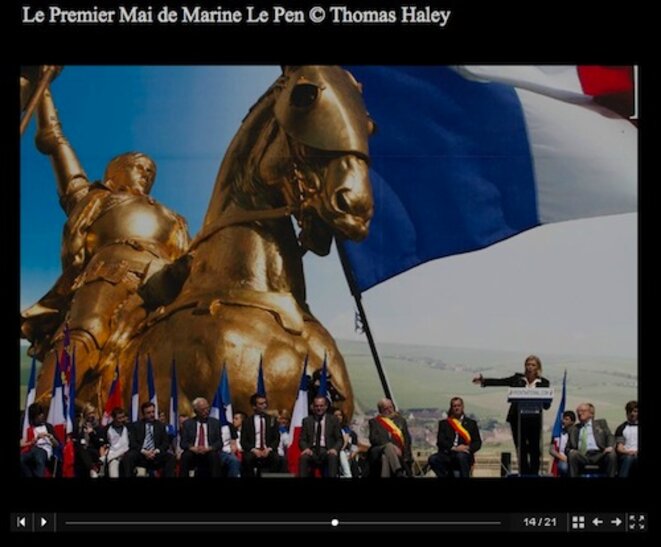 Pour voir le portfolio, cliquer sur l'image @ Thomas Haley
Far-right Front National leader Marine Le Pen led party supporters on their now traditional May 1st "patriotic" rally, beginning with a wreath-laying ceremony at the statue of Joan of Arc in central Paris, and ending with a gathering at the nearby Place de L'Opéra square where Le Pen delivered a speech before a flag-waving crowd, many with T-shirts and banners proclaiming 'French proud and strong'. American Paris-based photographer Thomas Haley was there to capture the atmosphere for Mediapart.  
As François Hollande and Nicolas Sarkozy battle it out head-to-head ahead of the second round of the French presidential election, they face very different challenges. For the Socialist Party's Hollande, with victory seemingly in his grasp, the aim is to maintain the same measured approach that has marked his campaign so far. For Sarkozy, however, the success of the far-right Front National in the first round has raised a dilemma. Should he court the FN's first-round voters – or instead focus on attracting voters from the political centre? At stake are not just Sarkozy's chance of winning the election, but the future of the right in French politics. First Stéphane Alliès and then Marine Turchi report on two contrasting campaigns ahead of the decisive vote on May 6th.
French President Nicolas Sarkozy launched his final, second round campaign for re-election with an overt appeal to the far-right electorate.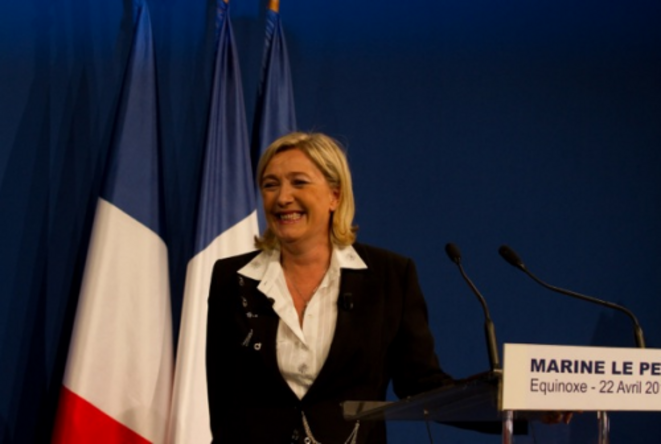 © Thomas Haley
While Socialist Party presidential candidate François Hollande won the election first round on Sunday, it was far-right Front National party leader Marine Le Pen who came out of the contest the most jubilant. Her nationwide 17.9% slice of the vote was the highest the far-right has ever obtained in presidential elections, well beyond what opinion polls predicted, and has elevated her to the position of a broker of votes for the next round. For as Hollande and second-placed Nicolas Sarkozy now move on to the final play-off on May 6th, the outgoing president is now launched on a desperate and dismal chase for support from the far-right electorate. But is Marine Le Pen on the threshold of transforming the Front National into a significant and popular force on the Right, or will she more likely belly-flop from the crest of a temporary wave of protest from a politically disenfranchised section of French society? For an answer, and an explanation of her success, Michaël Hajdenberg turned to Sylvain Crépon, a sociology professor and a recognised expert researcher on the Far Right, and the Front National in particular.