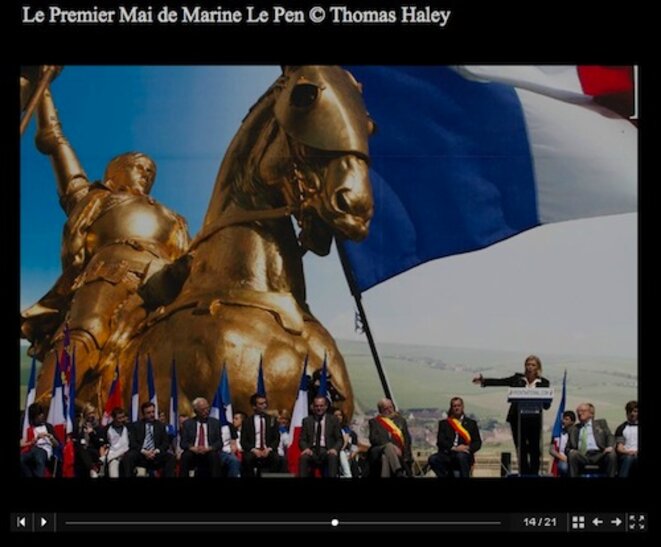 Pour voir le portfolio, cliquer sur l'image @ Thomas Haley
Far-right Front National leader Marine Le Pen led party supporters on their now traditional May 1st "patriotic" rally, beginning with a wreath-laying ceremony at the statue of Joan of Arc in central Paris, and ending with a gathering at the nearby Place de L'Opéra square where Le Pen delivered a speech before a flag-waving crowd, many with T-shirts and banners proclaiming 'French proud and strong'. American Paris-based photographer Thomas Haley was there to capture the atmosphere for Mediapart.  
As François Hollande and Nicolas Sarkozy battle it out head-to-head ahead of the second round of the French presidential election, they face very different challenges. For the Socialist Party's Hollande, with victory seemingly in his grasp, the aim is to maintain the same measured approach that has marked his campaign so far. For Sarkozy, however, the success of the far-right Front National in the first round has raised a dilemma. Should he court the FN's first-round voters – or instead focus on attracting voters from the political centre? At stake are not just Sarkozy's chance of winning the election, but the future of the right in French politics. First Stéphane Alliès and then Marine Turchi report on two contrasting campaigns ahead of the decisive vote on May 6th.
French President Nicolas Sarkozy launched his final, second round campaign for re-election with an overt appeal to the far-right electorate.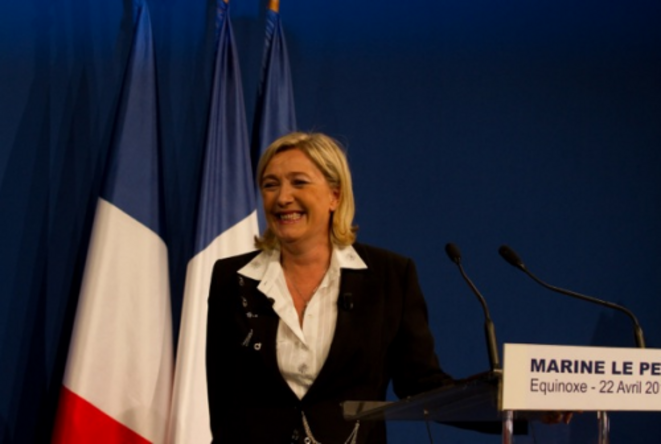 © Thomas Haley
While Socialist Party presidential candidate François Hollande won the election first round on Sunday, it was far-right Front National party leader Marine Le Pen who came out of the contest the most jubilant. Her nationwide 17.9% slice of the vote was the highest the far-right has ever obtained in presidential elections, well beyond what opinion polls predicted, and has elevated her to the position of a broker of votes for the next round. For as Hollande and second-placed Nicolas Sarkozy now move on to the final play-off on May 6th, the outgoing president is now launched on a desperate and dismal chase for support from the far-right electorate. But is Marine Le Pen on the threshold of transforming the Front National into a significant and popular force on the Right, or will she more likely belly-flop from the crest of a temporary wave of protest from a politically disenfranchised section of French society? For an answer, and an explanation of her success, Michaël Hajdenberg turned to Sylvain Crépon, a sociology professor and a recognised expert researcher on the Far Right, and the Front National in particular.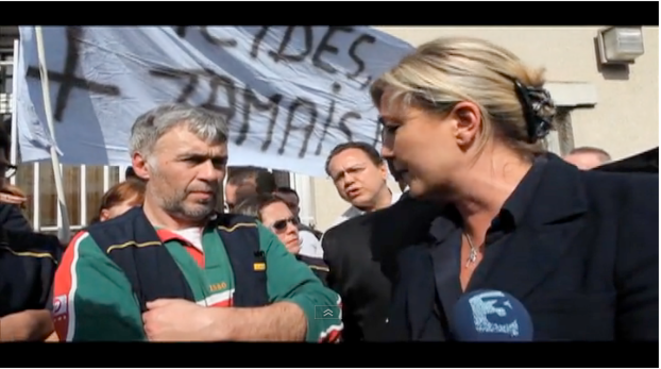 Vidéo accessible dans l'article. © Patrick Artinian
Photographer Patrick Artinian is following the French presidential election campaign trail for Mediapart, with a series of photo and video reportages with soundtracks of the candidates, their supporters, meetings and the milestone events. The coverage will continue all the way to the final vote on May 6th. Here he follows far-right Front National candidate Marine Le Pen on her campaign trail in the Seine-et-Marne département (county) that lies just east of Paris, where she was hounded by supporters of the radical-left Front de Gauche alliance.
Marine Le Pen has secured the necessary 500 signatures of elected officials to support her standing in the French presidential election.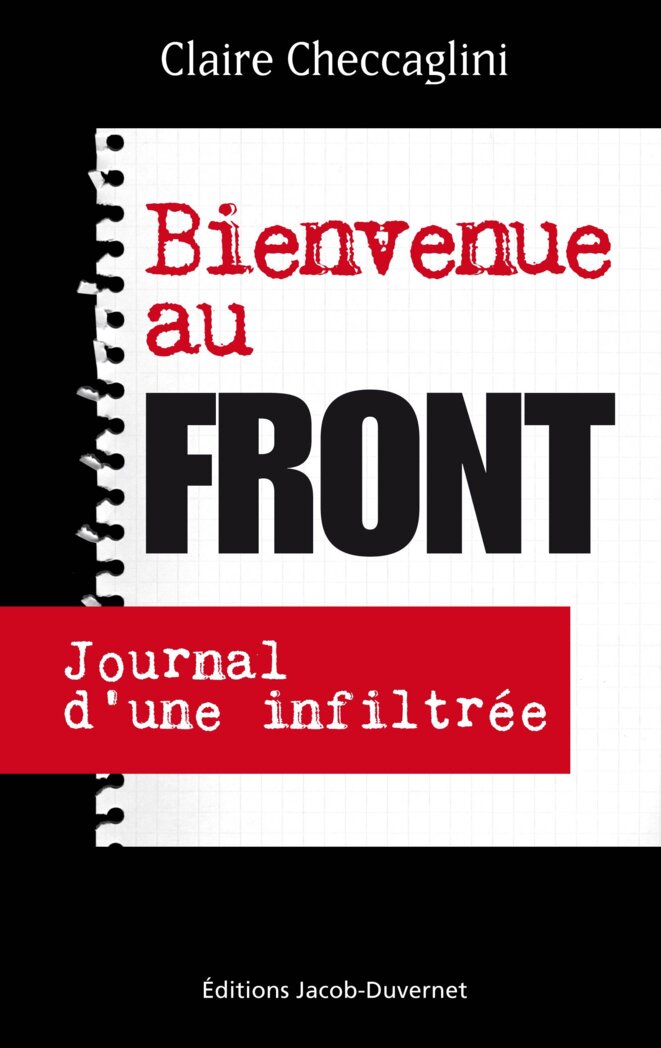 Journalist Claire Checcaglini spent eight months undercover as an activist in the French far-right Front National party, whose leader Marine Le Pen hopes to draw a significant score as a candidate in this spring's presidential elections. Checcaglini rose through the party ranks as a militant, engaged in canvassing, branch discussions and party meetings, and socializing with fellow members. She recounts her experiences in a book, Bienvenue au Front – Journal d'une infiltrée, ('Welcome to the Front – An infiltrator's diary') which went on sale in France on February 27th, extracts of which are published here by Mediapart.
France's Constitutional Court rules that names of mandatory mayoral backers for Far Right presidential candidate Marine Le Pen must be made public.
Givet (Ardennes), novembre 2008. Fermeture de la Sopal. © MM
France's blue collar workers, junior white-collar staff, the unemployed and the retired make up a lower class that is also the majority among the country's electorate. Hit hardest by the current economic crisis, and largely ignored by the traditional Left, there are consistent indicators that a significant proportion is being won over by the Far Right Front National party presidential candidate, Marine Le Pen. In this interview with Mediapart, social geographer Christophe Guilluy offers an insight into an economic and social groundshift in France that has produced an abandoned and despairing category of the population, what he calls "a new lower class which the Left does not really understand".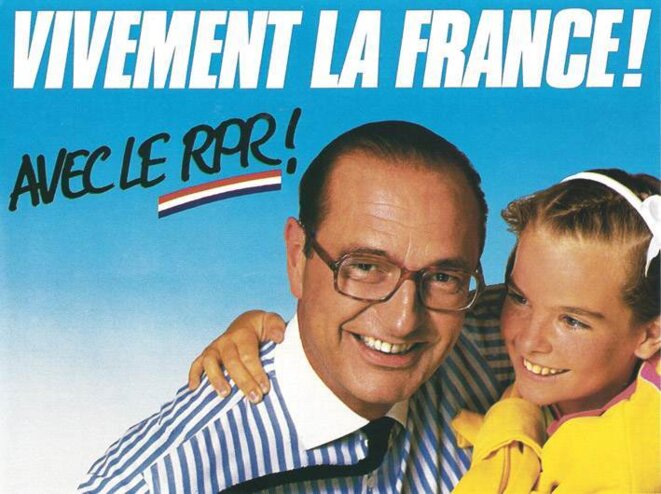 Affiche de J. Chirac en 1986.
A remarkable book just published in France traces the history of graphic propaganda used by French parties of the Right, both mainstream and extreme, from 1880 to the current day. Tricolores, by Applied Arts professor Zvonimir Novak, took ten years of research and includes 800 posters, ranging from the crude creations of early reactionary populist and anti-Semitic monarchist movements through to the carefully-crafted images of the modern conservative and Far Right parties. "There is cohesion there, you can actually follow a party with nothing but these documents to go on," explains Novak. In this article by Marine Turchi, he decodes the visual and verbal rhetoric behind 17 telling examples.
Far-right Front National leader Marine Le Pen has made leaving the euro one of the main planks in her 2012 presidential election programme.
French far-right leader Marine Le Pen says France could adopt francophone Belgium as a French region as a solution to Brussels' political crisis.
An abstention rate of more than 55% and significant gains by the far-right Front National party were the key results of the first round of local elections held across France at the weekend. But while it was a severe defeat for President Nicolas Sarkozy's ruling UMP party, the left-wing opposition parties also had little to rejoice over. Stéphane Alliès and Lénaig Bredoux report.
An opinion poll published last weekend in France placed far-right National Front leader Marine Le Pen ahead of incumbent Nicolas Sarkozy and other mainstream rivals in next year's presidential election first round vote. Here, Laurent Mauduit argues that the resurgence of the National Front is in large part due to the failure of the French opposition left parties to recognise and address the causes of a deep social malaise in the country.