Tokyo to lodge complaint with French embassy over newspaper cartoon linking nuclear disaster and 2020 Olympics bid.
Emmanuelle Bodin says contract with state broadcaster was unjustly terminated after she fled Japan at start of Fukushima crisis in March 2011.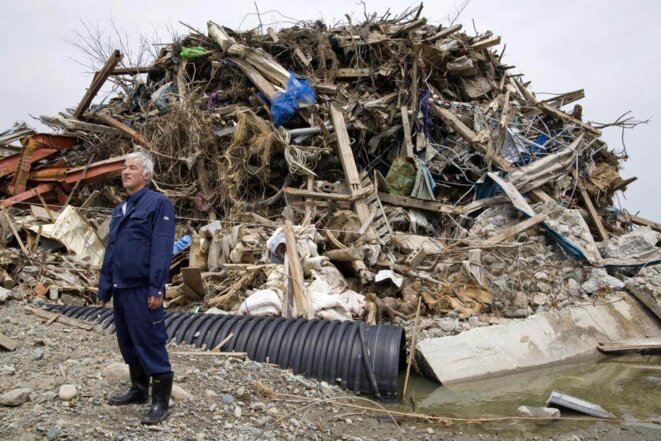 © Antonio Pagnotta
Nearly a year and five months after the combined effects of an earthquake followed by a maximum-level tsunami led to nuclear meltdown and radioactive leaks at Japan's Fukushima Daiichi atomic power plant, the 20-kilometre exclusion zone (photo) established around the plant remains a desolate place. Beginning in April 2011, photo-reporter Antonio Pagnotta made several clandestine visits to the zone over a period of 11 months, producing a series of insightful and eery reportages which Mediapart is publishing in a thematic series. Here he tells Sophie Dufau and Michel de Pracontal about his chilling experiences and what he sees as Japan's state of denial about the dark consequences of the disaster. 
The Louvre is accused of "courting disaster" over plans for solidarity exhibition in Fukushima as experts claim they might return "radioactive".
Nuclear power plants in France, the most nuclear dependent country in the world, are vulnerable to the catastrophic effects of a major natural disaster such as that which hit the Japanese plant at Fukushima in March. That is the conclusion of a stress-test study of the country's 58-strong reactor fleet carried out by the French radioprotection and nuclear safety institute, the IRSN, presented Thursday by the national nuclear safety agency, the ASN, which warned that "massive investment" is required for the recommended safety upgrades. Jade Lindgaard reports on the findings.
In a country which gets around 75% of its electricity from nuclear power, and billions of euros from exportation of its civil nuclear technology, the call to dump it could appear akin to science fiction. Yet Négawatt, an association of French environmentalist energy specialists, drew a crowd for its recent presentation of a plan for France to pull out of nuclear energy by 2033 while also halving CO2 emissions by 2030 and converting almost entirely to renewables by 2050. The nuclear industry and two ministries sent emissaries, and the plan now looks set to feature in the 2012 presidential election campaign. Jade Lindgaard reports.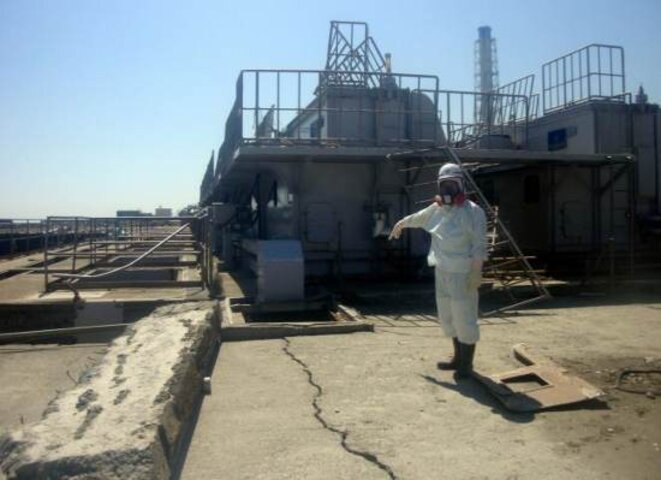 Jacques Repussard, director-general of France's Institute for Radioprotection and Nuclear Safety, recently travelled to Japan to study the situation at the quake- and tsunami-hit Fukushima nuclear plant (photo), where the battle continues to bring the overheating reactors under control and to stem radioactive pollution seeping from the site. In a revealing interview with Mediapart's Sophie Dufau and Michel de Pracontal, he details what he learnt from his trip and what lessons the Fukushima disaster offers for nuclear safety standards in France.