Related keywords
French Prime Minister Manuel Valls said that the full cost of week-long floods is still unclear and pledged a special fund for those worst-hit.
Transport minister said he hoped fund would guarantee that retiring drivers recover same amount it cost to buy the licences, plus inflation.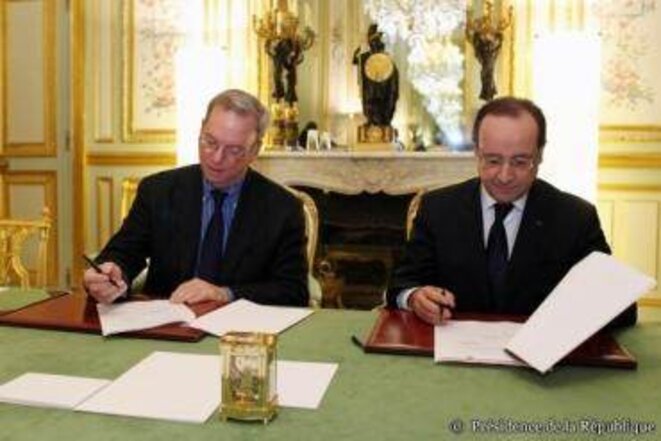 © Elysée
There was all the atmosphere of a joint press conference between heads of state when French President François Hollande and Google Executive Chairman Eric Schmidt this month announced an agreement had been reached between the US search engine giant and the French press over Google's use of article contents. Google will make a one-off payment of 60 million euros to fund development of the publishers' presence on the internet, while it will also offer to increase their online revenues using Google's advertising platforms. However, as Dan Israel and Jérôme Hourdeaux report, what was presented as a "historic" compromise is in reality a long-term victory for Google over an ailing, cash-strapped press, while the details of the deal are, curiously, to remain secret.